MY JEANS SHORT BECAME A SKIRT #needleworkmonday #needleworkproject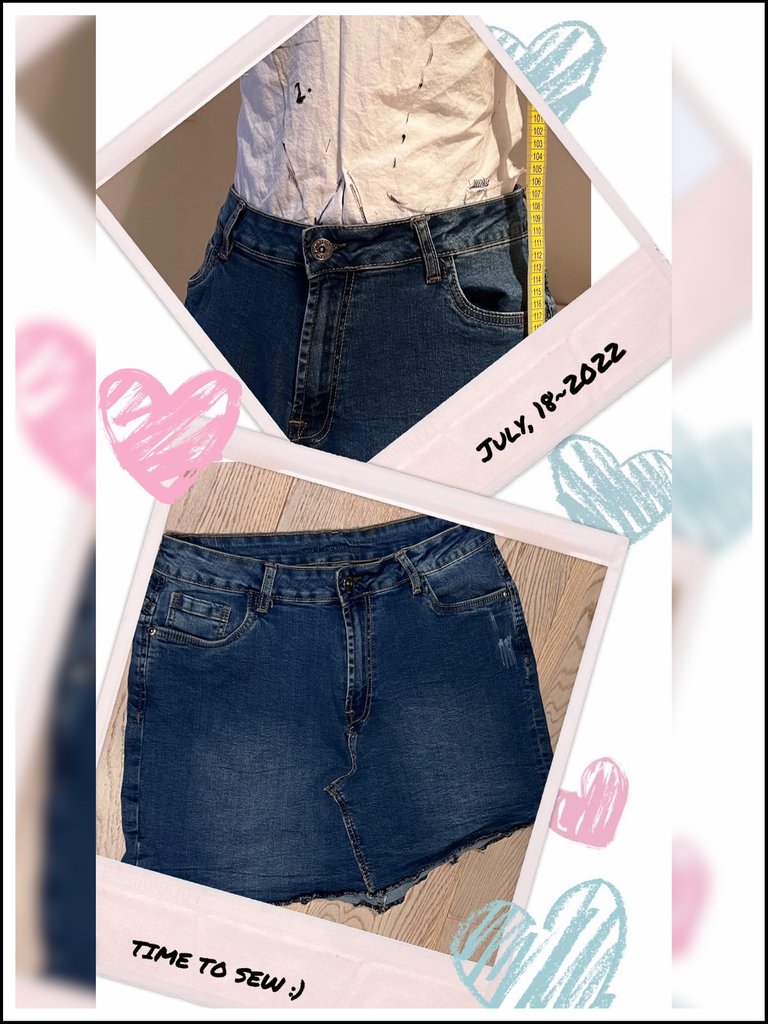 I HAD A SHORTY JEANS,
AND I MADE IT INTO A JEANS SKIRT

As you can see in the first picture frame I made a short jeans into a skirt. I had to get the thread out with a small scissor. Not a lot of work but you have to be careful that the jeans doesn't rip. This time not a WIP project but one that had been in my head for a few weeks and just now I took the time to make it !
That took about 30 minutes to do the front and the back.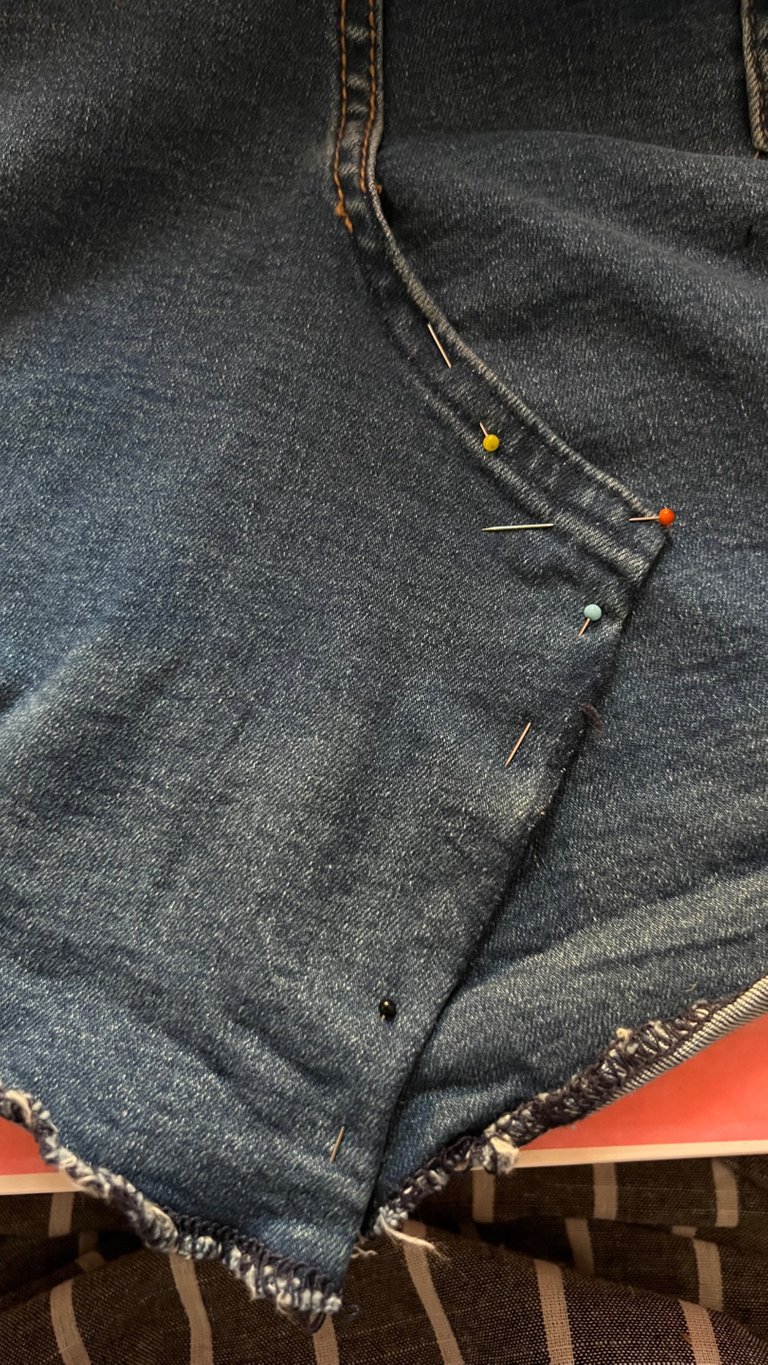 After that you place it into the middle and to make it straight.
You pin it when it's straight to keep it in place.

I put the sewing machine in place and I got the orange yellow jeans color thread, ready to sew the front and the back. Easy and fast two sewing lines next to eachother. Just like In a normal jeans.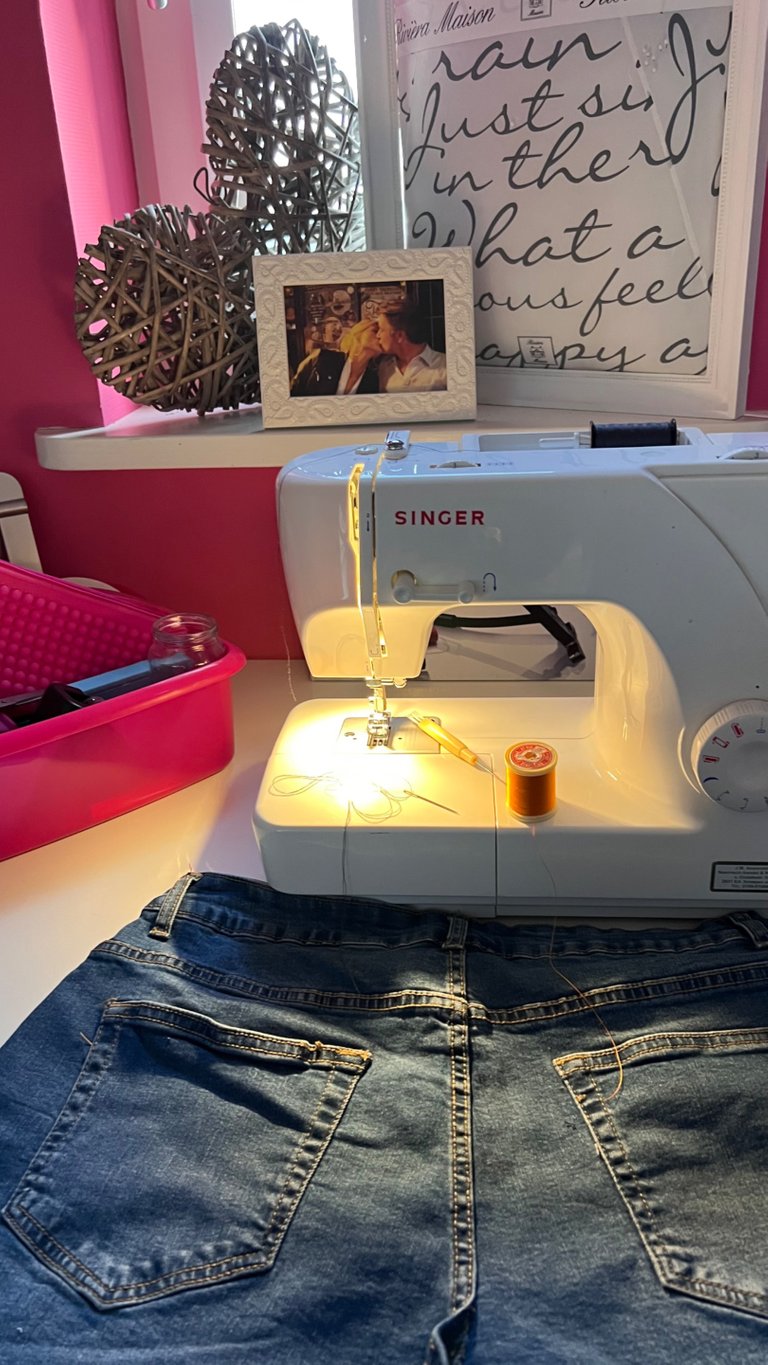 Lay it flat on the table to pin it. Because the short is round and the skirt is round in a different way of some jeans parts will be double. That you cut away when the sewing is finished.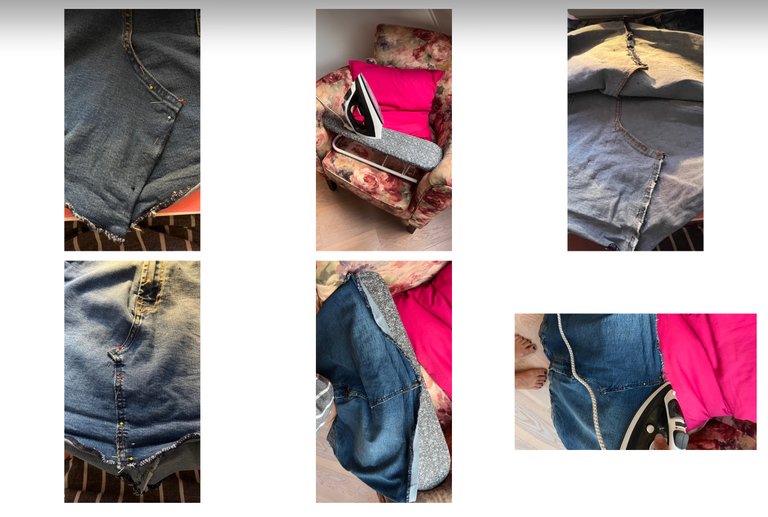 Y'all that know me see the floral chair in my sewing corner in the attic.
I iron with a small iron board normally used for arms in shirts but here because I can only have room for this one.

I like the process, and I don't have to throw it out, again I love upcycling clothes. And I do it a lot, I just don't always share it here.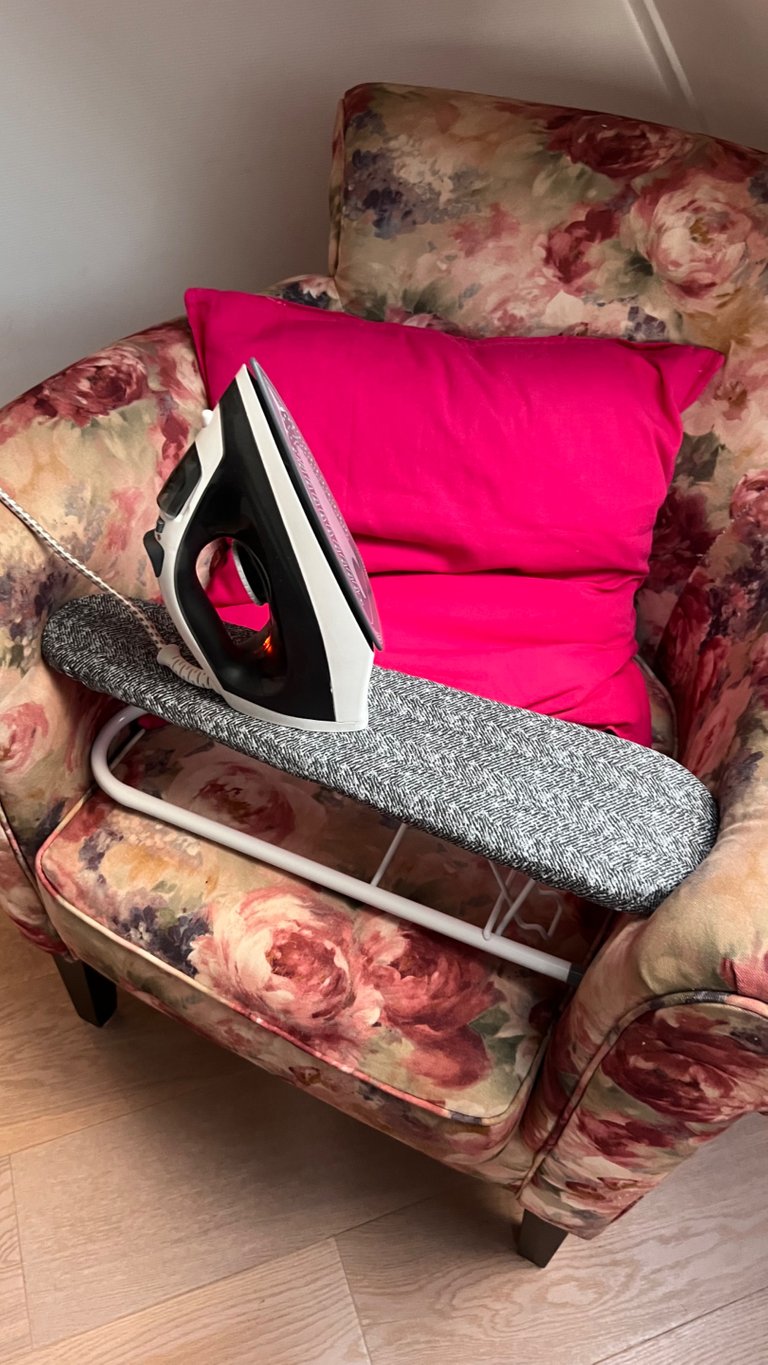 Here you see the iron board, my iron and my chair.

The final result is a grey skirt for the summer. Costs well nothing just 45 minutes total. And some thread. Maybe I will see an application on it but not now anymore. It's time to get this blog out and wear this cutey tomorrow.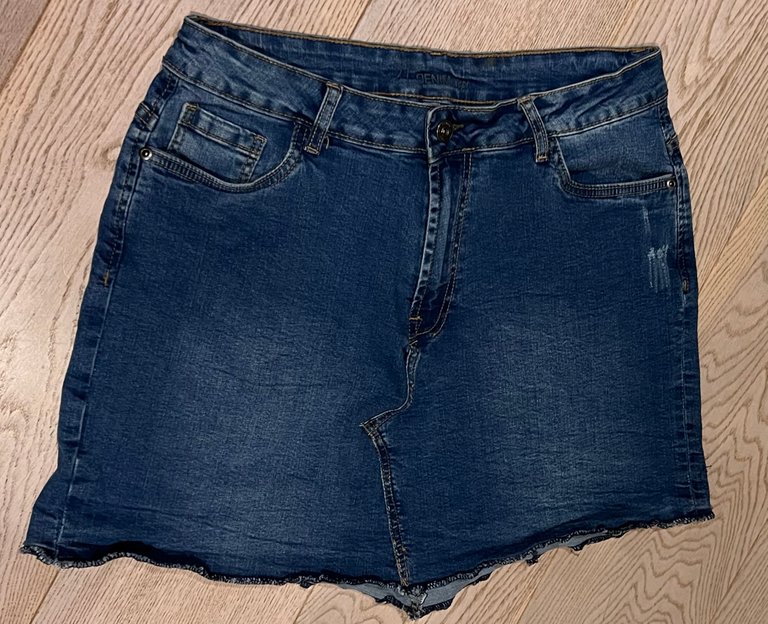 See away! It's fun , what's your next project!
Untill we read again,
Thanks for stopping by,
its appreciated and remember always focus on being creative
instead of being bee-zy.
Consistent Actions Create Consistent Results.
Not everyone is a blogger but everyone has something great to offer.
Lover of Life and L❤️ve in General - @brittandjosie

I am a proud member off DISCORD #theTerminal
#ladiesofhive and #amazingnature but also
Co founder for @theterminal, @heyhaveyamet @rc-assist and @steem-aide
(c)
All images and photographs are created and owned by me so @brittandjosie originals otherwise it will be specified.
Sources used : It is mentioned in my blog.
When the source is missing, please tell me I am only human and don't want to do anything wrong or even plagiarise. I do make mistakes. I only use a canon camera and my iPhone 13 pro max for my images.
I would like to thank you for reading my blog,
feel free to leave me any feedback, if not,
read you next time. #BENICE
I am being downvoted, and as long I am downvoted
I will self vote my blogs to counter
the downvotes given by some hivians that make it a personal vendetta, just to be clear to all of you.

Your personal Discord terminal invite : https://discord.gg/XZGPGpz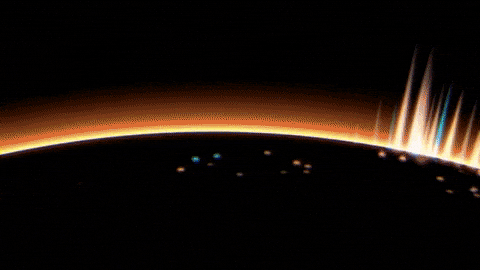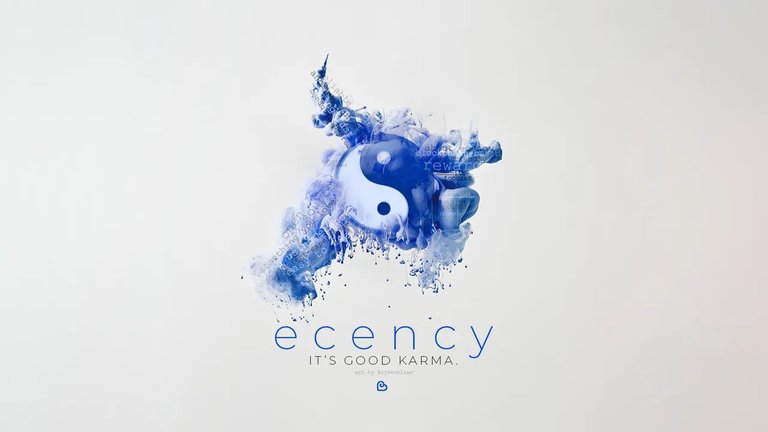 Date : 18 July 2022
---
---