Broadhive tribe is now managed by Meshboc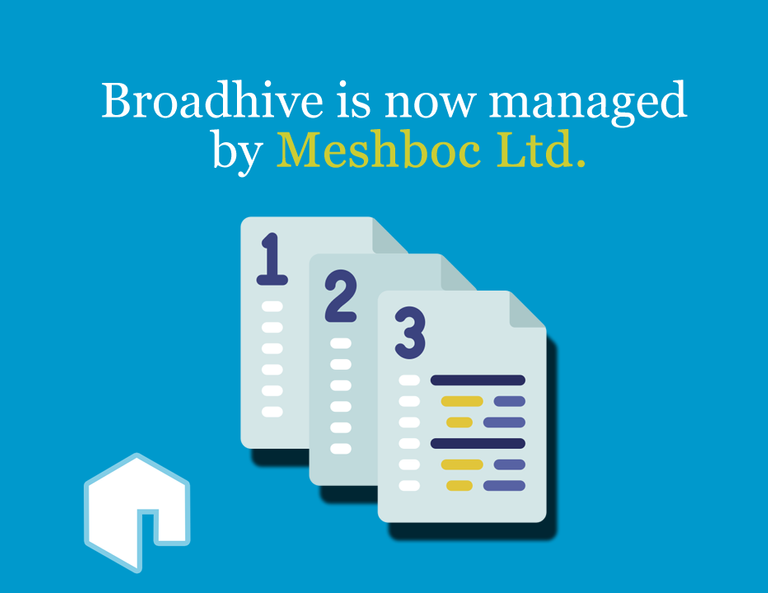 We are Meshboc, led by @tykee, and we are excited to make this announcement. There are many tribes on the blockchain, all with their uses and aims. We like the idea of the creator of this community. The concept of blogging about the changes/improvements/versions of products is something that looks new on this chain and we believe there will be values coming through it.
Obviously, a lot about the project needs to be fixed. However, we will start by considering the token economy. There are currently 2,031,542.59 BHT tokens in circulation with a total supply of 1 billion, trading 0.001 against Hive.
First step to improve the token
We have staked some funds in a third party application to allow us to reduce the number of coins in circulation every week. The first burn will be next week.
BHT Team Pay
There is no team pay in the BHT community. Although we will need a lot of support to make the community better, everyone will get paid by posting. There will not be any reason to issue tokens to any account or send from @broadhive-org.
Broadhive.curation
We will issue 5 million BHT to @broadhive.curation for community curation. We will use this for the entire community.
Meshboc
As part of the deal, @meshboc will receive 1 million BHT and will be locked up for 15 months.
Development
Meshboc is a company with developers. We have some apps under development already, however; we aim to make this community better. We will have meetings on applications that can make this community better, which include an NFT project. Join our discord to know first-hand information about the community. We will make this community better.
Curation Trail
Our curation starts immediately and we will follow the aim of the project: We would appreciate everyone that joins the trail. Click here to join.
Hive Onboarding
@tykee has been doing an onboarding program for a few weeks and some members are already posting consistently on hive. We will continue the program to populate broadhive.
Road Map
We will define the road map of the project and share it with the community in the next few days.
This is just the beginning of great things in the Broadhive community.
Join Us On Discord
Join Us On Hive
We celebrate you!!!
---
---