BRO NEWSPAPER | ISSUE 11 | 2022

BRO NEWSPAPER | ISSUE 11 | 2022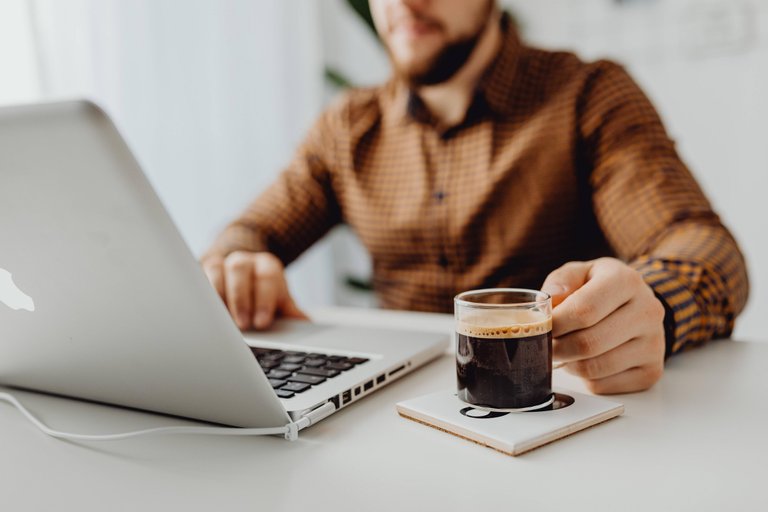 Another week has flown by and like every week we are here again with a newspaper in which we briefly look at all the news that the Hive Blockchain has to offer this week. Sometimes it is looking ahead and we have a scoop on what is about to happen. And sometimes we look back on news that a tribe has announced in the past week. We try to keep you informed of tribes in which we have invested with Brofund, so that you as a BRO-Holder have also invested indirectly in those projects. Because of this it can happen that you see some tribes often, and others not at all. This has nothing to do with the tribe itself, or that these tribes are not active. It only has to do with the fact that we have not (yet) invested in it. Since @raymondspeaks is always on the lookout for projects on Hive-Engine that he wants to support, this can change from week to week.
And also a small side note, it's even TOO much to describe in a Bro Newspaper, so every week we try to bring the most interesting developments!
So let's dive in this weeks;
TRIBE NEWS
CINETV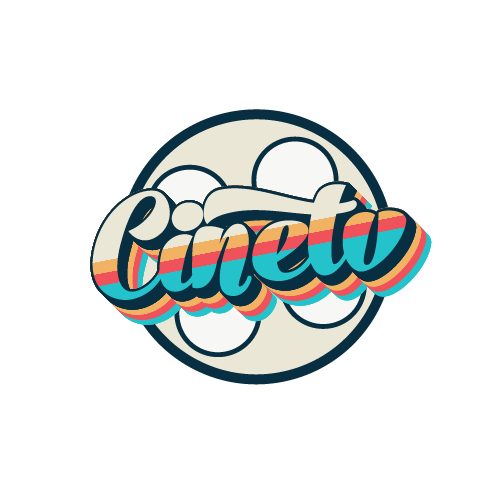 We'll start again with the CineTV tribe, there are some small innovations to be seen there, like every week. This week we can tell you that we can welcome a new curator in our midst. @evaredskin, a well-known name for everyone in the CineTV discord. She has a passion for films, but also an eye for quality in a blog! And she has agreed to become a curator for CineTV. Which of course we are all very happy with! Eva is a great addition to the team. If you're hoping for curation for your Cine blogs, the chances of this happening have only increased now that the curatorial team has expanded again. We wish everyone of you a great time with watching your favorite movies and tv shows, writing about that, and we wish Eva and our other curators good luck in curating all the quality content that is flooding our tribe.


The second tribe I want to mention today is;
THE MANCAVE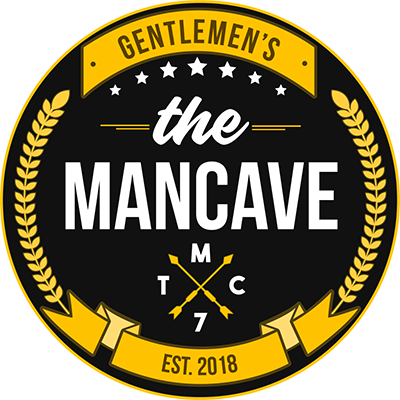 And I can't tell that there isn't any news at the moment. But there is work going on behind the scenes. @raymondspeaks will start with changes in The Mancave and work on innovations that should eventually lead to growth for The Mancave and therefore also for BRO. It may seem quiet on this front, but it certainly isn't. So for now we ask for a little more patience, until the moment comes when we can tell you more and growth is visible again. And that is what we do it all for, the standstill that we now seem to be seeing, we want to turn that around into further growth. HODL ON!
DO YOU FIT IN OUR TEAM?
@raymondspeaks informed me that our team has room for a Discord Manager, and we have room for a Social Media Wizard.
Whether you want to know more, or want to offer your knowledge and services right away, in both cases it is important to know that you will receive an appropriate compensation.
Message Ray via Discord if you're interested. You can reach him at: Raymondspeaks™#3164


So much for these two tribes, which is more like announcements from the house. LOL. Now on with a tribe that we hadn't seen in a while in the BRO Newspaper.
HIVE PIZZA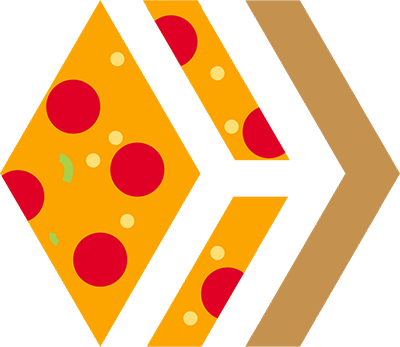 @thebeardflex was used to posting an update every week describing the developments. But, Pizza is a tribe in which the weeks are filled with many developments. This made that one post too long, and this one post contained too much information for the readers. Readers were, as it were, a bit overwhelmed by the information. This can be different and better! The plan is now to make 2 shorter posts per week, so that the information remains clearer and therefore easier to absorb for the readers.
However, the latest Update Post is still a long post, with a lot of information . If you're going to read this one, make sure you have some time. And are concentrated. The updates it contains are definitely worth knowing. Pizza remains a tasty addition to the Hive Blockchain, and soon you will also receive your information about the tribe in bite-sized pieces.


Another tribe that we really can't ignore these weeks is of course;
CTP / LISTNERDS

Rarely have I seen an addition to our blockchain that has been so quickly and massively embraced by the blogger community as Listnerds. And I can understand it very well. Listnerds is an addition that offers many possibilities if you want to see it. And every action you take within Listnerds pays off. You can earn CTP and Listnerds there, but that may not even be the most important thing Listnerds offers.
If you pay attention to what you receive in your mailbox, you will come across many blogs. And among all those blogs are often gems that you would not have seen without Listnerds. Through Listnerds you will learn to navigate Hive like never before, so you can get much more out of this blockchain than you ever expected. And if you do it right, you can also give the engagement on your blogs a huge boost.
In short, many positive elements about Listnerds. By the way, have you already received a shaky-shaky mail? In this post, Jon and Blain talk about the latest Listnerds feature. Check it out! If you haven't already been persuaded to start in Listnerds, grab your chance here.


Another project I want to include in the Newspaper this week is a project by @melbourneswest
SKIPPY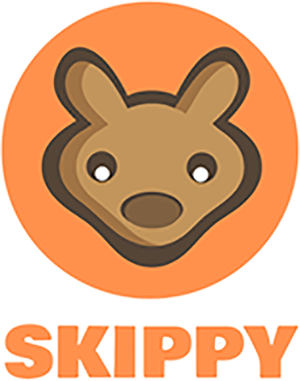 We've had this kangaroo jump around on the Hive Blockchain for a while, and despite the difficulties on the trail, Skippy still keeps jumping.
The latest news can be read in this post, and if you need more convincing @melbourneswest is always willing to explain more.
In any case, I would say, prepare to race with Skippy!


The last tribe I want to discuss in the BRO Newspaper this week is always good for a laugh, and some laughter and happiness is something we could all use in these times;
COMEDY OPEN MIC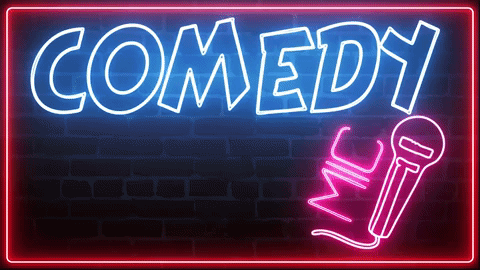 The latest update is that Comedy Open Mic is included in the incubation program of OCD. The partnership stems from OCD's desire to reward good but underrated content, and Comede Open Mic's desire to reward good content well. A perfect match. And maybe one more reason for you to put on your fun pants and post in Comedy Open Mic.
However, this is not the only collaboration. There was already a collaboration with The Mancave in the form of a sponsorship for the contest with some juicy BRO, in addition you could already win POB tokens in the contest, and now an addition has been added. From now on you can also win CINE tokens. You can check out this latest update blog to see all the important updates.
Does that smile already appear on your face when you read this news? Climb behind your keyboard and make us laugh with your participation in the bi-weekly contest.



So much for the tribe news this week. Let's go into action mode with the contests. As we know all too well, sometimes it's hard to figure out what to write about. How often does it happen to you that you have no idea? I have to admit it happens to me regularly. Hmmm, maybe I just don't have a life. In any case, I have to say that I am very happy with the possibilities that Hive offers me, because there are always contests to be found! And those contests make it easy. They give me a topic to blog about, and once I've found a topic, the inspiration comes naturally. If you run into this too, don't worry. Every week I try to find a diversity of contests that you can participate in. It can also be a great way to give your portfolio a little boost, and it's often good for more engagement on your blog.
Before you participate, check the announcement blog so that you see what the rules are.
CONTESTS

I don't want to overflow the BRO Newspaper with contests, so if you want to find more, go ahead. There are plenty that I didn't mention here. But for us it's time to see if there's some juicy gossip to share.
DID YOU KNOW THAT;
It seems a bit like most of the Hiveans have been mainly engaged in serious activities this week. So there isn't much to gossip about. Although I am convinced that this will be different again next week.



Since the world news still creates a division in the world, and I have no need for this in the BRO Newspaper. Let's go straight to news that is relevant to us this week. And that's the;
GENERAL CRYPTO NEWS
With all this news this issue of the BRO NEWSPAPER is coming to an end. I hope you all enjoyed it and see you in next week's newspaper. If you feel there's something in this newspaper you'd like to chat about with us?
You can find us here;
Make sure to also give our TWITTER a follow
And a last note;
Don't forget that you can take on a subscription to this Newspaper! One tag each week when posting the newspaper. You can get it by just leaving a comment here that you want to take on a subscription, and if you want to get out, that's just as easy too. Just leave a comment that you want to cancel your subscription and it's done.


Have a good week Bros
---
---