BRO NEWSPAPER | ISSUE 19 | 2022
BRO NEWSPAPER | ISSUE 19 | 2022
We try to keep you informed about the tribes which we have invested in with Brofund, since you, as a BRO-Holder, have also indirectly invested in those projects. Due to this, it's possible that you will see some tribes often, and others not at all. This hasn't got anything to do with the tribe itself, or that these tribes are not active. It's only because of the fact that we have not (yet) invested in these projects. Since @raymondspeaks is always on the lookout for projects on Hive-Engine to possibly support, this can change from week to week.
We have decided not to include more than 3 projects per week in the Bro Newspaper. This makes it easier for you to read, and you don't get an excessive amount of information. If I were you, I would pay close attention to those three projects, because they could become very interesting in the short run. For now, let's just say that your time and attention could pay for itself!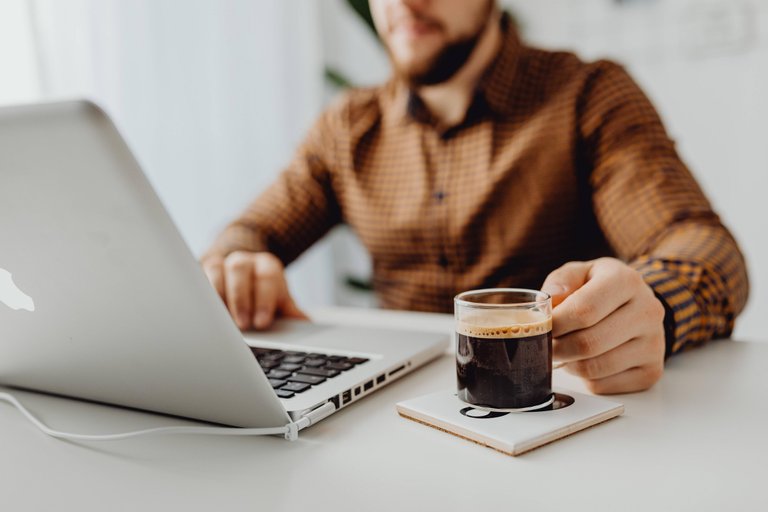 Hello BROs!
The crypto world has experienced another major shock with the demise of LUNA. Would this still be possible to recover? This is difficult to answer. One day you're a top 10 project, the next day you're a dead project. This just goes to show how insecure the crypto world can be! But during these uncertain times in the crypto world, we always have ONE great certainty. And that's that our own HIVE isn't going anywhere. The price is dragged into the market trap, but the blockchain continues to spin. The blogs are still being written every day, the developments behind the scenes of HIVE continue, and when the markets recover, we will all be laughing. And as the markets continue to go down, it's time for us to put out our weekly BRO newspaper. This week's big show may have been held at TERRA LUNA. The HIVE tribes continue as usual! So let's dive in the;
TRIBE & PROJECT NEWS
THE MANCAVE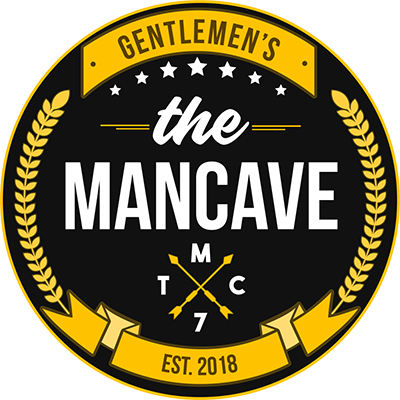 It's been a quiet week at The Mancave this week. We have no update this week. Yes, believe it or not, there are even weeks in The Mancave when things are quieter. Of course, last Wednesday we had the Broshow where @raymondspeaks talked about the balance for the BROs after this market crash. And don't worry, BRO is still doing good! That's probably the most important thing to know for now. Brofund is still in good shape, and also important to know, we keep building and not going anywhere. BRO is here to stay!


The second project in this week's paper is from a team that loves to build. And not just building, but building specifically on Hive. They love to set up projects where the investors can only win!
Let's take a look at the latest project of;
HIVEBUILDER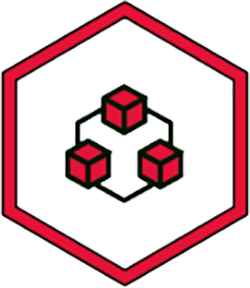 We all know that Splinterlands will soon start the pre-sale for the SPS nodes. And now I can just imagine that not everyone can or wants to buy their own node. But that you would really like to participate in verifying the transactions, and of course, sharing in the rewards.
And then suddenly HIVEBUILDER comes up with a new project. And that project responds exactly to that wish. The wish of people who cannot or do not want to buy their own node, but who do want to be involved.
Check out their latest project where they explain that you too can have a share in a Splinterlands Validator Node The SCV token is for grabs on Hive-Engine for just 0.01 HIVE. The price is pegged at this and Hivebuilder usually offers a buyback guarantee.
So here´s the deal! If you can´t or don´t want to buy a Splinterlands Validator Node yourself, and still want to be involved in the Validator Nodes? Buy SCV! You can read all the details in the blog.


The next project we´re looking at this week is not a new project either. This project reaches both the inner circle of hive, but also the world outside hive. This project has use case. And this project has been embraced by the community since its launch. We are of course talking about;
CTP / LISTNERDS

@jongolson & @blainejones had another surprise in store for the Nerdies. After an ability to win Listnerds and/or CTP when you open a mail was built in, a possibility was later built in to win Listnerds when you buy Listnerds! You then have a chance to double your purchased Listnerds by clicking on one of the Nerds that you can find under "CHANCES".
The latest surprise is a change in the value of your vote. When Listnerds started, every vote was equal. Each vote counted for 1, and you needed 20 to verify a mail. Now it can happen that an email that has less than 20 votes is verified. How?
Learn all about that from the CTP masters in this video blog on CTP Talk
It can be said that Jon, Blain and Eliana have worked hard since the launch of Listnerds to make it even more attractive to users. And who doesn't find it attractive to use a well-functioning mailer platform to get more engagement? Not to mention the CTP tokens and Listnerds tokens that you earn while being presented with interesting content that you would never have found otherwise.
Listnerds is a mailer with many advantages that can offer you much more if you use it smartly. And I challenge you to all to give it a try and GET NERDY!


And then we have that one project found by our fellow Hiver @abrockman;
EMP.MONEY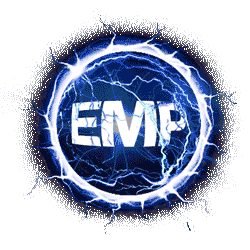 Yes, EMP has been hit by this crypto crash, but the blow that EMP has had is not nearly as big as, for example, TOMB Finance has seen. And at EMP, the team continues to work on stabilizing EMP, and most importantly, getting new eyes on the project. That this is an excellent success is apparent from the fact that even NASDAQ has written an article about EMP.
NASDAQ, as you know, is a major stock exchange and one of the largest!
EMP has been featured as a press release for them, one of the many other releases we focus on to ensure as many eyes as possible on EMP and our brand
The article on EMP can be read here
Read it through, the ambition of the team is clear. EMP becomes the #1 algo protocol on BLOCKCHAIN!
Market conditions don't matter, the team will always keep pushing and there is NOTHING that can stop them from turning EMP into a global, high-quality crypto brand that everyone knows, hears and talks about.


TIME TO PARTY?
And then a final community topic that is important to everyone who cares about Hive. Who not? LOL. For all the people who come here daily to read blogs, make friends online, and often DM via discord. Are you all ready to experience another REAL LIFE HIVE FEST?
@roelandp is testing the waters, and needs answers to make a final decision. Would you like to meet your colleague Hivers during a gigantic spectacle, organized by and for Hivers? Then quickly go to the link above and let yourself be heard!
Before you all go crazy, we quicly move on to get some action in your Sunday. Time for you to grab your keyboard and pick one of the;
CONTESTS & CHALLENGES
Before you participate, check the announcement blog so that you see what the rules are.

I don't want to overflow the BRO Newspaper with contests, so if you want to find more, go ahead. There are plenty that I didn't mention here. But for us it's time to see if there's some juicy gossip to share.
DID YOU KNOW THAT;
@bala41288 has found a new function here on the Hive blockchain? He bought some LUNA, wrote a blog about his purchase and many people who have read his blog have followed suit. Yeah, it shows, we're a strong community and we won't let one of our best coders go down alone! If we go down, we all go down together!
I wish I could tell you how @themarkymark used his punks to defend the Mancave arena from an incursion of aliens targeting his Ledger. But yeah, unfortunately I didn't see it, so of course it would be nonsense to talk about it.
It would be nice to tell you that one of the @stickupboys just sold his house, to buy a new one right away. And that he thereby clears the way to create a love nest for the BROmance, but then where do we put the beloved partner of this Stick Up Boy? So I won't even start on that, because talking nonsense ... we don't want that at all, do we?
If I told you @papacrusher is on the lookout every day to arrest every tag abuser in the CINE community, would you believe me? Well, make no mistake about that, because that may well be the only truth here. And let me assure you, he doesn't have to do this alone. He has a team helping him with this. Be aware!
Since this has been a week where pretty much everyone was just dealing with the market collapsing, it's also been a week for me to get away from discord and my PC. Which also means I haven't kept up to date with the latest gossip.
I've been told that a few things happened in The Mancave, but because I didn't peek this time, I can't tell you anything about it.
Blame the market collapse and the beautiful weather this past week. After a long cold winter sitting inside I'm way too happy to finally be able to warm up outside in the sun. And my dogs are unstoppable.
Over the next week I will work on getting my dogs to behave again for a few hours a day so that I have time to do my job again. So you can enjoy some fresh gossip again next week!



So let's have a look at the news that is relevant to each and every one of us. And that's the:


GENERAL CRYPTO NEWS
With all this news, this issue of the BRO NEWSPAPER is coming to an end. I hope you all enjoyed it and I'll see you in next week's newspaper. If you feel there's something in this newspaper you'd like to chat about with us?
You can find us here;
Make sure to also give our TWITTER a follow
A last note:
Don't forget that you can take on a subscription to this Newspaper! One tag each week when posting the newspaper. You can get it by just leaving a comment here that you want to take on a subscription, and if you want to get out, that's just as easy too. Just leave a comment that you want to cancel your subscription, and it's done!


Have a good week BROs
---
---