Brofund | Witness Update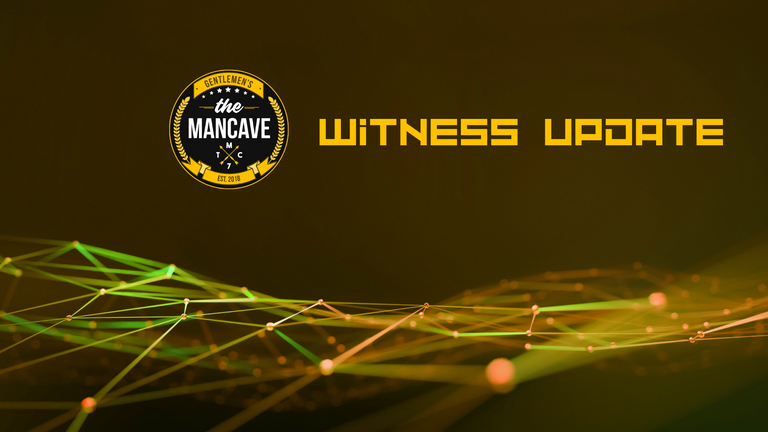 Hey guys, it was passed over my desk that we haven't done any witness testimonial for what we are doing to actively increase users, engagement, and to make our blockchain a better place for the regular user!
What makes us so special? I mean why even vote for a community of men? I mean we just set up our witness node then promptly went silent, never to be heard from again! Pffftt.
Well, in all honesty we've been seriously busy over the last two years building wealth, relationships and a deep and vibrant community. Here's what we've been up to and the things we have achieved!



Think of us as a support project
It's no secret that when we like a project we invest deep and hard in the hopes to send distribution to the wider community. There aren't many projects on the hive blockchain that the brofund isn't invested in. When you buy our tokens then you get a flavour of all that hive has to offer -- be that the mega giga-beast splinterlands, or a very small community that has no coin yet, we have it all, and we share it to you. We support you in your choices.
We've been developing systems to broaden that support out even further. Recently I've began setting up the idea of venture capital in our server, where projects that exist only on paper can be brought to life with some much needed funding from our Dragons.
We are also in the middle of creating a leadership group/portal, where hive leaders can get together and build deeper relationships with each other
We are also developing a mentoring program which should help people that go for venture capital, or just want the support, can be mentored and steered in the right direction!



We are also building a framework of tools
We've been light on the coding, and for good reason. I'm not a coder! Thankfully, as of two months ago we managed to secure someone that was willing to stay with us for the long term -- and from there we have envisioned a completely "different" CineTV front end. Once this is done we will then be focusing on the brofund website and changing it to suit our needs.
There will be MASSIVE changes in the way our front end is built - we will be looking at completely re-organising the way hive front ends appear and the user experience. We will be building a more seamless experience with the hive UI -- and hopefully this will serve as a domino effect to other projects once they see what can be done!
@brofi, as you probably all know has been going strong for over a year now. A place where you can passively earn BRO by staking your hive-engine tokens, giving some much needed utility and market depth to our project.



Turning our attention to onboarding & marketing
We've been light on the marketing for now, but over the course of the next few months we will be turning our attention to the external community. Outside of hive!
Currently, right now we have done marketing deals with @hive.pizza (great project, you should check them out!), and we have a lot going on with @ctptalk and @1up-zone in terms of marketing, but we want to venture out further away from our community and that will involve putting ourselves out there.
We're doing it in several key stages:
Paid ads
Podcasting
Streaming
Competitions / giveaways
We will be utilising most of the web3 dapps to do this, mainly using @threespeak and then sharing content outwards from there. I'm not a fan of talking about decentralisation whilst doing it from the comfort of one of the most centralised apps in history. But we also understand the necessity of utilising these platforms for broader reach so they will be a "necessary evil" and an afterthought from our threespeak base.
This should give us a well rounded marketing plan for the future and where we plan to be! If anyone remembers @freedomexists and how great he was at podcasting / streaming then he will be mentoring and joining me for the foreseeable future. There are also plans in the pipeline to podcast with @silverstackerUK on our ongoing projects and new things we have up and coming.
All in all, we have quite an ongoing action plan



---
---