Brofund Payouts and Holdings as of 0729 - Mooning Holdings II

Hey guys how's your weekend? I'm here again to share the holdings and dividends stats for you all. 😊
If you're here for the first time, the purpose of this report is for us to know what we're really getting out of BRO token. Every week I share the month to date, month over month and week over week stats so we know where we're at and where we're headed in terms of earnings and holdings.
I got the data only up to July the 29th so I'm sorry if this is a bit of a late post. But don't worry, next week you'll know how much total earnings and holdings we've had for last month.
Brofund Payouts and Holdings as of 0729
Data source : Hive Blockchain
Frequency: Every Saturday
Data Values: USD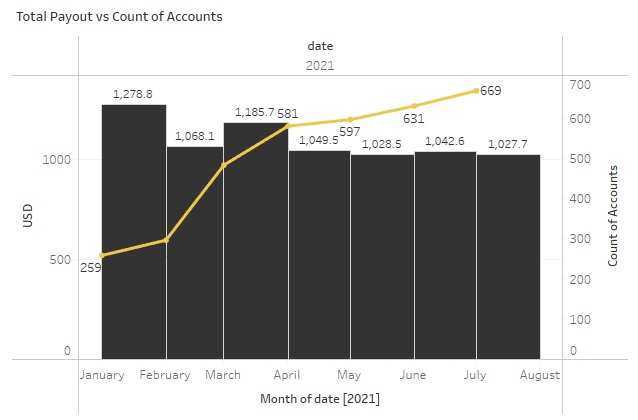 Hive stayed constant at $0.40ish the past few days. Isn't it cool that Hive's mooning a bit here? And so is our earnings. Last week our month to date total payout was at $637. Now we've ended July with a total earnings of $ 1,000++. This is a good news for all our BRO holders.
To date, BRO holders have already earned a total of $7,681 with an average daily payout of 0.015. And so far we have a total of 758 unique accounts getting paid.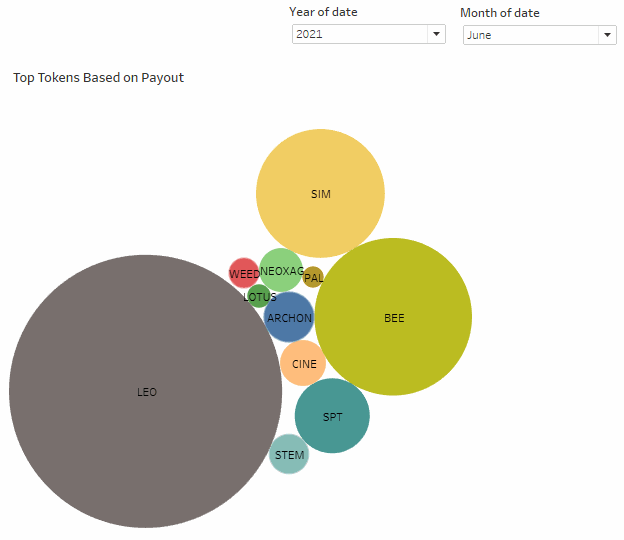 LEO, SIM and BEE still remain as our top tokens last month.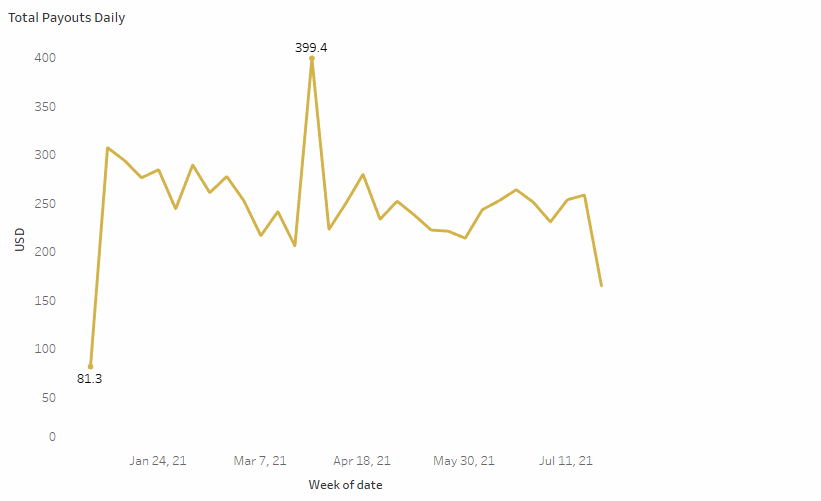 We ended the week with a total earnings of $165.
And finally, the following are the top BRO holders based on July payout.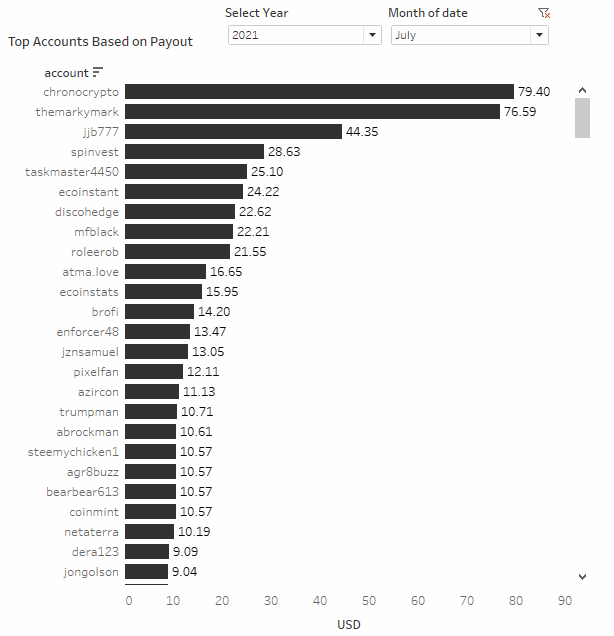 You can check the dividends dashboard through this link -https://tabsoft.co/3rSVy8Y
And for our holdings data, well, I have nothing but good news for you guys today.

We have a great increase in our total holdings, from last week's total value of $98,287 to this week's $132,210. That's 34.51% increase! As we can see here, NFT holdings is mooning and all Brofund's blockchain games and NFT investments the past few weeks definitely paid off.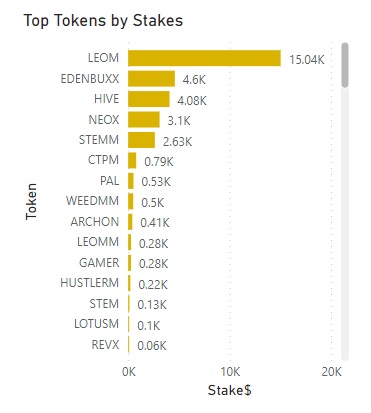 Brofund has more LEOM, EDENBUXX, and HIVE stakes to date. It's also worth noting that we have 53% increase in total stakes. From last week's $28,835 to this week's total stakes of $44,271. This is by far the highest total stakes $-wise since June this year.
Below are the top coins BROfund's holding (this includes stakes, liquid, and delegations) as of July 29th.

You can access the Holdings dashboard through this link - https://bit.ly/3j7Qutp
And if you don't have BRO tokens yet, you can actually buy straight from the Hive Engine market. Or you can delegate your unused HE tokens and Hive Power to @brofi. By holding BRO tokens, you'll get daily payouts from BROfunds' token holdings. And of course, you'll be part of this report too!
Action Plans
Okay we have the same action plans this week and one is to continue holding our main tokens. And invest in NFTs and Blockchain games to grow our holdings and earnings even more. We'll also continue to promote BRO to our HIVE community through regular blog posts and Twitter.
That's all for today guys! Please comment on this post if you have any questions or suggestions. We're also available on discord. Stay tuned for the next data analysis report.
Cheers! 😎
Brofund Analytics Team
Posted Using LeoFinance Beta
---
---