Updates! New English Teachers! Discord rewards! And more!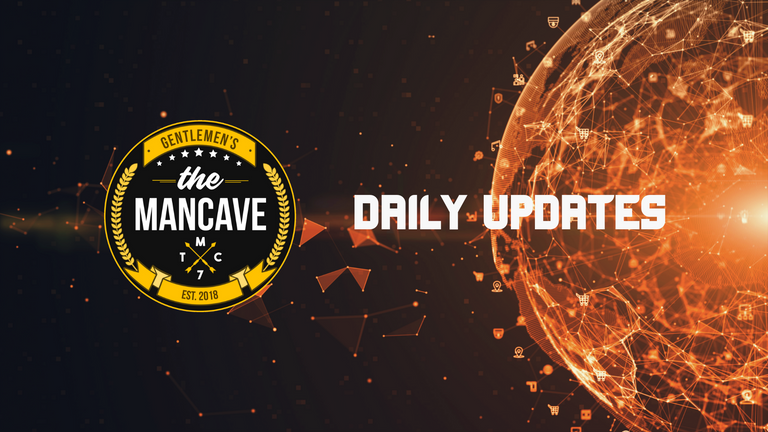 Hey everyone, I hope you're having a good day?!
Last night I managed to secure two English teachers for 10 hours a week to come and help me in the mancave discord. Their speciality? Writing. Yes, I've brought them in to help people level up their blogging game if they so wish.
These are not "any old" English teachers, I'm specifically bringing in the people that helped me get on big magazines and news outlets. The teachers that took me from writing a two paragraph post and thinking it was excellent, to writing a 1200 word post and still wondering if I have said enough. The teachers that taught me a post needs a structure, and a purpose.
They also speak a variety of languages, including German, French and (I think) Spanish, so there will be an opportunity to level up your English game if you are not a native speaker.
Let's just say I've brought in the A game to our Discord.
This will be a free resource to the community paid for by me. So use it wisely. If no-one uses it then it'll have to go away and that will be such a wasted opportunity.
I'm unsure when the teaching will start yet. They at first will have to organise themselves and get set up properly before they have an idea on how they are going to attack the situation, however as far as I am aware they want it to be more like a "drop in" venture where people can just drop in and get help. Seems like a great way to handle that.
Discord Rewards
Thank you to the nice work of @bala41288, we have created our very own Discord "chat bot" which will have its very own levelling up system and leaderboard. This means that those in the top chatters will receive rewards every week. I will fill up an account with goodies and it will distribute the rewards weekly.
Obviously the rewards will change every week, and will be dependant on what I shove in, but it will be a fun amount nonetheless.
Since the rewards are now ranked then you will have the ability to lose xp as well, and, if you lose enough xp then you will lose an entire discord level. If you don't chat enough then you will lose access to our post promotional rooms and so on.
We did think about resetting all the levels to zero but then that wouldn't be fair on those that have already put in the effort recently. When the bot goes live then I will be switching mee6 levels off, and everyone will maintain their current colour unless they are silent.
At the very least it will give us the ability to monitor easily those who are active and those that are not. I know a lot of people like to watch, rather than speak, and that is fine too - nothing will have changed for those people.
Leadership Portal
Thanks to @flauwy and his 1-up team. These are the first guys to hop on board with my idea of a leadership portal. There is now The BRO Umbrella, and 1 UP sharing resources, ideas and such. I am also slowly trying to convince @silverstackerUK to the idea.
What IS a leadership portal?
It's just an idea to get all the project leaders together in a room and network. That's it, that's all. A place where we can all share resources, ideas, and help one another out. Nothing more, nothing less. I think with us all banging our heads together then it will be better for the wider community.
The idea is to get us to get us talking to each other. Personally, and I know perhaps other people might disagree with me on this, but I think we are better together than at bitter competition with each other. I mean technically we all share different audiences -- why not leverage that to our advantage?
This is of course an open invitation to anyone else that would like to join us.
More to come
Believe me when I say it, but we haven't even began yet. So much more to come. It will be fun. You'll see!
---
---