We Now Own Part Of A Race Horse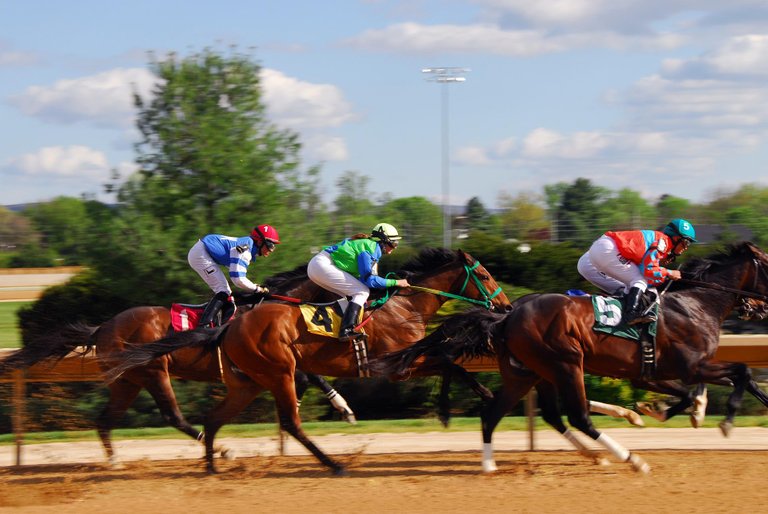 Hey all. I was asked today, in the Dragon Lounge to break down this investment [of part of a Race Horse] for all to see, and to give people an idea of the overall impact this has on our fund.
Firstly, when I awoke this morning and came onto my PC I had a message waiting for me in a private group I'm in inviting me to invest in an Australian racehorse. It's a concept I've never even thought about before, but if anyone knows me, then you will know that I only invest in unique projects since my thinking is if it solves some form of problem and it's the first one to do that then we're onto a winner.
Investing in a real life racehorse and owning part of it was pretty exciting. I've never even heard of such a thing. Hopefully this will bring with it a whole range of uniquely crypto backed real life projects in the future. So, let's get down to the cost of what we bought:
I spent: 2.57 BNB on the investment. It was a private sale and I was only allowed to put up to 3 BNB into the fund. I was told from that investment I would get around ~1% of the project. The idea is that the horse will earn us money and I will get a stablecoin on the Cronos network each week from the profits.
Total Investment:
2.57 BNB = $790
$790 = 1,664 Hive
Total: 1,664 Hive
---
As for our current holdings (It's been a while since I did this) - let's work this out:
Splinterlands:
Cards: $99,406
Source - https://peakmonsters.com/@raymondspeaks/cards
Validator Node: ~$2000
Lands: ~$30,000
SPS: ~$6,000
Total: $137,406
$137,406 = 289,365 Hive
---
Hive:
Brofund: 12,703 HP (hive)
Brofi: 3,340 Hive
---
Hive engine:
Brofund: $32,829
$32,829 = 69,135 Hive
source: https://hivestats.io/@brofund
Brofundholdings: $5,752
$5,752 = 12,113 Hive
source: https://hivestats.io/@brofundholdings
---
Total USD $183,605
Total Hive: 386,657 Hive
For base note: That works our token price at around:
$2.66 USD (or) 5.60 Hive
---
So that investment was 0.43% of our total wealth! Here's to getting richer.
We will be paid a stablecoin weekly from the profits of the project depending on the amount of tokens that we have in our wallet. My plan is to use the profits from this to build up our HP. I will also look into the profits in the first week and see if it is worth compounding my winnings into more tokens, or, just keeping it as is. We will see!
---
---