Chaos Pack Giveaway - Predict the Winner Challenge
Hello all Splinterlanders!
Like many of you, I strive to continuously improve my Splinterlands play. Spending big on cards can only get you so far if you don't know how to use them! To this end, I have challenged myself to try to predict the results of every battle after seeing the initial lineup. This is a great way to force myself off of auto-pilot, and to really consider how I can improve my lineups in the future. Today, I challenge you to do the same!
The rules of the challenge are simple - I will post screenshots of 6 Splinterland battles. Your task is to predict the winner of each of the 6 battles in the comments. In one week, I will reveal the results in the comments, link to the battle recaps, and announce the winners. Anyone who successfully predicts all 6 battle winners will be entered into a lottery for a free Chaos Pack! If only 1 person successfully predicts all 6 battles, then they will win the pack. If more than 1 does then I will select randomly. In addition, the top 5 predictors will each win 100 DEC. So even if nobody can predict all 6 battles, I will still give away 500 DEC. In the event of a tie, the DEC will be split across winners. To be eligible to receive a prize you must like the original post.
Predictions should be in the following format: TTBTBB
(T=top, B=bottom, D=Draw, but there are no draws this week, I promise):
So, let's get to it! This week we will be focusing on Bronze and Silver league battles. Depending on the level of interest and how things go I may adjust the number of battles next week. Feel free to make suggestions in the comments.
Battle 1
Up first, we have a Tarsa vs Thaddius matchup. Weak magic ruleset, all cards at level 1. Who will prevail?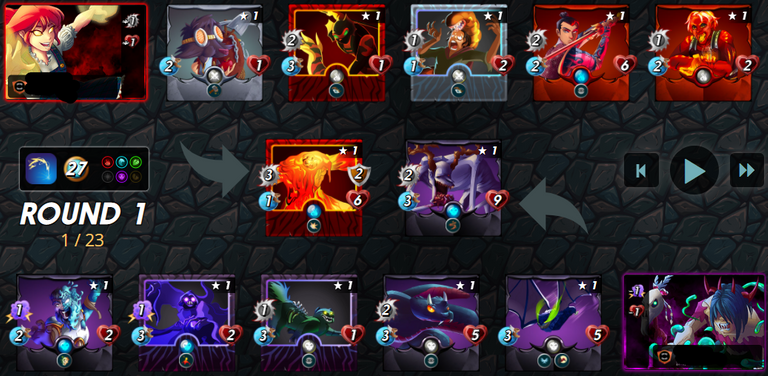 Battle 2
Next up we have a battle of unequal numbers. Can Thaddius's mob take out the wizard's elite force? Standard ruleset with a relatively low 17 mana. All level 1 cards.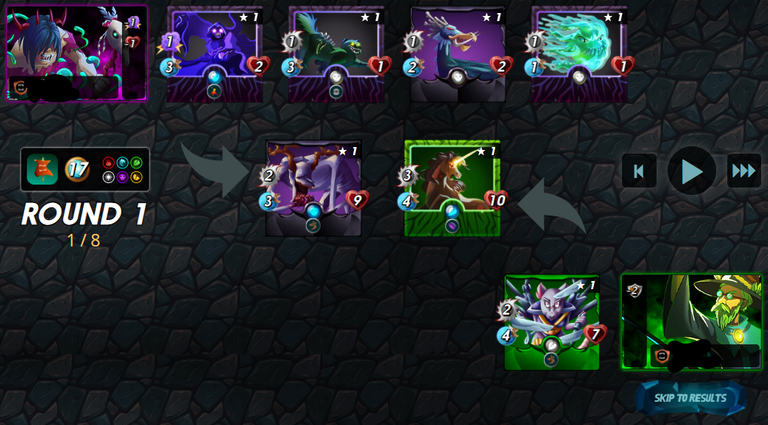 Battle 3
For our third battle we have a life splinter showdown. All level 1 cards again. Will top's investment in the shield bearer pay off? Of will the relatively cheap eagle propel bottom to victory?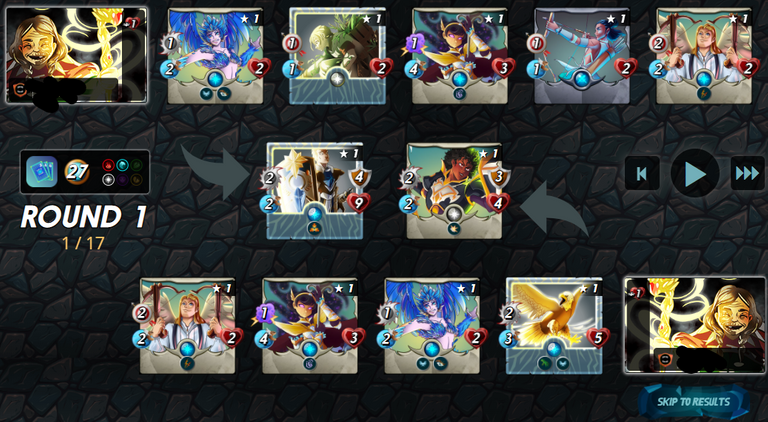 Battle 4
Next we have our third Thaddius Brood of the night, this time taking on the intimidating General Sloan. The aim true ruleset is in play here...who will it help more?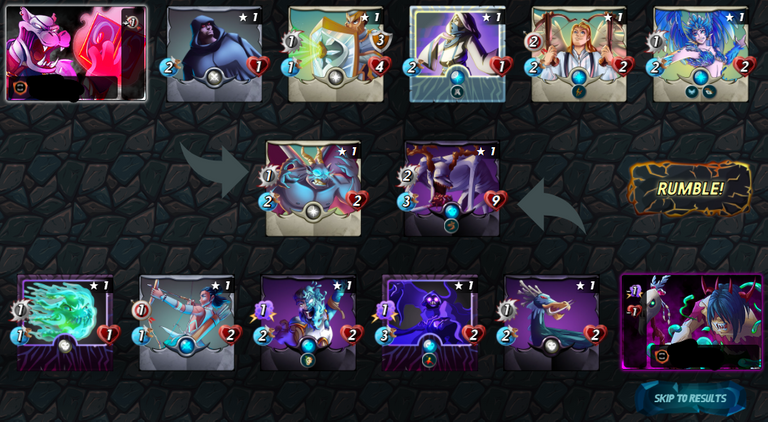 Battle 5
For our second to last matchup we have Tarsa against Mama Khala...the ruleset is close range, not that it matters since neither team thought to field a single ranged fighter! The low 12 mana cap could also come into play here. Poor Scavo Chemist is sent into battle on the front lines with nothing but a flask in his hands. Will his sacrifice pay off?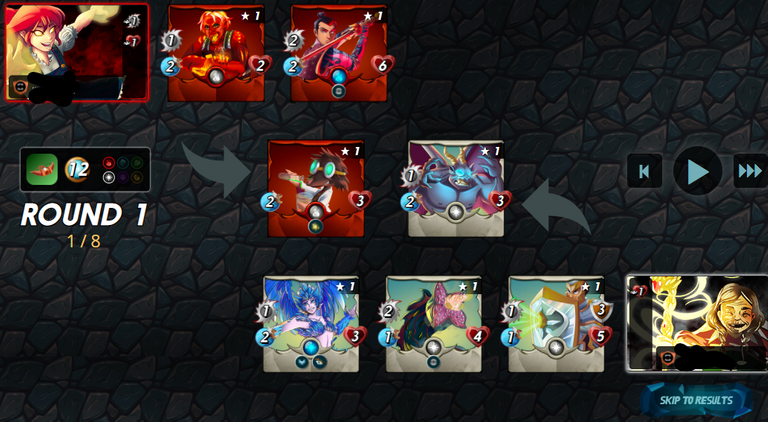 Battle 06
For our final battle of the night we have a matchup from the top of the bronze league rankings! The always dangerous Yodin Zaku is taking on Daria Dragonscale. Will the notorious mongoose blast his way to victory?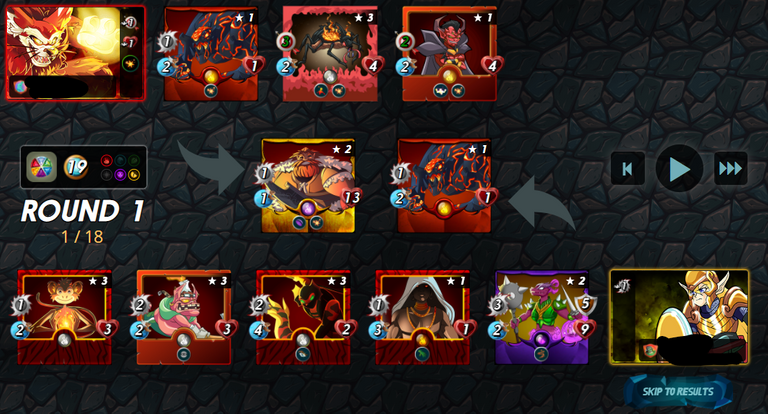 Good luck with your submissions! I will see you next week to announce the winners.
---
---