Market Friday: Spatula City?!?!?!
Time and time again I see @dswigle with her interesting #MarketFriday initiative. Everyone is posting about something that catches my eye. I'm compelled to join and I hope I'm abiding by all the rules. Here's my first and I hope everything is in order.
So what am I showing in this post? A spatula. Hmmm sounds boring to me you might think. Yeah, I get that but I'm sick of the cheapy spatulas that litter my kitchen drawer.
My buddy Weird Al Yankovic knows the real story about spatulas
Time to do some research and find something of quality.
Wüsthof is the name, the German knife maker sounds like a good place to start. I own so many of their knives and they're a pleasure to use. The customer service will do right by you, but I've had my issues with them on certain occasions. That is a long story that is best left in the past.
This is no pedestrian spatula. Made specifically for flipping fish. You probably know that flipping fish without it breaking apart can be a real pain. This baby does it with ease. The wide surface area allows you to get ahold of large pieces. You can also use it for other duties such as eggs and pancakes. Be careful as usual since metal on metal contact is generally considered a faux pas. Gentle and easy going on your technique will win out each and every time.
This was back ordered for some time and was on sale too. I can't pass up on a bargain so I clicked on all those buttons and had it on order. Time passes as it usually does and a package shows up.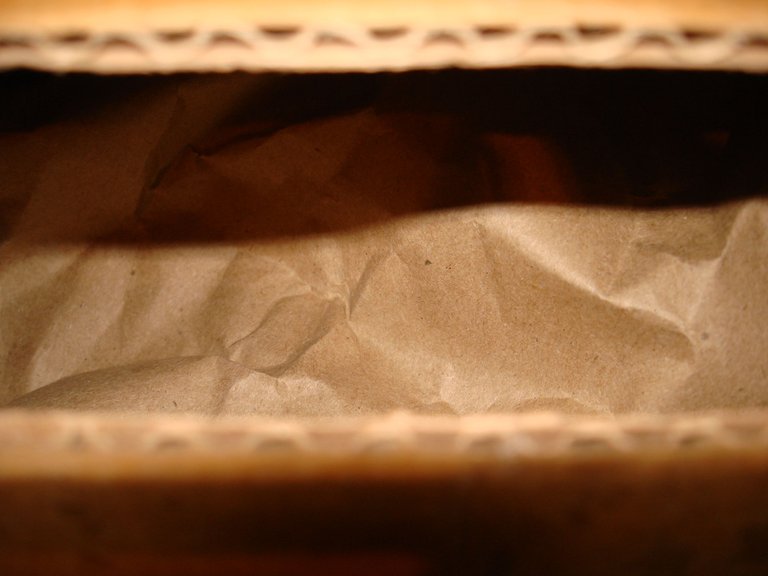 What could it be?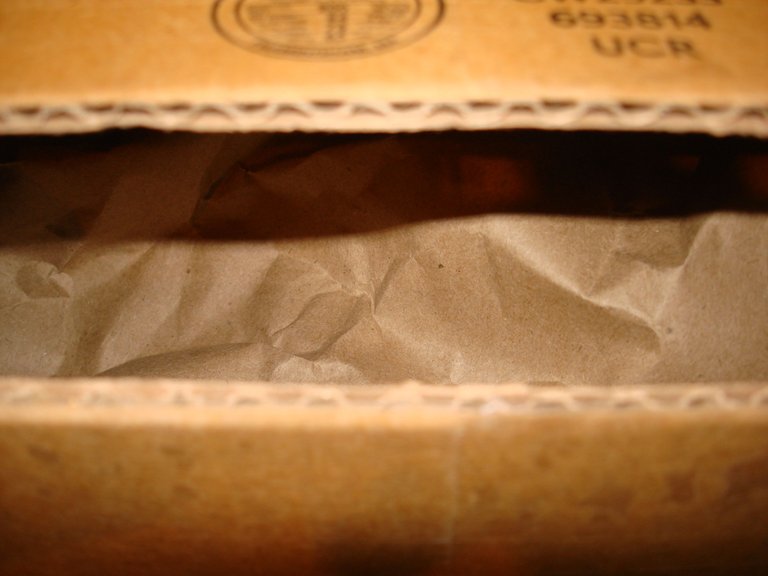 The suspense it killing me.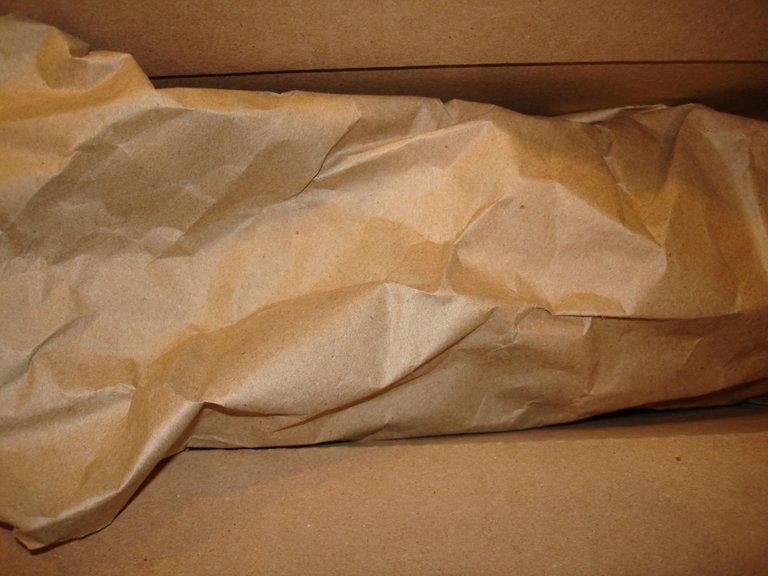 Wrapped up in craft paper.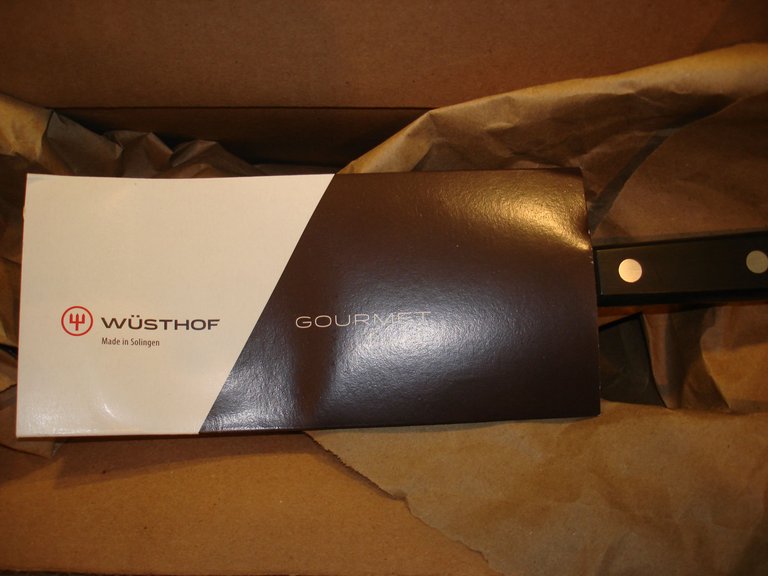 Hello, I see you're all protected right out of the factory.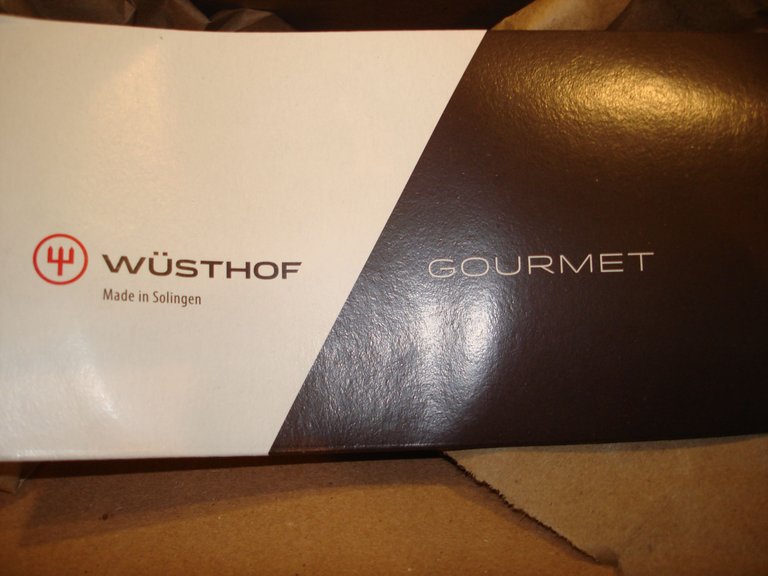 A little extra zoom for those spatula lovers out there.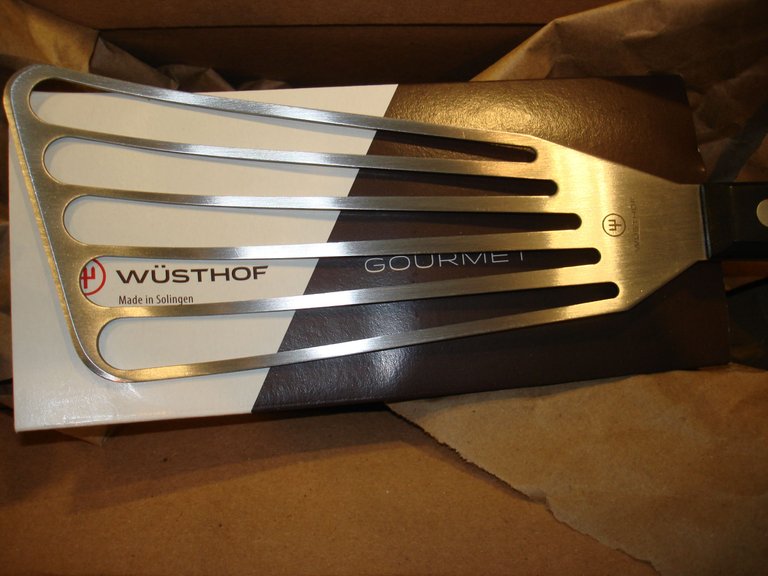 Look out everyone, this debutante is having a coming-out party and I'm the only suitor.
This spatula feels amazing in the hand. Years and years of cheap spatulas will be retired if they're not half melted already. I hate to admit the actual price on this one but it's worth every penny. Splurge on those things you use often, they pay off in enjoyment and ease of use in the end.
Here's a little interesting information for those Wüsthof users out there. Normally the model number and "made in Germany" is stamped on most of their products. This isn't the case on this one for some strange reason. I made sure this isn't a knockoff as I ordered it from an authorized dealer and found out they like to change their model number once in awhile. Strange behavior over their product line and only causes more confusion. Head office confirms this with no official explanation as to their reasoning.
Friday is the best day of the week as I often say and I hope everyone out there is having a spectacular one!
---
---