34 days left for the splinterlands sps airdrop
Hello splinternerds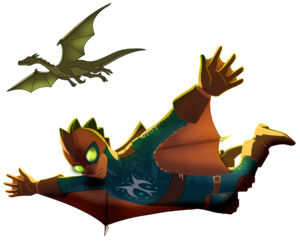 How are you feeling knowing the the splintershard airdrop is going to come to an end in a month time, 34 days to be precise! oh well i don't feel so good knowing this but all good things must come to an end at a particular time ....
The year 2021 was an unforgettable one in the life of all splinterlands players and investors because it was the year all our effort playing the game rewarded us in a very big way...
Every damn thing exploded, you will see account worth of 3000 dollars turning to 50 thousand dollars, it was a life changing opportunity for many people, some build house, some bought a car, some lived their dreams and some were able to invest in other project, all thanks to the game splinterlands and the team behind it/... they are amazingly amazing....
Amidst all of that, they initiated an airdrop to reward those who trusted them enough to invest in their games and that was how splintershard was born[sps] they fixed the airdrop for 365 days which is one year and now splinterlands have a native token which did so well enough to hit the one dollar mark some months ago but suffered a great dip as well due to the bitcoin crash but it is not yet over....
I believe once the airdrop is over, Sps is going to find a new price for itself and later on when more usecase is built for it, it will sky rocket, so keep stacking this coin while you can because there will be a time the token will be scarce...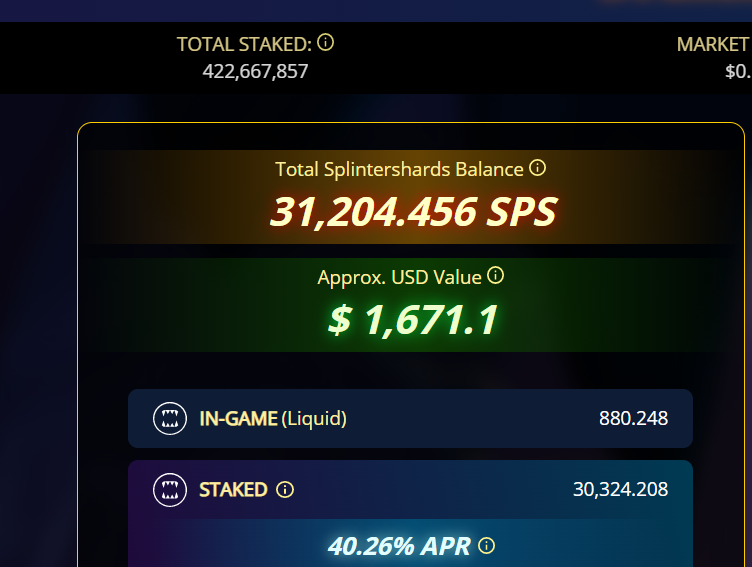 I was able to stake 30 000 plus sps, it could have been more than this but i had to sell some of the sps when i needed some funds and also i used part of it to partake in waka spirit blade presale...
My target is 100 000 and i still hope to achieve it before this year ends.... Hopefully i can purchase some more sps while the price is still low as i know anytime after the airdrop ends, it may explode...
Meanwhile it looks like it is requiring more battles now to earn those chest or is it just me? because i notice i was getting 15 chest daily last season but now it is even hard for me to earn 10 chest... Best of luck to everyone till season end!


if you want to be a part of this week steemmonsters challenge, you can join from here
All pictures are gotten from splinterlands lore and gif credit goes to splinterlands.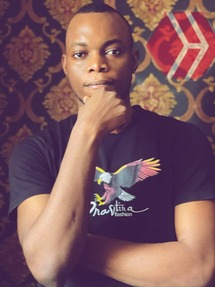 Just call me Burl.
I am a professional gamer, motivational speaker and a crypto enthusiast
Discord: burlarj#8326
Twitter id: burlarj1
Telegram: burlarj
God exist, i am a living testimony
Giving up is not an option, every hustler has a pay day
Don't wish for it, Make it happen




Posted Using LeoFinance Beta
---
---