Ego bar rise to 12 percent!!
While i was playing rising star this morning then came the update by @beyondhorizonmm that fans are getting sold on the rsg farm at the rate of 60 starbits per fan, this is a yummy rate so i took the offer and went on a buying spree, i was able to buy 2500 fans....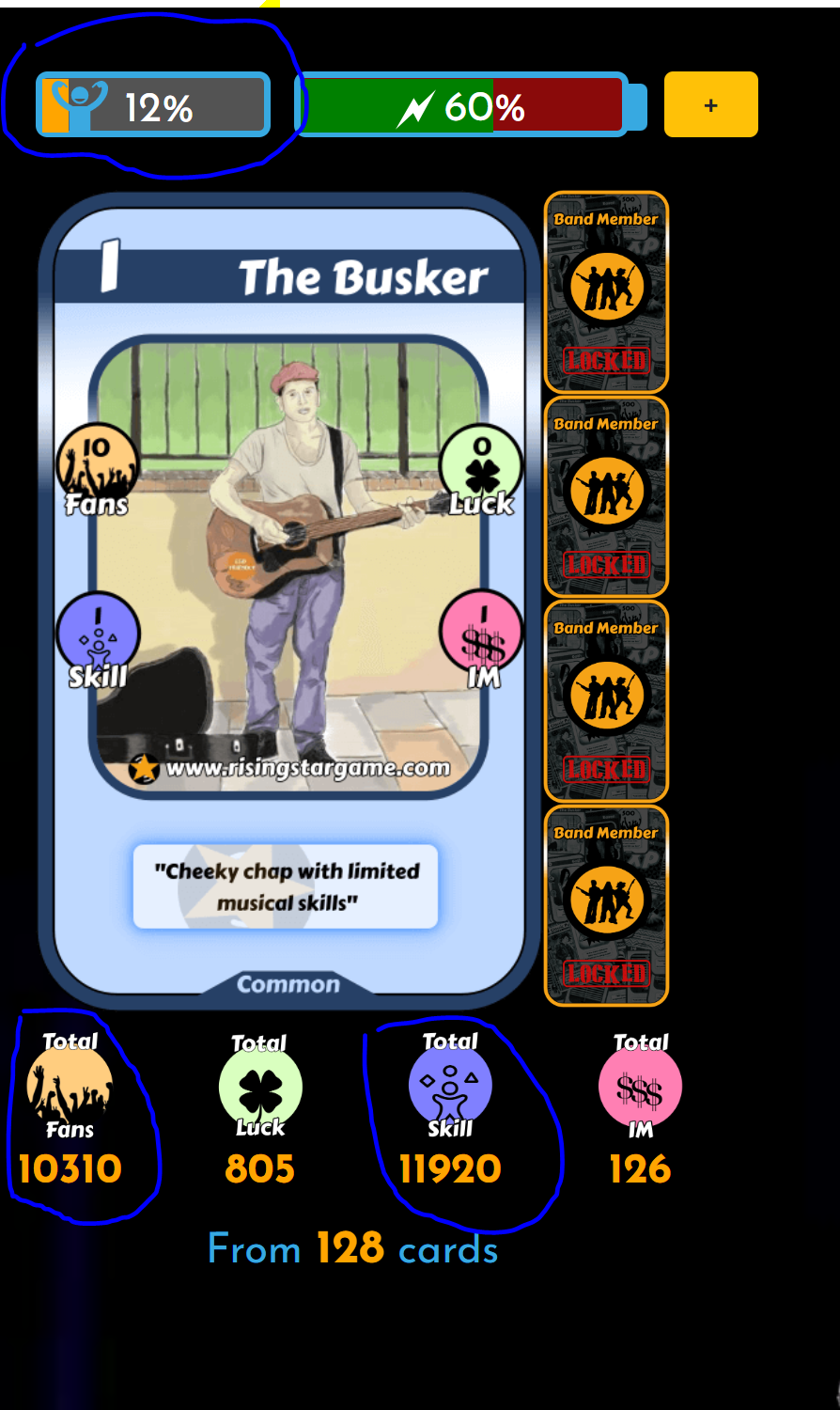 This purchase increased my total number of fans to 10 000 plus and i was excited for a few seconds before i noticed the Ego bar has risen to 12 percent, this is not a good sign as it will reduced the number of starbits i earn in missions and this is as a result of my skills and fans ratio, i need to increase my skills to double the numbers of fans i have...
No better way to get this done than to focus on music lessons...
Guitar mission is my favorite and the one i play the most but the skills i earn per mission is 25 - 50...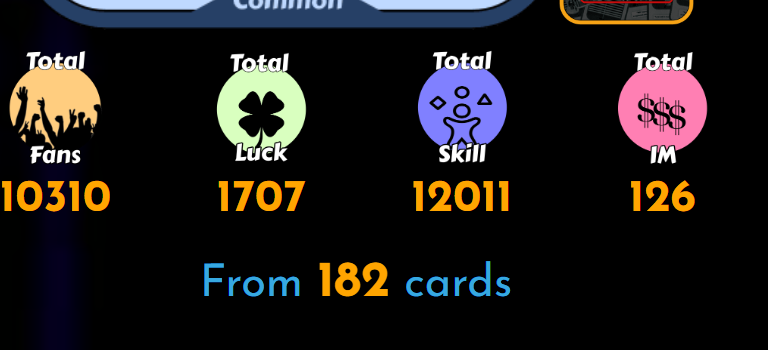 I went to the market to buy more guitar instrument which gives me 900 luck and i now have a total of 1707 luck which increased my earning range from 25 - 50 to 70 - 141 skills per mission...
All i had to do now is play the guitar lesson mission every hour to increase my skills and another benefit of doing music lessons is that the xp per mission is higher so it helps to boost my level too...

My target for the level is 75 as i want to unlock a new map, already getting tired of just the two maps available, the music lesson will help to reach that target faster, plan to play atleast 13 guitar lessons, let see if i can get to level 65 today..
Many players were affected by the new rising star update concerning the millionaire mission, as they did not expect it nor did they prepare for it, some gave up and only focus on the daily grind of starbits while some are determined to buy more fans to meet the target that will make them qualify to run the millionaire mission...
Giveaway: I am giving 1 hive to the first rising star player that drops a screenshot of their level on rising star as a comment on my post... You must be in level 20 and above in rising star to qualify for this giveaway.....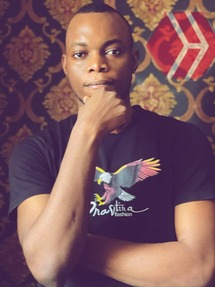 Just call me Burl.
I am a gamer, motivational speaker and a crypto enthusiast
Discord: burlarj#8326
Twitter id: burlarj1
Telegram: burlarj
God exist, i am a living testimony
Giving up is not an option, every hustler has a pay day
Don't wish for it, Make it happen



Posted Using LeoFinance Beta
---
---