How i started my axie infinity journey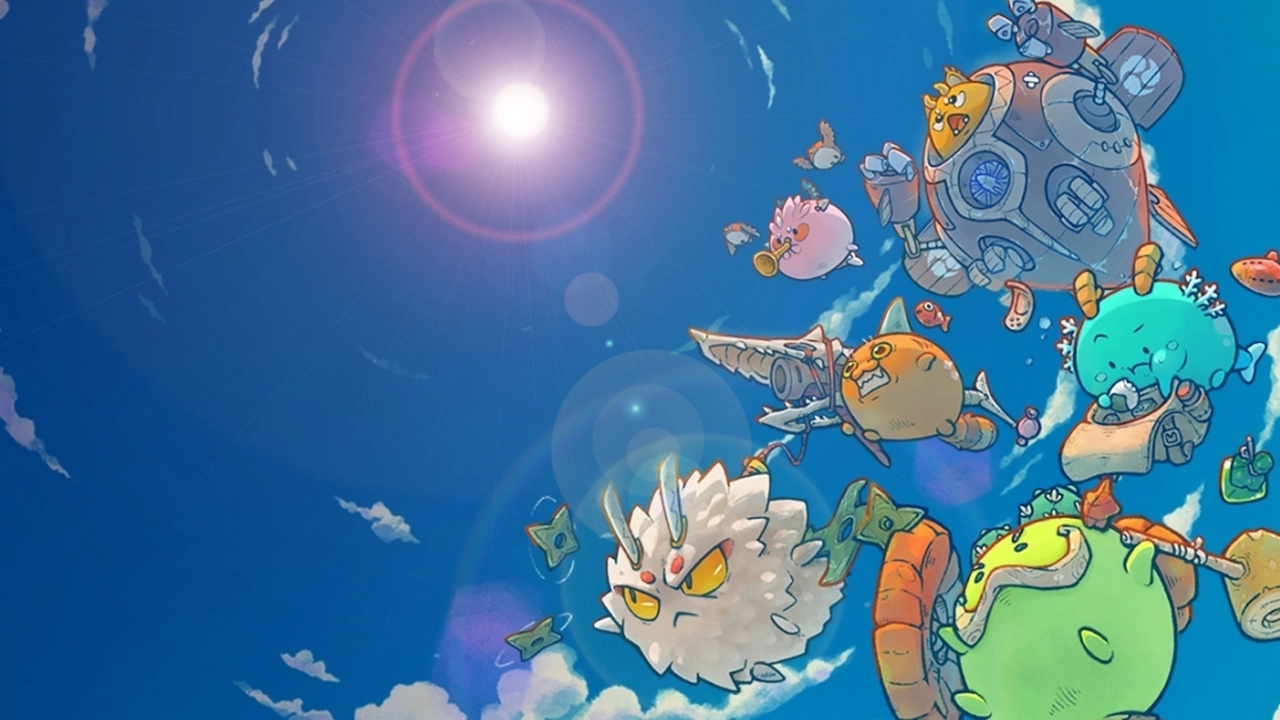 source
The journey of a thousand miles start by having a good shoe and money for tfare but if you do not have those two things , you can borrow from someone if the journey is really worth it and that is exactly what i did in the case of axie...
i am a gamer and have been playing the splinterlands game for a long time but recently which was two weeks ago, there was a lot of conversation going on in the city of neoxian which was all started by raymondspeaks who joined axieinfinity not too long but there is already axie players among us before which we didn't know until the conversation spark up and there we got to know axie is not a new game and has been in existence since last year! jlordc is a player and anikys3reasure has 3 axie card but doesn't understand the game so didn't play...*
The more i hear about the axie gist the more interested i become in the game then suddenly xawi took a loan to invest in axie and i was like this must be really a nice game to enter so i followed her and took a loan of 2500 usd to get my own axie as well and that was how my axie infinity journey started which was on july 10!
The first two days were smooth but suddenly there was a bug issue and server being down most of the time due to many people who joined the game, as i heard that their traffic increased from 30 000 players to 400 000 players within two months, that is insane right? many people don't wanna miss out.. Amidst the lagging and server being down, i glued to my Pc all day to make sure i get the 150 slp daily but i couldn't achieve that in two days,the first day i got to 82 and yea the server went down totally and i couldn't do anything and the second day i only finished the quest but couldn't grind all 100/100, i stopped at 32 which is my lowest of all time but since then i have had a good time on axie and now that the server is now smooth, it has been wonderful!
How i started my axie infinity journey
I had my
meta mask
ronin wallet
mavis hub
axie infinity on both pc and mobile
set up and immediately i got the loan, with the help of xawi and jay i bought my three axie which happen to be one of the best!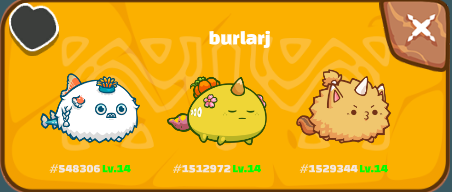 The yellow axie is the plant and it is needed for its longetivity in battle, the white is an aquantic and is a very fast axie, it most time attack first in battle and helps a great deal if you want to win alot in arena you need such axie while the last one is a beast which is also a good attacker with many skiils...

Here is the transaction of me purchasing those axies on the 10th of july and they were not cheap, none is less than 700 usd! but i believe they are worth their price with their performance on the adventure and arena..
I made sure to buy the virgin axie so incase i wanna breed in the future
.
AS A BEGINNER
To be honest it was not easy as a starter, i had tons of loss in arena especially that my ratings drop from 1100 plus to 600 plus in the first day, i play so hard and lose so hard, i got tired and had to ask jlordc for help and hint and the smart jay hint helped me a lot, one of the hint is that i should not use up my energy in first round in arena but wait till round 2 or 3 before attacking the opponent hard, it worked and i have been able to get my ratings back up tho i couldn't see my ratings anymore which could be as a result of visual bug or the axie infinity team removes it, i don't know and not bothered..
Adventure mode is going smoothly tho, i focus more on using my energy to increase my level and as at now, my axies are now in level 14 and i am grinding lunacia ruin 17, i grind ruin eleven that gives me 4 slp per win so which means i need to play 25 adventure battles to complete the 100/100 daily task and just trying increase my axie level to 21 so it will be more easier for me to complete my dailies as fast as possible..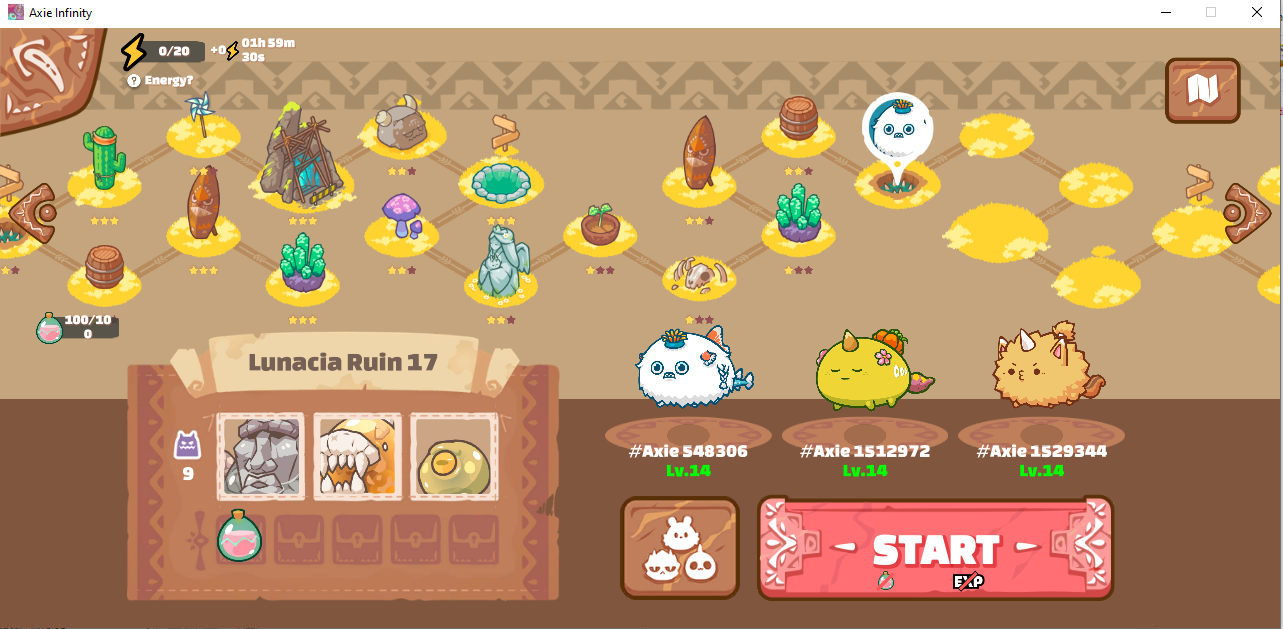 The journey is going smoothly right now but i am prepared for any obstacles that may occur at anytime..
My twitter id is - burlarj1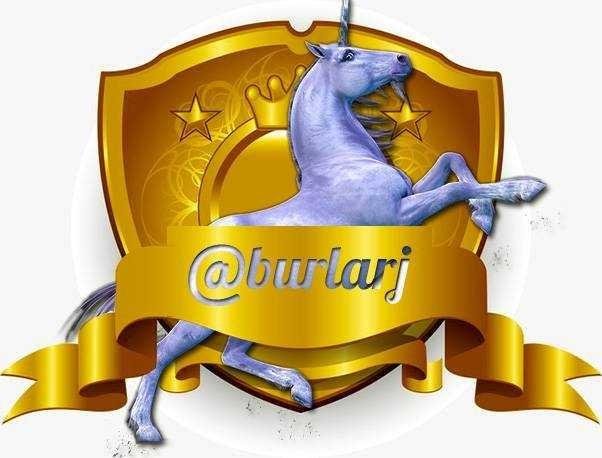 GOD BLESS
---
---