My second withdrawal on axie infinity
I made a post weeks ago about investing some money on axie infinity and am glad to tell you guys that i am already reaping the fruit of my labour and today i withdraw my second smooth love potion which is known as slp...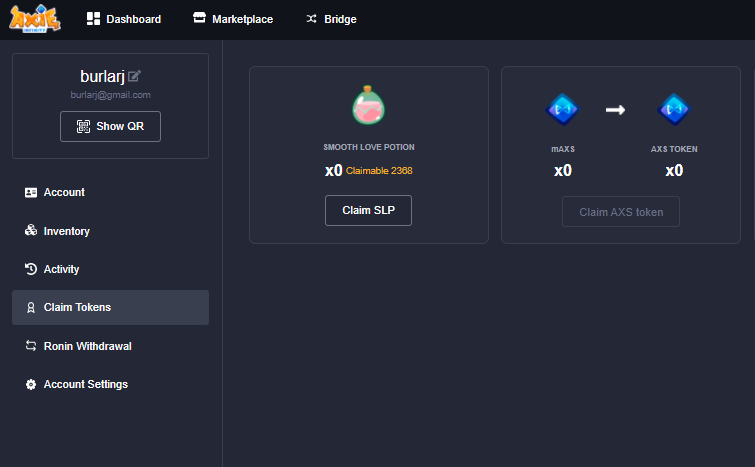 I earned 2368 slp for this two weeks which is more than what i earned for the first two weeks, i have improved and win more in arena which causes the slight increase in the slp earned... The purpose of making this post is to teach other players how to claim and transfer their slp to meta mask...
DASHBOARD
Go to your dashboard through here and click claim slp to be in possession of the Slp you earned, once claimed the next step will be to transfer it to your ronin wallet and here is the step below..
You will need to make use of the Ronin bridge here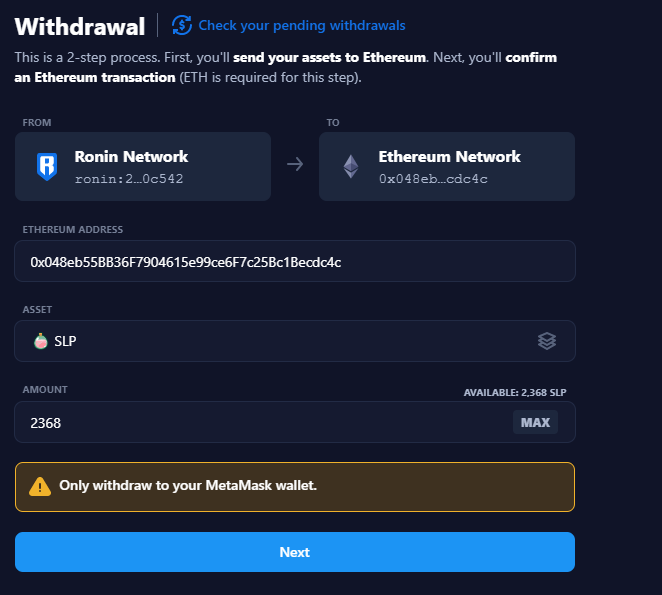 Fill the space with the appropriate info which are your eth address, slp and the amount you want to withdraw, once you confirmed the transaction from your ronin wallet, your slp will reflect there..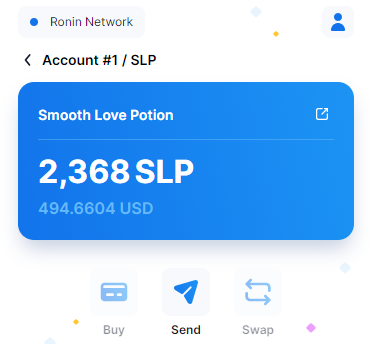 it was worth 494 at the time of withdrawal which is quite huge for a two weeks pay, unfortunately Axie founders reduce the amount of slp earned from 150 to 75 for the long run of the project, yea it hurt the players but the game must stay strong so it is not a bad decision and for those with very good axies, they won't feel the difference much as they can earn more slp from arena..
I am yet to get my initial investment because i invested 2300 usd and i have just withdraw around 1000 usd, so 1300 usd more to balance the scale, i hope i get that soon then i can relax and see what the future holds for axie infinity...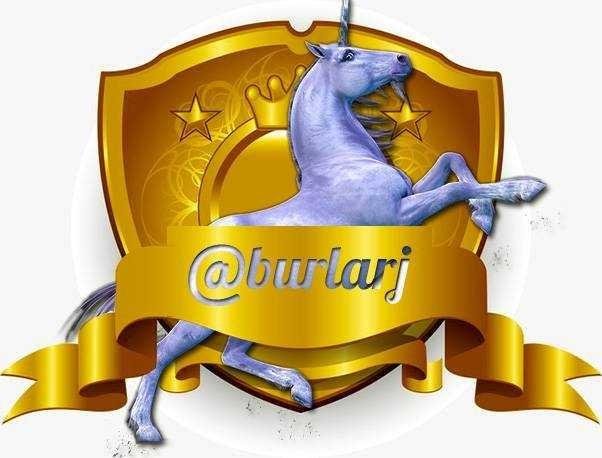 GOD BLESS
---
---