3 Weeks On Splinterlands - My Experience.
I have had to postpone writing this post many times because I can't seem to stay away from the game since I started playing it. As I flipped open my laptop this morning, I had to make sure I write first before I open my Splinterlands Tab, because that would have meant postponing this post yet again.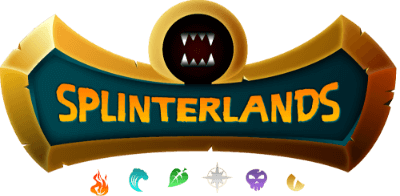 Yeah, that's actually how addictive it can get, that's if you are a game person because I have read some people call the game boring and uninteresting - what the hell are they smoking?
Well, I have actually kept abreast with the game for a while now and each time I read people's experiences and the rewards they had been racking up, I get butterflies in my stomach and I ask myself "all that from just playing a damn virtual game? I must be slacking.
I was kinda slacking though, for real, because I wasn't yet ready to buy the Spellbook which I read makes everything worth the while. I wasn't ready because I didn't have $10 worth of loose Hive - My bad though, I didn't know I could buy the spellbook with many other cryptos aside from Hive.
In-Game Coaching:
I didn't turn pro all by myself, LOL...as a newbie, you will get to know the workarounds of the game by being tutored by Professor Lorelax, he takes his time to explain things to you about Summoners and Monsters to use to counter whatever are the strengths of your enemies. Like using Speed Monsters when your opponent is using more of slow heavy hitters.
The tutorial is pretty straightforward and in no time anybody would have a hang of it and take it from there - exactly how I did.
Learning The Curve On My Own:
There is so much you can gain from a tutorial though, you gotta put yourself out there, apply yourself, lose some battles and learn from them. Exactly how it is in real life.
I started off my first battles with the Fire Summoners/Splinters, won some battles with them and totally fell in love with their strengths. I loved their speed and efficiency in battle.
I especially love the Serpentine Spy - sneaky bastard. I totally dread playing an opponent that uses the Fire Summoners because I hate coming up against the Serpentine Spy. It usually goes on a one-man attack and takes out your monsters before they even got involved in the battle.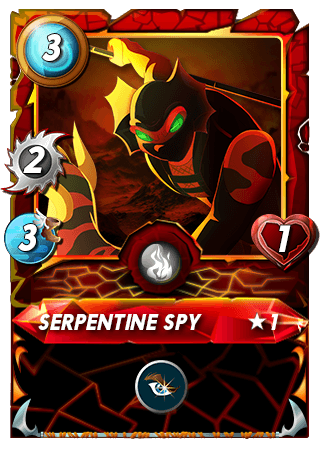 Weird enough, I cant seem to find a way to counter its strengths. Even when I use a Fire Summoner/Splinter against an opponent using the same, if he has the Spy in his team, I usually end up losing. I hate it and I absolutely love it. Damn.
Game Strategies
I have found that this is more of a strategy and a mind game than it is of just an ordinary card game - Well, it is a battle game anyways, battles are mixtures of mind games and strategies.
Unless I am trying to complete a Daily Quest and was asked to use a particular Splinter, I usually play with the Water Splinter. I find the Monsters within more efficient in battle.
Alric Stormbringer is usually my Summoner because he boosts the magic effects of the magic monsters and magic pierces through armours and does direct damage to any monster, big and small.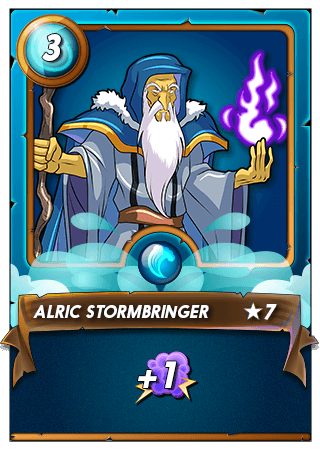 Serpent Of Eld is usually the monster I place at the forefront of battle because it seems to have everything to lead the frontlines for me. It has speed, shield, long life and its Melee attack packs a punch.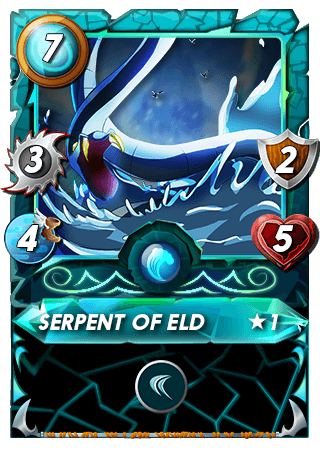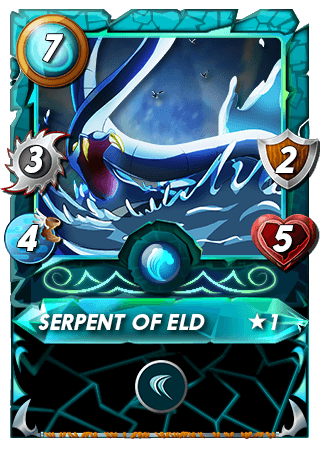 Then right behind it, I either have the Water Elemental (he only seems to fight when he is behind another guy. LOL) or I line up Medusa and the rest of the magic Monsters depending on the amount of Mana I got.
Sometimes when I am coming up against a Splinter that I know loves to target my efficient monsters with just 2 lives, I use Albatross as a decoy and either use my own Opportunity monster (Feasting Seaweed) Or I just hope my magic monsters take out the guy in front quickly enough for those sneaky monsters like Serpentine Spy or Feral Spirit to come fight man to man instead of attacking from behind. LOL
My strategy seems to be working so far, I got myself a 5 match winning streak (my longest) with it and I got up to 1000+ rating.
Earning Rewards:
Before I finally bought the Spellbook, I played a lot of games without earning anything(reasonable) but I didn't mind because I was more interested in understanding how the game worked before thinking about earning proper. But I am not gonna lie, earning was what motivated me in the first place, but I wanted to know what I was doing first of all.

So I finally bought the Spellbook and the rewards started trickling in from DEC won after every match (I get between 2 to 3+ after each win) to getting cards after completing the daily quests. And I have realised that the more cards you hold in your collection, the more power you get and the higher you climb in the league's ladder. Which ultimately means the bigger rewards you get from quests and end of season rewards. Win-Win for me.
Funding My Habit:
Playing this game has become a habit for me, and I spend more than 6 hours playing it daily. Sometimes I play it a lot longer than 8hrs in a day which is why I have completed nearly 400 battles in a little less than 3 weeks.
My love for the game aside, I am trying to treat it like a business and as an investment and in business, you have to spend money to make money.
You all know that on this side of crypto, we hardly turn fiat into money to get things done. We usually earn crypto, change them into other types of crypto (when needed) and let them work for us.
I bought my Spellbook from my BCH earnings on noise.cash. That's $10 worth of BCH spent with the aim of opening doors to more earnings.
Going forward, my intentions are to channel most of my earnings in the crypto space (BCH, Loe, HIve, POB etc) towards getting more cards. In the coming days, I would love to hit 1000 Power and more, because that means more rewards and more DEC after winning each battle.
Plus, I am hearing great things about the airdrop and I wouldn't wanna miss out on anything that's coming to me free of charge. Seriously, are there any downsides to this game? I am completely wowed. With the cards in your holding, you can decide to liquidate them anytime and get all your money plus more back.
Posted Using LeoFinance Beta
---
---