I Don't Work, I Just Mess Around On The Internet aaanndd Baam!!
I was having a laugh with my brother the other day about how the emergence of cryptocurrency has made everything so easy and simplistic.
We were actually talking about unemployment and how crypto seems to be making that term redundant.
It was such a touchy subject for both of us because we understand what it means to be jobless/out of job and have no money for a long time.


Image Source
When I was introduced to crypto, I was a willing student but even at that, I didn't think it was something anyone could do full time. I mean, it was so vague and so out there, and I am talking about 2017.
First, it was just about airdrops, then it was later about trading then it became about both because they seem to take turns in putting a smile on my face. It was just like that until I found out about the fun side of crypto which I didn't know existed. It is easy, it is fun and most importantly, it is rewarding.
The fun side I am talking about is blogging and crypto gaming. As much as writing isn't everyone's strong suit, I found it a relatively easier thing to do than trying to learn Technical Analysis and Fundamental Analysis. The rewards also proved to be more consistent than what I usually got from airdrops.
Then, the gaming is so easy it is actually quite ridiculous that you could actually lazy about, have fun and get paid too. What is the world turning into? LOL
Well, the world is going to shits and I am loving it. Long may it continue.
Before long, I was no longer lacking money, I mean I wasn't actually "working" but I was taking care of myself and those around me by merely messing around on the internet.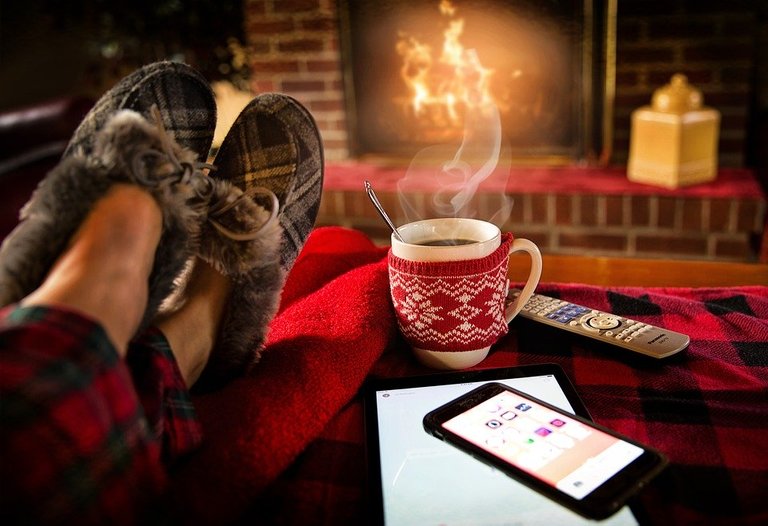 Image Source
I officially stopped looking for any formal jobs, because what else is work when having fun was paying more than my last job did and would have paid more than any new thing I would have got (for context, I mean in my environment).
I wouldn't want to sound like a smart ass and I know everybody isn't gonna earn a living from crypto but I can't help but always feel sad when I see people barely earning a living by doing the most physically demanding jobs and earning in a month what I earn in two weeks, sitting in my house with just my phone and my laptop.
Well, it is a sad world anyways, everybody isn't gonna be happy and everybody isn't gonna be rich, so I let that sink in and focus on my own hustle. I have been lucky to find the light and I pray those closest to me get such luck in the future too.
I am extremely happy for my brother because he had it tougher than I did, and I am happy that finally, Satoshi gave him the breakthrough he was so desperately praying for. Now, he is stacking this crypto, staking some and Hodling some. He said crypto blogging is his main hustle now and airdropping the side one.
I had to laugh at that proclamation, but he was actually right because even I myself am fully invested in mainly writing and gaming, then every once in a while, I take part in one airdrop or the other, hoping something big comes.
Posted Using LeoFinance Beta
---
---