RE: Richlist reveals that decentralization on POB has started
You are viewing a single comment's thread:
Birds of a feather and all that. It would be great if you could elaborate further and highlight those who you have an issue with, without that we can't really assess who and how they have added value to the platform (so your above comment is nothing more than a manipulation as far as I'm concerned).
Avoiding to even look into the trending tab, avoiding giving a fat upvotes to the most top20 entries. I know my rivals on that list avoid upvoting me anyway, so why would I worry doing this, and worry disclosing this now?
That's on you. I've witnessed larger stakeholders upvote your posts and comments (myself included. I think I've had a single 3% upvote from you since you joined the platform, and a revoked 100%, still no downvotes though.. I wonder why).
---

just yesterday 27/06/21


interesting comment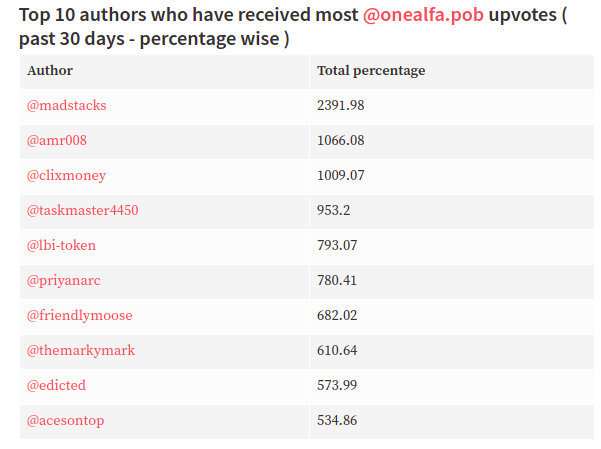 @amr008's post
---
I noticed that your autovote script has stopped also. Does that mean that you are now back to 100% manual voting?
Commenting because absolutely nobody else dares to ask you questions or suggests that your input is flawed/lacking intelligence.
---
Posted via proofofbrain.io
---
---