Bitcoin Soared to $49K and How it's Affect to Altcoins?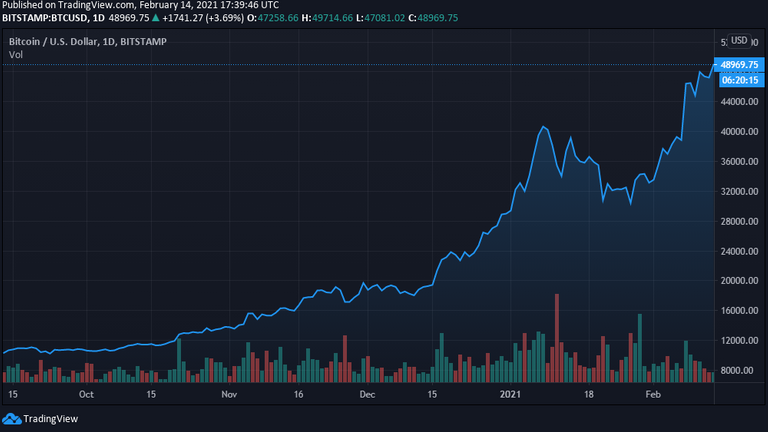 This is my fourth times i've been writing article about Bitcoin and today i want to share my though about Bitcoin price breaks another record in All Time High and How it's Affect to Altcoins?
Recently, Bitcoin become trending topic after Elon Musk encourage all people to buys Bitcoin with his action writing #Bitcoin in his Twitter and newestly Tesla buys Bitcoin $1.5 billion dollars worth of Bitcoin. Today, Bitcoin breaks new record in All Time High with price $49,716.44 based on CoinDesk Website.
There are many Expert Trader and Cryto Technical Analysis predict Bitcoin price will continuosly increase and in the long term the price will be exceed $100K USD, when Bitcoin reached this price and dozen of people's Bitcoin too expensive, they will start looking at Altcoins and diversify their crypto assets.
As for the upward trend in Bitcoin triggered by many whale's institutions, not only Tesla, but also Grayscale, MicroStrategy and other companies. In addition, there has been a lot of news about the plans of other institutions that will enliven the crypto money market.
How Bitcoin Price Affect to Altcoins?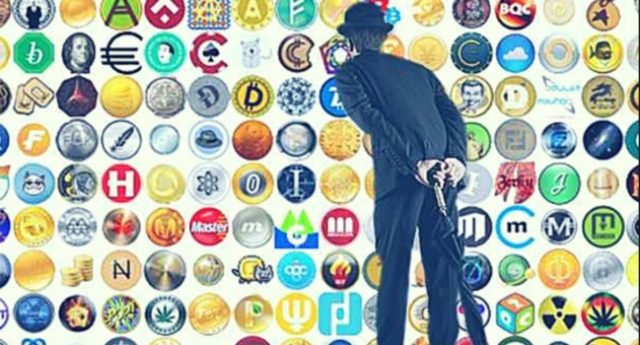 Trend of Bitcoin price movements will generally be followed by the movement of most Altcoins, when the price of Bitcoin is considered too expensive in market, many people's attention will turn into Altcoins as well for diversification. Unfortunately, after the fall of hundreds, maybe even thousands of Altcoins in 2018, makas Altcoins products in 2021 is somewhat different, only a few Altcoins that can follow BTC in market.
For example, Doge Coin is one of the cryptocurrencies that investors are interested in, but the liquidity of Doge Coin also need to be a concern and remember you must knowong that "Liquidity needs to be considered, not just chasing volatility"!
In my opinion, the price of Doge Coin still heavily based on market sentiment, and didn't have clear fundamentals, this very risky if you investing based on volatility market. My suggestion if you want to investing in Doge Coin you must certain that this just for short term.
So far i've been diversify my crypto asset into several Altcoins such as Ethereum, Hive, LEO, Polkadot and AAVE.
---
How about you guys? What altcoins do you invest in?
---
---

The Wise Man said Sharing is Caring
If you liked this article, don't forget to upvote and rehive. Thank you and let's become friends to share knowledge each others :)

Posted Using LeoFinance Beta
---
---