Delicious Homemade Pizzas.
I've been pretty busy lately and so has my family with work, visits to the hospital and just keeping up with everyday things.
One thing i've been doing more to help out a little bit is dinners for the family. It's not always easy to think of what to make for everyone, and with busy days. I've been trying to make food that doesn't require much prep time.
Yesterday we had a few pizza base mixes in the kitchen so that's what I decided to make. Pizza isn't hard to make and the pizza base mix saves a lot of time so why not make a mostly fresh pizza.
My girlfriend, my sister and I all chipped in with making them so they were even faster to make. My family eat meat so we decided to make two with whatever they wanted on it like chicken, ham etc. Me and my girlfriend would make two veggie ones.
Here is how they turned out: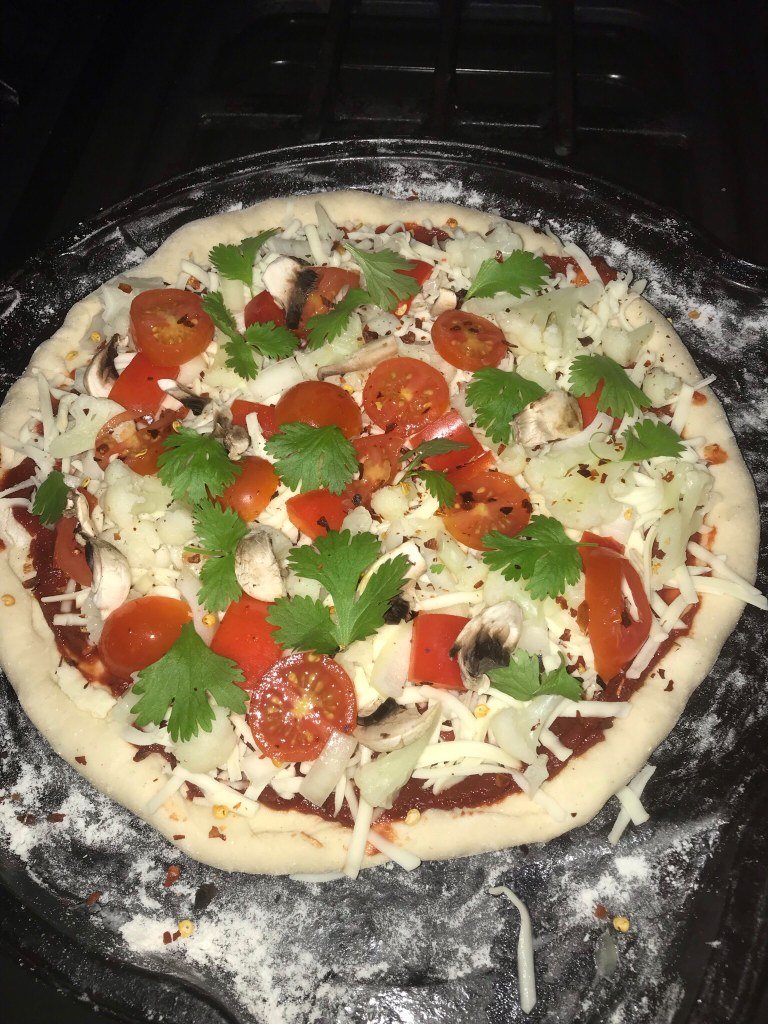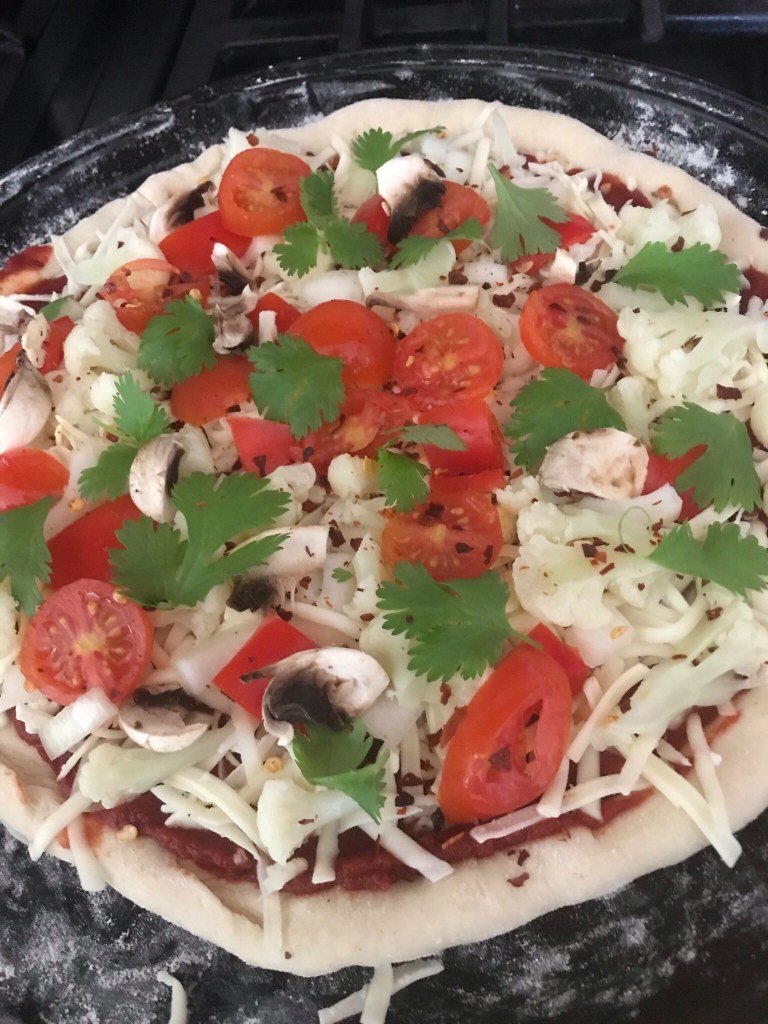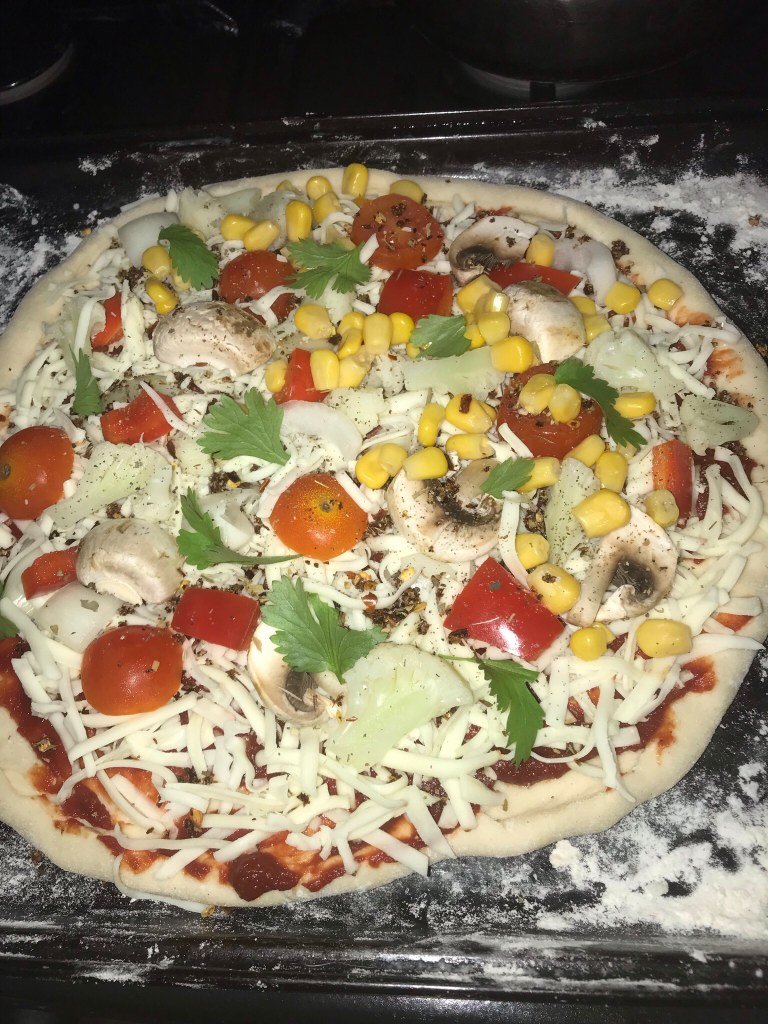 Looks pretty good right?
We topped the veggie ones with - cauliflower, onions, tomatoes , peppers, vegan cheese and coriander. Both with tomato base.
My sister topped the meat ones with - Onions, chicken, ham, cheese, pesto, sweetcorn (to my disgust) and tomatoes. She made one with a tomato base and one with a bbq base.
The vegan cheese didn't melt very well but it was still delicious.
Makes a big difference to make a fresh pizza. The rest of the family really appreciated the pizzas when they got home and Mum loved the bbq base pizza. Which i wasn't surprised about haha.
Thank you for reading.
Have a great day :)
---
---