Foo Fighter cover band, Cancun Mexico.

After coming to Mexico from Ireland, I never thought I would step foot in an Irish pub again. I was wrong.
Some friends invited me out to go and watch a Foo Fighters cover band in Cancun. I usually don't like cover acts but I thought I would give them a chance, I mean why not and if they weren't that good, still a night out right?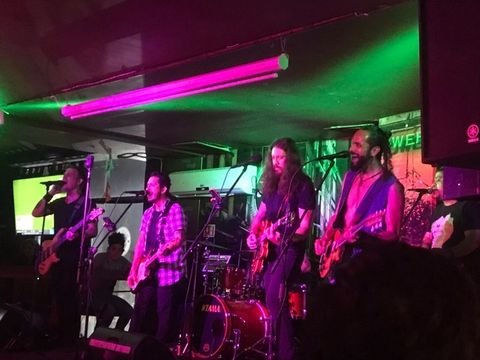 I actually didn't know much about the Foo Fighters until I met @misslasvegas. A few years back we went to one of their concerts in Belfast, Northern Ireland. I only knew a few of their more famous songs from her playing them in the car, my favourite being The Sky Is A Neighbourhood, but I love concerts and she assured me it would be GREAT, and it sure was!! They were awesome, one of the best concerts I've been to.
So having gone to the real thing, I didn't expect much from the cover band. We headed off to Cancun at around 9pm, when we arrived I expected it to be in some sort of rock pub or something, but no, an Irish pub of all places. I guess I was wrong about not going to an Irish pub while I'm here haha. The food was a lot better in the pub here though.
To my surprise the band was actually really good!, and the lead guy looked a bit like Dave. Of course not as good as the Foo Fighters. There were loads of big Foo Fighter fans jumping around and rocking out to the songs and I actually knew quite a few songs, but I was a bit more reserved and just enjoyed the music sitting at the table having a few drinks. It was great to see the more wild ones going crazy though.
It was a great night !!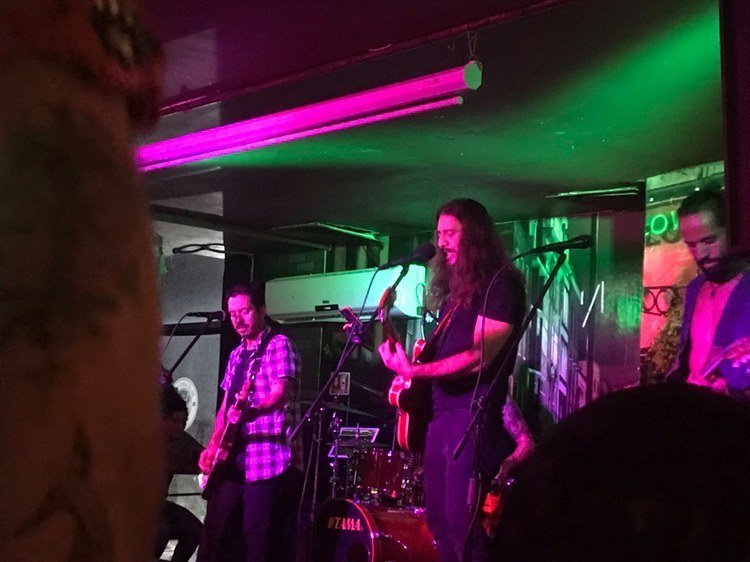 Photos are mine
Thanks for reading :)
---
---