Taking some time to myself to reflect.

We all need some time to ourselves and to reflect on the different things that may be happening in our lives. Lately I've been pretty stressed out with some stuff going on in my life.
There's a lot of: "Am I doing the right thing?" or "Will that be the right decision?" Trying to figure different things out and I really felt this stress was taking a toll on my mental health.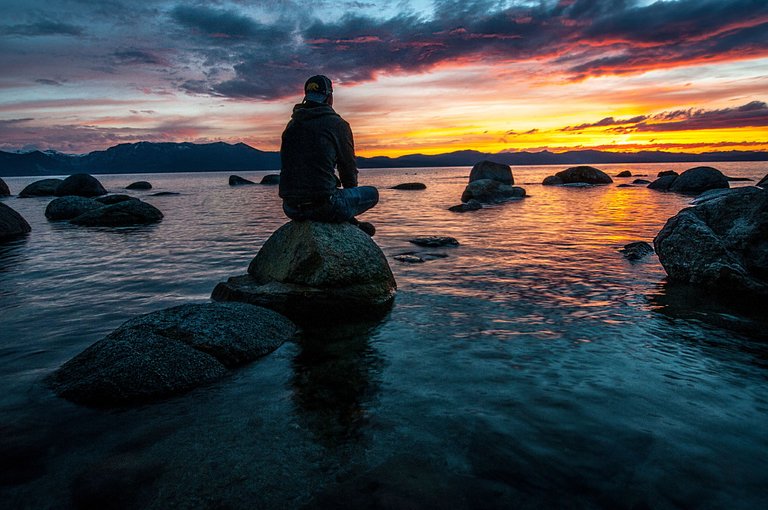 Photo by Keegan Houser: https://www.pexels.com/photo/person-sitting-on-rock-on-body-of-water-1478685/
I didn't feel like going out or even leaving my room, I didn't want to talk to people or do anything really. I just felt like sinking into a black hole and disappearing for a while. To not have any responsibility, to not have to make any decision or to even think about anything really.
I know this isn't something I can do. I have to keep getting up in the morning, do my daily tasks, try and think positive and try and figure things out. To not let my negative thoughts take over my mind.
In my previous posts I've talked about the power of our thoughts and how only we can change our lives. You know, positive thinking and manifestation, and all that stuff. I think about all this stuff and try to incorporate it into my life, but I'm only starting out with it and trying to change my mindset. It's not always easy, it's a process. It doesn't just happen overnight, it's something we must keep working at.
I Live with people always around me and sometimes it's hard to just get a little me time. We need that time to just breathe and have a moment to reflect on the different things that are happening.
Even though I didn't really feel like going out I made myself go and have a me day to try and clear my head. I went into the centre of town and wondered what I would do. I'm so used to being with other people that it felt a bit weird on my own. I was feeling pretty hungry (when am I not haha) so I first went to get some lunch.
I've had an obsession with a falafel pita bread from a place in Playa Del Carmen called Eat Bar, I had previously gone to eat there with the family and it was delicious so I decided that's where I would go.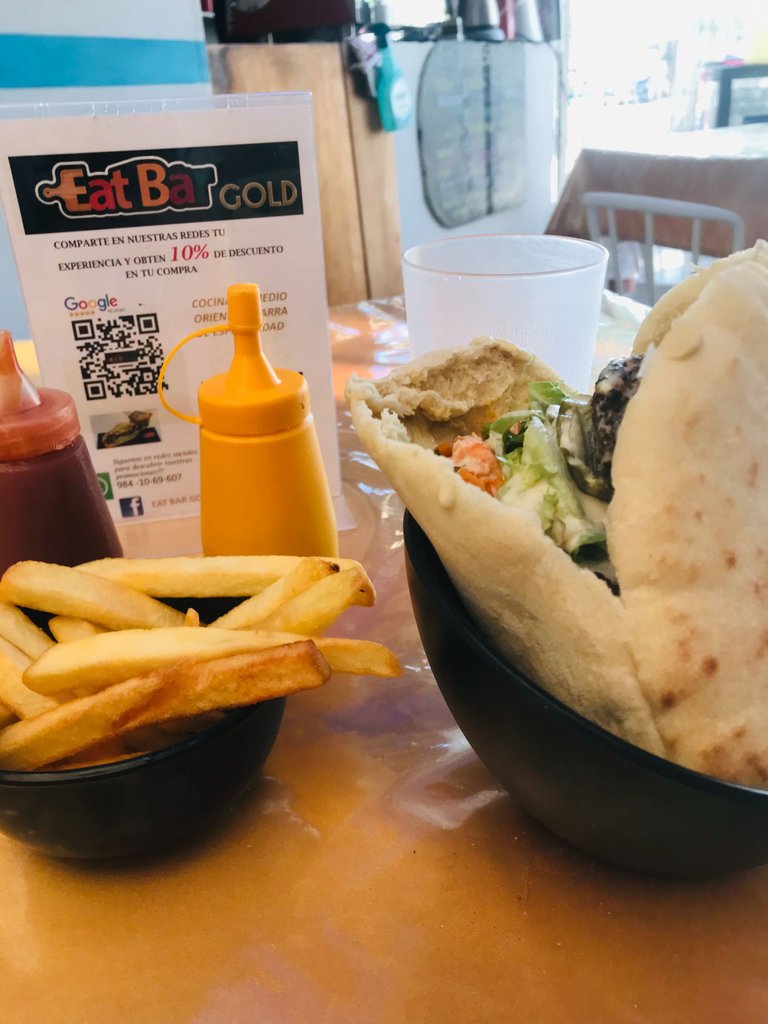 I got a falafel pita bread with fries and lemonade for only 120 pesos, and once again so delicious! At that time it was really quiet and I was the only one there. It was actually so peaceful and I really enjoyed just sitting there appreciating the beautiful weather and reflecting on the previous days and thoughts that felt so scrambled in my brain.
For the first time in a few days I felt a bit lighter. Of course good food always makes my mood better anyway. I then left the restaurant and headed to the beach, the beach is one of my favourite places to go to just chill and have some time to reflect.
As it's not the season for beach swimming here in Playa because of all the seaweed, the beach was actually pretty quiet unlike previous times when it was packed with people. Perfect for the kind of day I was trying to have, other than the smell of the seaweed. That wasn't the most pleasant thing.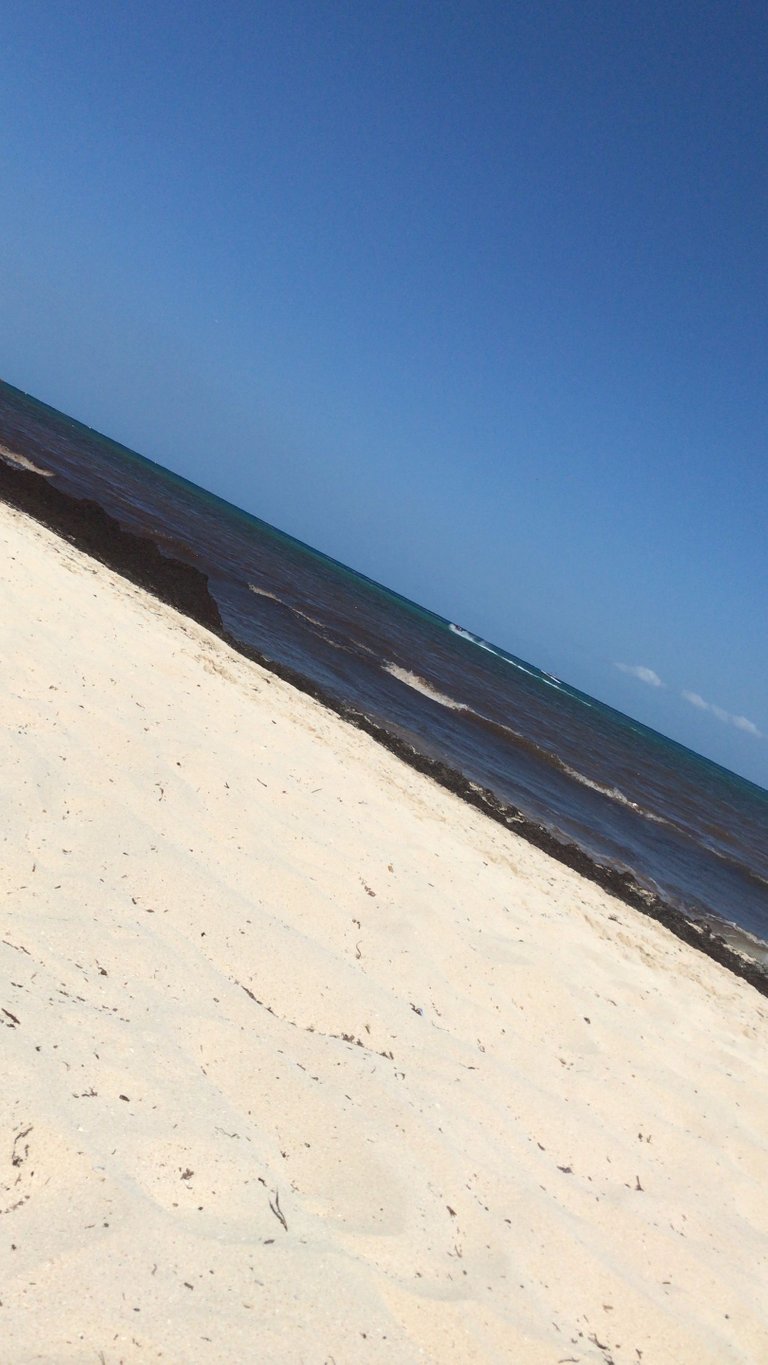 It was a beautiful sunny day, like most here in Mexico so I laid on the sand and took in the peaceful sounds of the ocean and just chilled out.
I laid there for a few hours and honestly could have fallen asleep. It was so peaceful! But I didn't want to wake up looking like a tomato.
Taking this time to myself really helped to clear my mind a little bit and not be so focused on the negatives and the stressful situations.
I definitely have to do things like this more often and remember to have some me time, I think it's something a lot of us forget to do when we get caught up in our lives.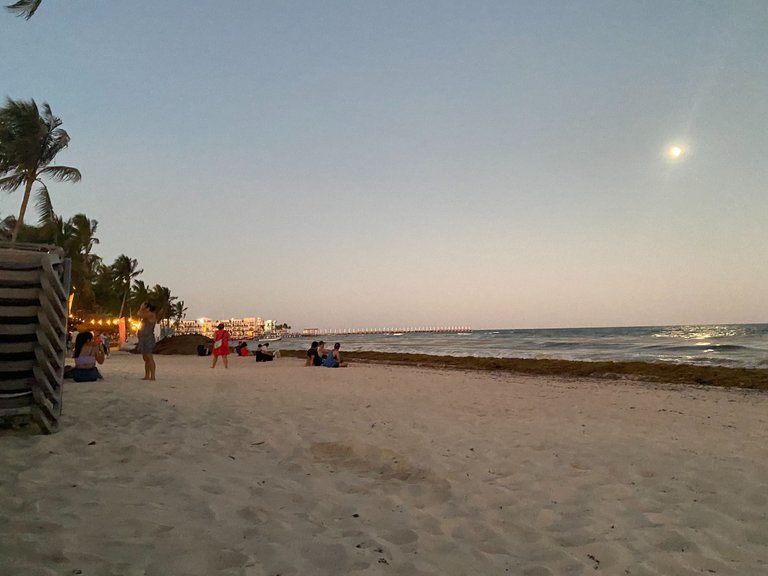 Where do you like to go to clear your mind?
Thanks for reading :)
Last 3 photos are mine.
Until next time ......
---
---