Behold the Power of Dragons! Splinterlands SHARE YOUR BATTLE Weekly Challenge!
Hello splinterlanders and hope you'll enjoy reading through my blog post! With the start of Chaos legion presle I'm excited to see the new cards that will be introduced to the game.
This weeks challenge is DRAGON and I've come with the perfect battle highlighting their strenght in battles: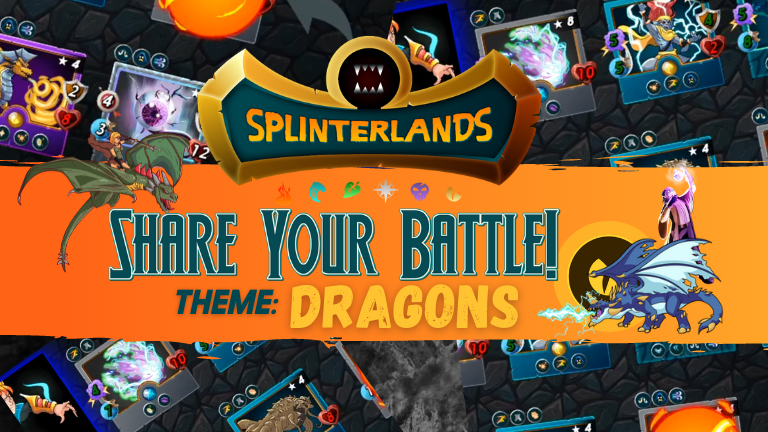 ---
Lineup and strategy
Match details
27 Mana Cap
Rules: Stampede
Active: Only Earth and Dragon
---
Opponent history

Enemy mainly plays his favourite pick: Mylor Crowling in 4 of his last 5 battles. Moreover, this is a level 2 Mylor and his other cards are leveled up too! and with only Dragon and Earth available I'm in a tight spot for sure.
But Never Surrender

---
Summoner
Kretch Tallevor
!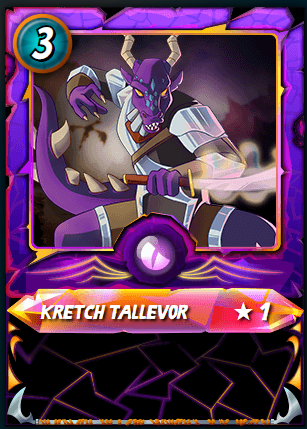 Obviously my choice will be dragons if I want to have a chance versus Mylor and it allows me to play Djinn Chwaya
---
First Position
Djinn Chwala
!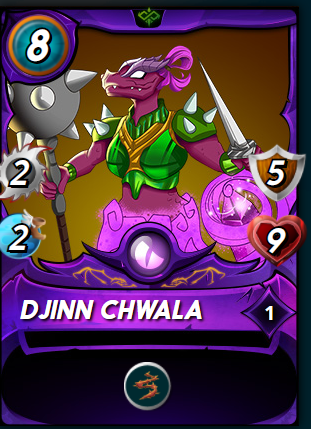 The Badass and Carry of this game:
Beefy 5 Armor to sustain Thorns damage
Juicy 9 Health making it a great tank even against Magic
Thorns giving them a taste of their own medecine!
A total of 4 damage (2 melee + 2 from Thorns) per round
---
Second Position
Naga Assasin
!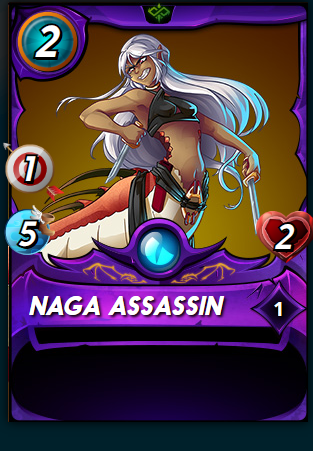 Decent monster for only 2 mana:
The highest 5 speed
1 ranged damage doesn't get affected by thorns
Weak if enemy tank has shield
---
Third Position
Spirit Druid Grog
!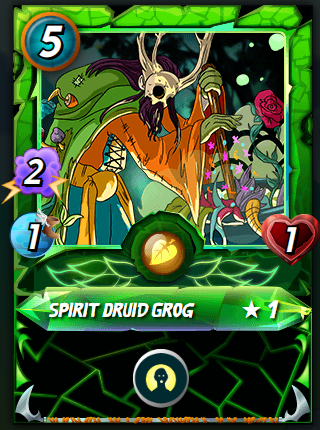 Any magic damage can be nullified by Unicorn + Mushroom Seer
So besides his 2 magic damage, it got Resurrect: if a monster is resurrected, it comes back with 1 Health but keeps his original Armor!
I'm hoping it can revive Djinn Chwala so it keeps tanking and get to use Thorns for much longer.
---
Fourth Position
Child of the Forest
!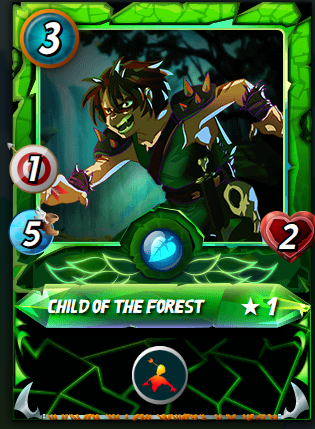 Almost the same stats as Naga Assasin: High speed + melee damage.
Snipe is great, if not crucial. If I want to beat Mylor, I must get rid of mushroom Seer and Wooden Nymph before they melt my tank in a couple of rounds.
---
Fifth Position
Mantoid
!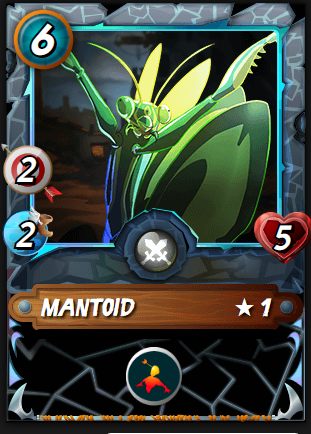 )
Again a ranged monster with enough damage and snipe abilities will hurt the backline!
Decent health against sneak attackers
---
---
The Battle
Here is the link to watch the battle: Enjoy!
https://splinterlands.com/?p=battle&id=sl_970e94ebb7dda69db2e291ca1ee2101a
Round 1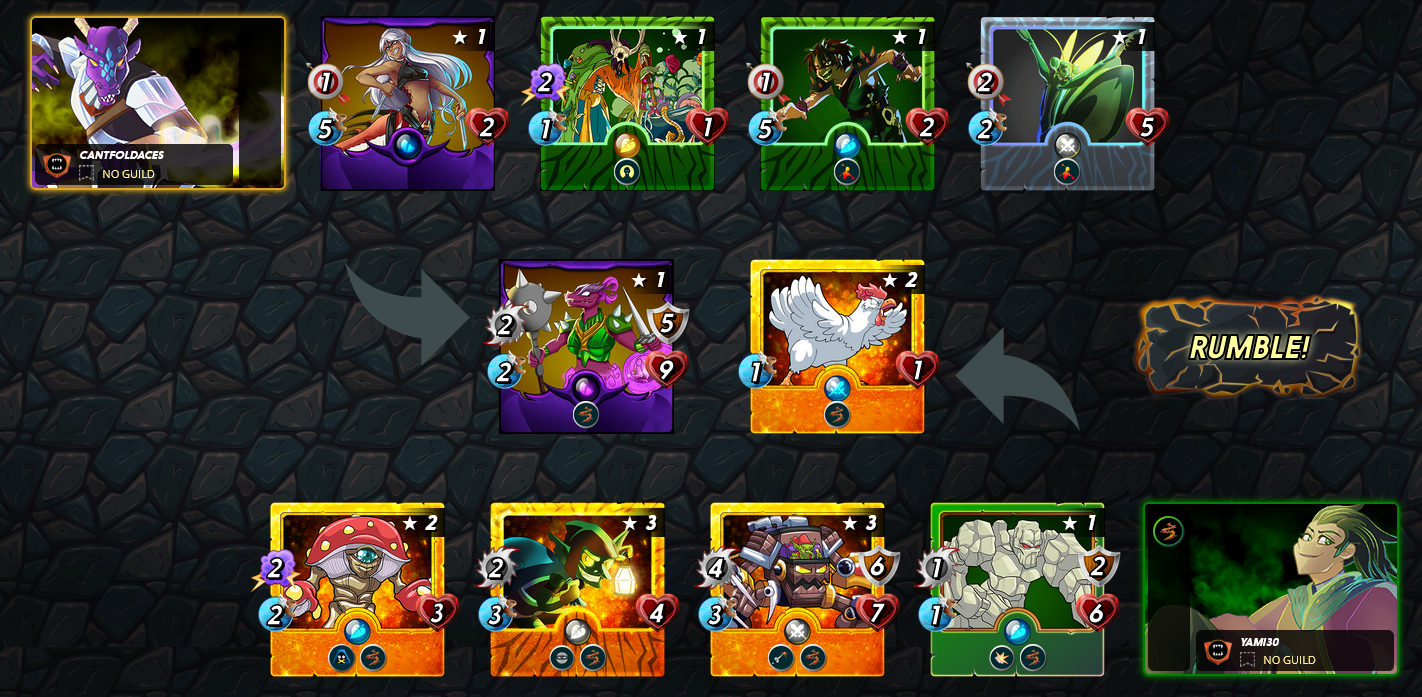 Every monster is at least level 2 or higher, my eyes hurts because of how many gold cards he got but that doesn't stop me from watching with excitement! Luckily there is NO unicorn nor Wooden Nymph so maybe I believe in tiny chance of victory.. RUMBLE!
Round 2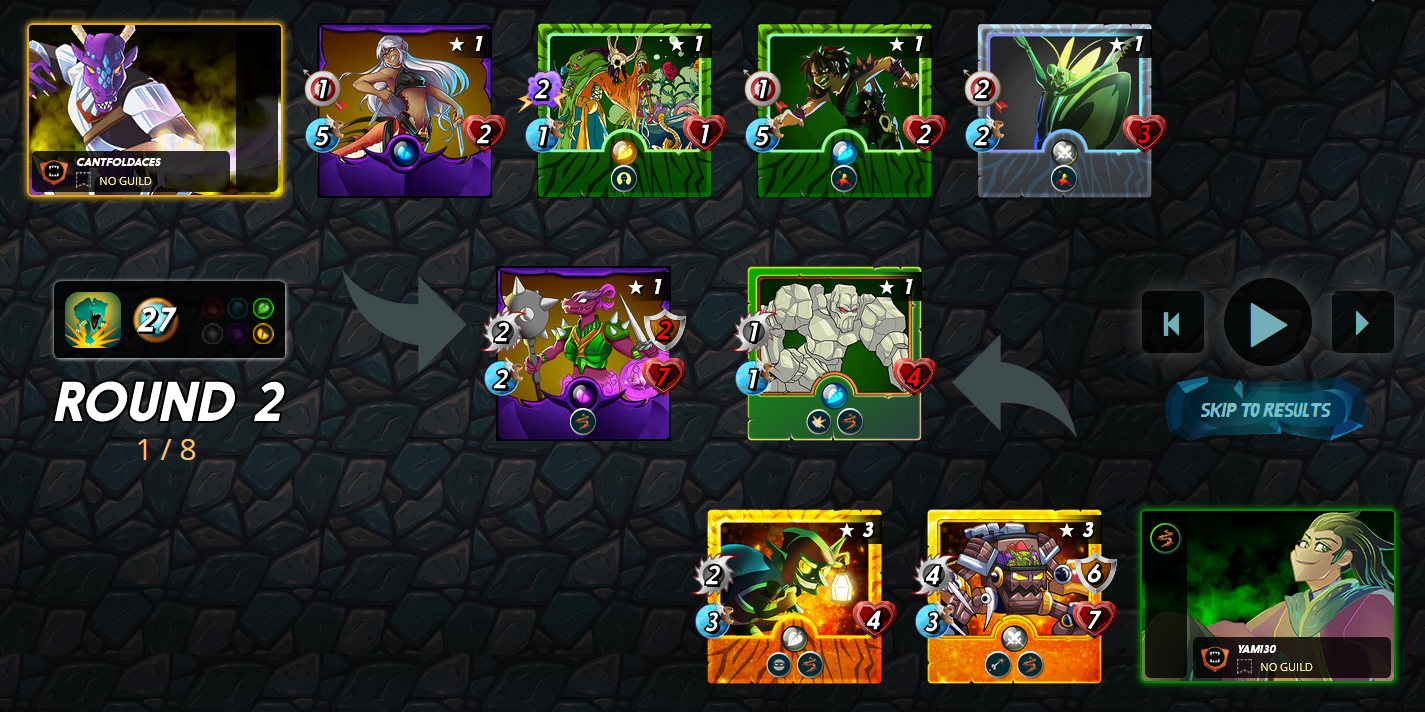 I guess things are getting better than expected! At least my snipe strategy worked so well!

Chiken + Mushroom OUT

Too early to celebrate, the Battle is not Over!
Round 3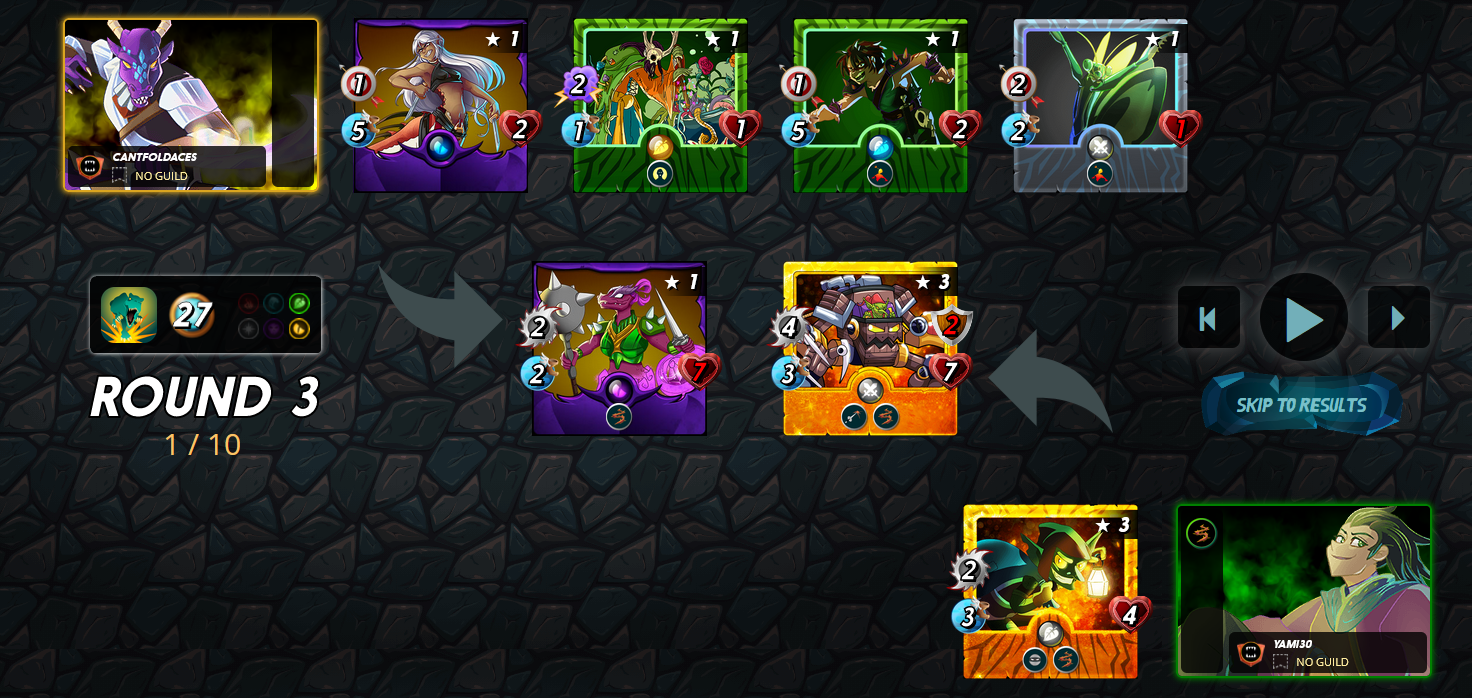 Honestly I'm so happy I've chosen Spirit Druid, the magic damage came in handy against the Shielded Stone Golem without Djinn suffering too much from Thorns!

Stone Golem OUT
Round 4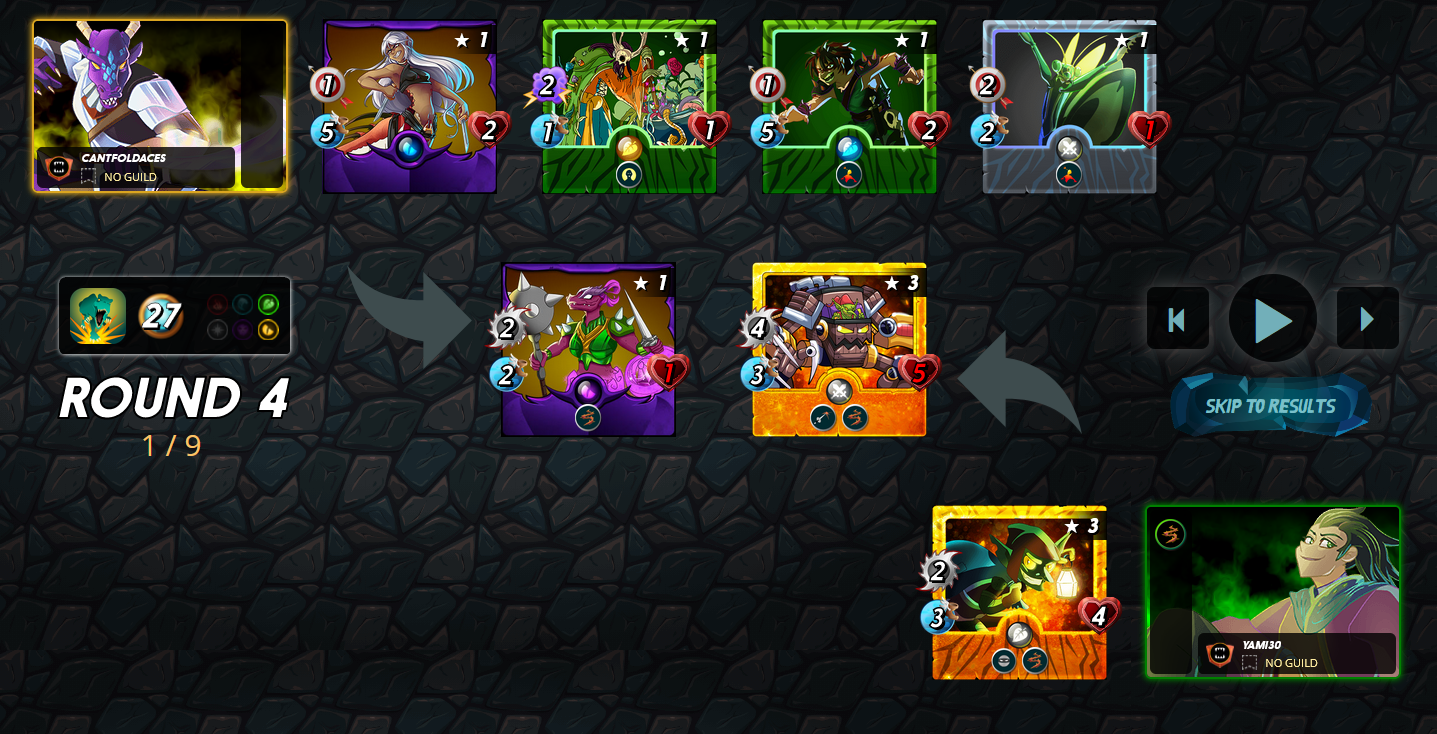 Remember when I said I'm happy that I chosen the Druid? Forget it!
Mantoid died first to Goblin thief and it got resurrected instead ... I was like: YAMEROOO (Stop in japanese, yeh I read a lot of manga)
Well, only 2 left! Let's GOO
Battle Result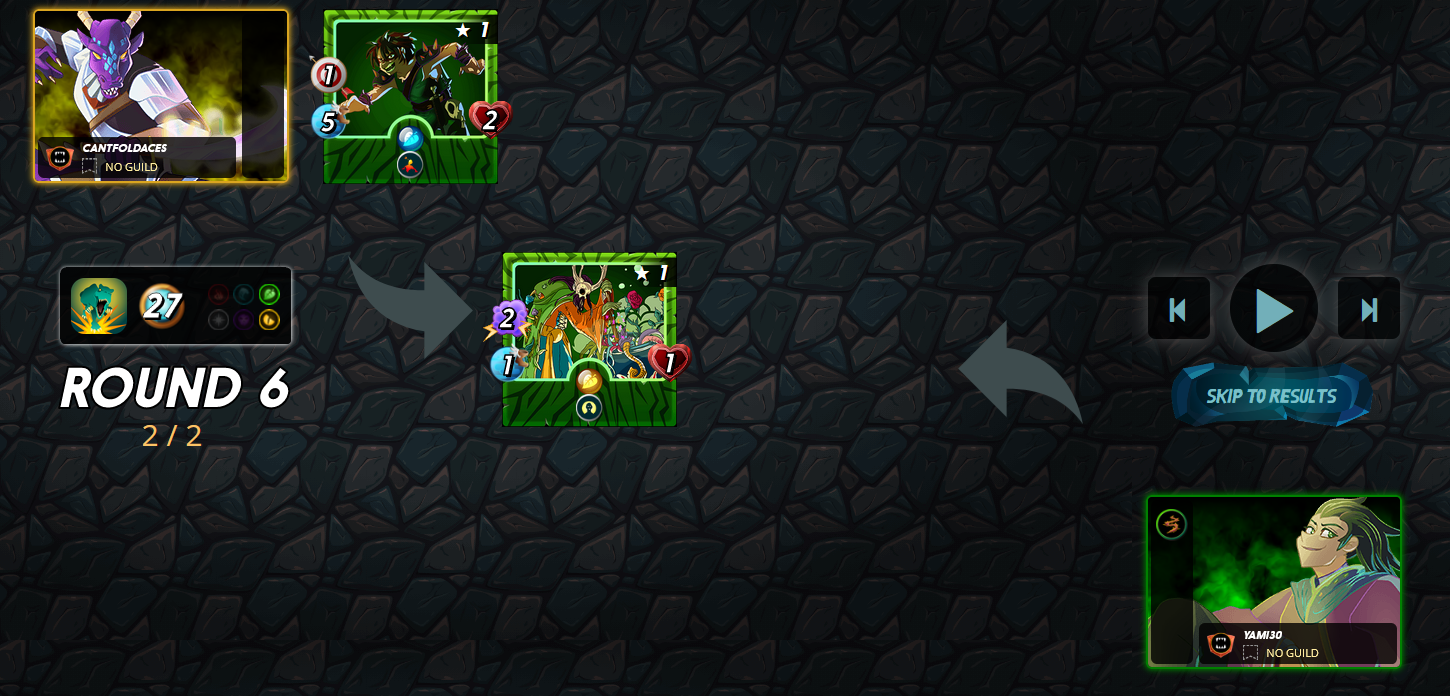 That was a close, fun and exciting battle for me, Goblin Mech almost took out my entire team but finally sealed the Victory with only Child of the Forest and Druid surviving!
I did read many guides insisting on the synergy is more important than individual strong cards and that's the beauty of this game. As you noticed I've been level 2 and 3 cards with only level 1 cards.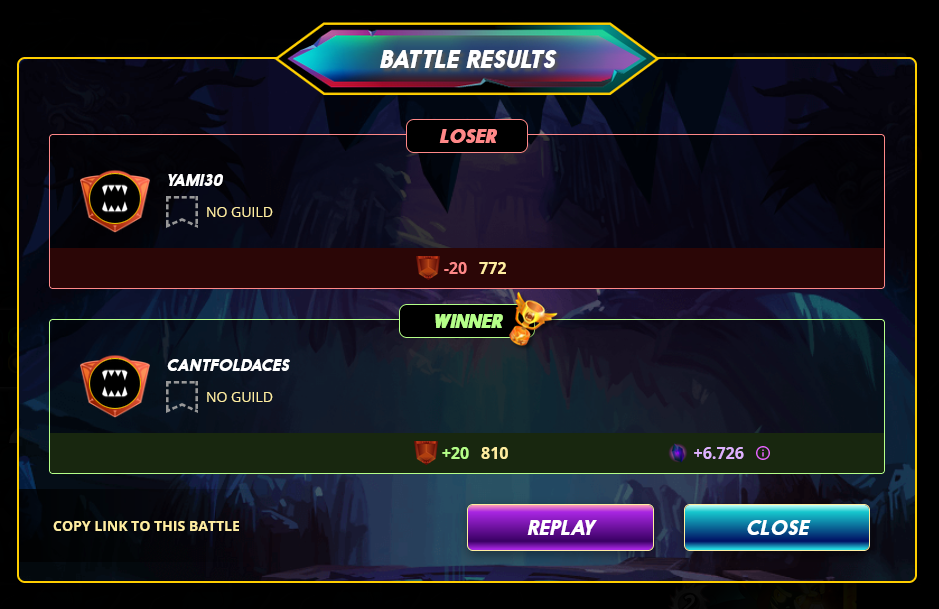 Gimmie That juicy 6.7 DEC
---
IF you haven't joined splinterlands yet. Feel free to use this Link
---
---