Forget about ETH and BSC, Hive provides the best Diesel Pools featuring ONE/SPT/PIZZA/SWAP.HIVE/BXT
Being almost 3 months since I joined hive and I'm still learning about new stuffs which in insane and hsows how vast and rich this ecosystem is!
Earlier this year, I've been in different farms on binance smart chain, a decent one CakeSwap and many degen ones, so we got 2 choices:
Get into a good project but benefit from low APR (20-50%)
Get early into degen farms, farm the native token, dump asap and move forward.
This is NOT healthy for the DEFI ecosystem but it is what it is
However, I've never expect to encounter diesel pools on the Hive blockchain, what's more with great APR and solid pojects!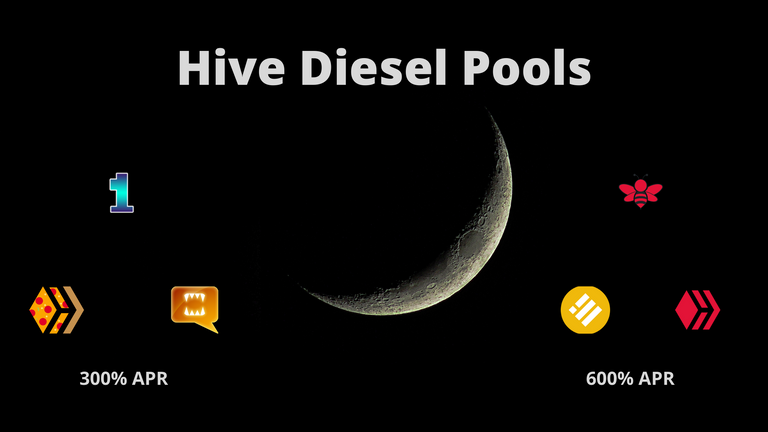 SWAP.HIVE:ONEUP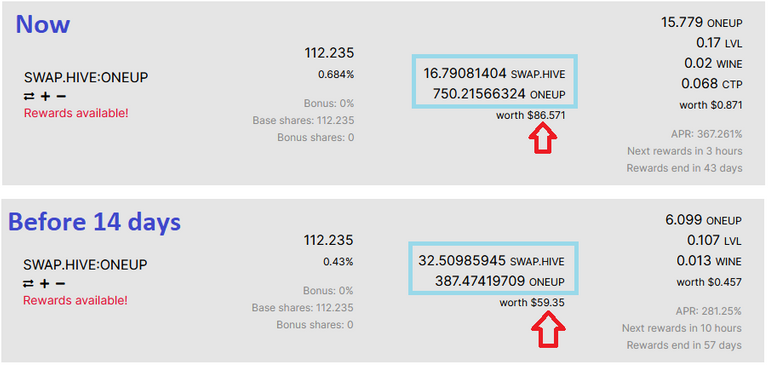 This is impermanent loss: I've got less Hive and more ONEUP due to the recent rise in Hive price and People are selling ONEUP for Hive.
So why I'm not bothered by the IP:
Believing in 1UP project, still at an early stage! @flauwy and his team are doing a great job so far and much more is expected to happen. check out Chifibots for instance.
ONEUP is priced in Hive, if Hive goes up, ONEUP goes up in $ value, as you can see my pair increased by $26.
Increased APR, from 280% to 367%, due to the increase of Liquidity value as well as the rewards value.
I've never witnessed a farm on BSC/ETH that sustained 300% APR for 14 days while it's liquidity and rewards value are going up!
ONEUP:SPT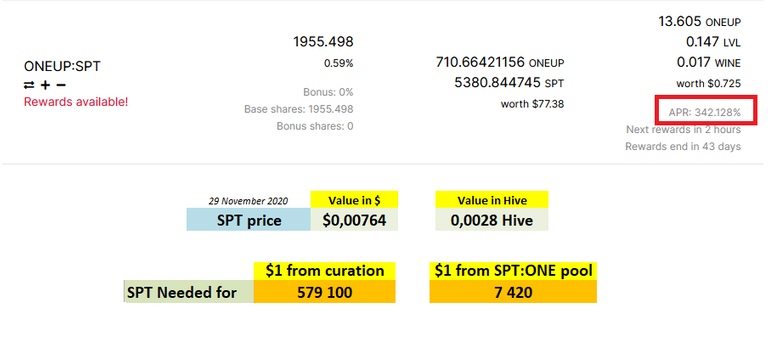 We can't ask more from a 340% APR for a pair with both solid project.
SPT price is relatively the same in $ value but dropped in hive value.
As you can see, it's more profitable to pool SPT instead of staking them: I'm pooling all my SPT while putting 50% of my ONEUP in the pool.
Keep in mind that ONE:SPT pool is NOT counted toward the SPS airdrop.
BXT farms
Some infos about BXT:
Shares 50% of beeswap fees from the HIVE/SWAP.HIVE convertion fess to BXT stakers
BXT is rewarded for providing liquidity in some pools: highest APR at 1000%
@chronocrypto post is worth the read!
I've got into this pair:

Almost no risk of impermanent loss (HBD can fluctuate between $1-$0.95)
You got a STABLE COIN pair with 440% APR:

It won't last more than 12 hours if it was on BSC/ETH
Valuable BXT rewards can be staked to earn Hive

Keep in mind that such APR won't stay for long since the BXT distribution will decrease weekly
PIZZA Pools
SWAP.HIVE:PIZZA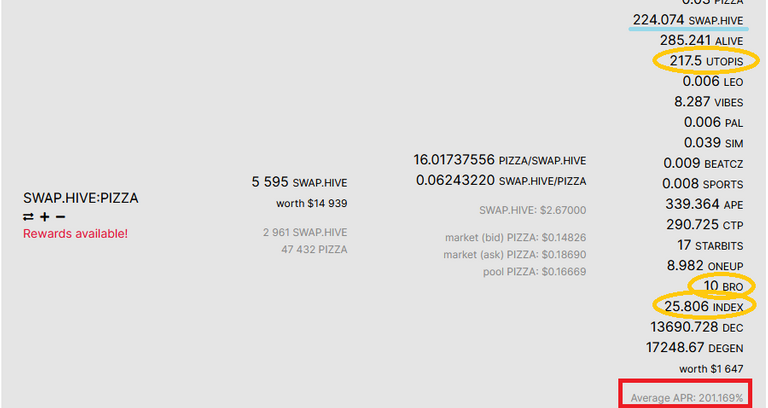 When we say Pizza, we say a solid and amazing community evolving continuously and always coming out with something new. Check out @hive.pizza for me info!
Pizza price is at $0.16, a discount from its earlier price at $0.26
SWAP.HIVE:PIZZA is great on its way with 200% APR and multiple rewards:
SWAP.HIVE can be used to auto-compound
APE, DEC, CTP are well know tokens
UTOPIS, BRP, INDEX are passive income tokens, you earn rewards from your rewards!
PIZZA:ONEUP

The highest APR for PIZZA pools with 350% and great rewards:
ONEUP and PIZZA can be used to autocompound
Highest SWAP.HIVE rewards among all diesel pools!
I do believe that these farms are among the best in the diesel pool and the entire crypto DEFI (how bold of me). My only regret is I wish I had more Hive to get in as many pools as possible.
---
---