Updates on my Quest: 1k 1UP reached! / NFT Studios new game? / PGM with another collab / Another income stream from UTOPIS
Hello Hive community and welcome to another update from my jouney in this amazing ecosystem. First I'm grateful for everyone who took the time to read through my blog posts and upvotes/interact in the comments. That gives me the motivation to keep providing decent and better contents! Without further ado, let's get going!
Reaching 1K 1UP Milestone

Image Source from 1UP discord and edited by @cantfoldaces
There is no better time to write about gaming, and 1UP being the perfect front end to do so!
Let's sum up how many 1UP I've earned:

I'm getting 650 1UP staked plus 107 1UP liquid keeping it to provide liquidity for 1UP:SPT pair later
SWAP.HIVE:ONEUP is without a doubt the perfect pool among the diesel pools. Both Hive and 1UP value going up as well as a juicy 281% APR
Started staking on 03/11 and assuming I'm receiving an average of 6.5 1UP daily

6.5 1UP x 13 days = 84.5 1UP as passive income
Total 1UP holding: 107 (liquid) + 650 (staked) + 387 (pool) = 1144 1UP
Next Goal should be 2.5k or maybe push up to 5k at the end of the year!
Don't forget to keep an eye on the various contests run by @dynamicrypto and be active in comments for a chance to get curated by @engage1up.
NFTstudios new game?
In case you've missed @nftstudios 100 ONEUP Token Giveaway I feel bad for you. @flauwy didn't just create 1up.zone front end but he's also behind the ongoing creating of a new card trading game Chifibot, thus will give massive value for us 1up token Hodlers and an additional reason to push for my 5000 1UP target!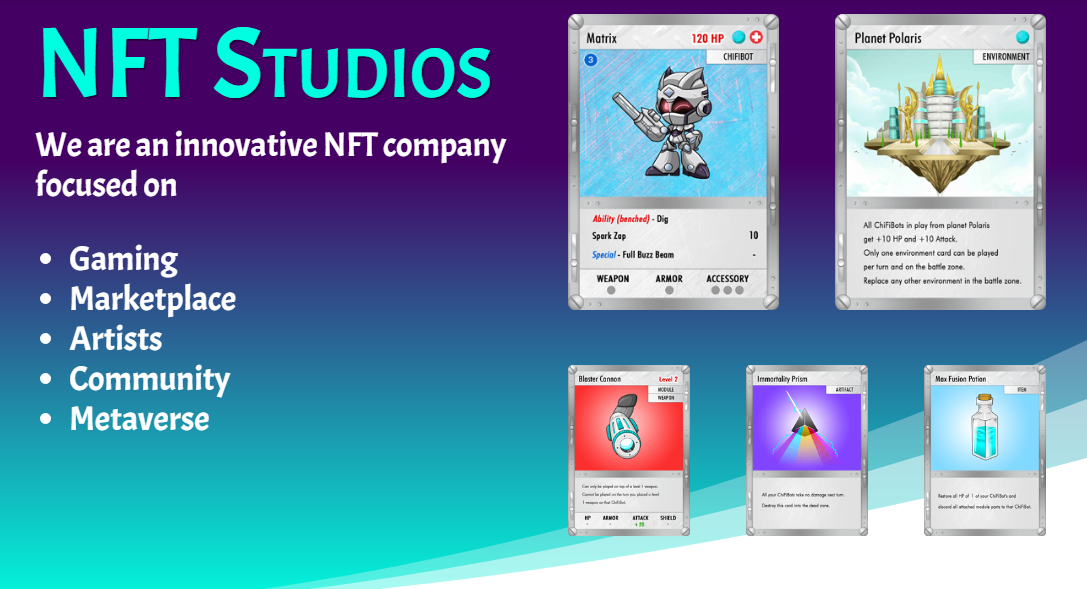 Image source
Check out both these posts for a better description of this upcoming NFT game:
https://ecency.com/hive-102223/@weesleytv/nft-studios-token-giveaway-chifibots-new-nft-game
https://www.1up.zone/@uyobong/hook-up-with-nftstudios-to-maximize-your-oneup-holdings-and-info-on-blockchain-gamingearnings from @uyobong
Maybe if we are late for splinterlands, we can catch up with Chifibot!
PGM with another collab
@zottone444 is doing a massive work, after his collaboration with UTOPIS and CCH, another deal was concluded with @youarealive project.


Image source
Alive is not related to gaming but more focused around personal lifestyle and financial goals by using the #alive tag, with an active and great community!
Alive Stakeholders will get a share of 5 PGM daily depending on the owned ALIVE stake.
More exposure for the PGM project thus an increase to its value!
Don't forget to use the #PGM tag in your gaming contents for a chance to get noticed by PGM curators:
@Zottone444 is a 1UP curator so a juicy 1UP upvote!
Getting boosted by ! PGMBOOST command and can earn up to 5 PGM.
And more:
Another income stream for UTOPIS
Holding UTOPIS grants you weekly dividents in Hive and H.E tokens including APE, SIM, PGM and CENT and staking it gives 10% more rewards.
@chronocrypto found another way for us to earn more UTOPIS:
Got spare HP, delegate it to @utopis
You get paid UTOPIS tokens weekly before the snapshot
Paid UTOPIS are included in the current week dividents drop.
Paid UTOPIS are bought from the market: sort of buyback + NO inflation => increase in value!

Currently there are 25k HP delegated to Utopis account, we'll see how much UTOPIS are distributed to these deleagtors this week:


---
If there are some other of passive income projects/new ones please let me know and I'll gladly look for them! Have a nice day!
---
---