[ENG//ESP] let me tell you a love story....... déjame contarte una historia de amor .......
Hello hiveians
This is a work of fiction. Names, characters, business, events and incidents are the products of the author's imagination. Any resemblance to actual persons, living or dead, or actual events is purely coincidental.
When I met Sarah, I was in my last part in College of Education, Oro, Kwara State. Normally, after school hours, I always visit Woro Joint to release the stress of the day with two bottles 🍻 of beer and one plate of meat 🍲 .
Dont mind me, #450 caters for my daily dose of enjoyment. 😑😑
I was a lone ranger in the school, no Gf, no gang as I built myself like an institution.
All my classmate and even the school management knows that dia is one man mopol 👨🏾‍✈️ called Ajisafe.
I don't want to lose my thought on Sarah!
I was on my way to Woro Joint, Wednesday evening when I met her, she was on her way to church, for the first time, I seek lady attention on the street.
Hello! I am Ajisafe, I am in the Dentist department. I will love to have your number.
She smiled, she said, "I don't have phone. Add me on Facebook Dami LO"
Esta es una obra de ficción. Nombres, personajes, negocios, eventos e incidentes son producto de la imaginación del autor. Cualquier parecido con personas reales, vivas o muertas, o hechos reales es pura coincidencia.
Cuando conocí a Sarah, estaba en mi última parte en la Facultad de Educación, Oro, Kwara State. Normalmente, después del horario escolar, siempre visito Woro Joint para liberar el estrés del día con dos botellas 🍻 de cerveza y un plato de carne 🍲.
No me hagas caso, el # 450 satisface mi dosis diaria de disfrute. 😑😑
Era un guardabosques solitario en la escuela, sin novia, sin pandilla, ya que me construí como una institución.
Todo mi compañero e incluso la dirección de la escuela saben que dia es un mopol 👨🏾‍✈️ llamado Ajisafe.
¡No quiero perder mi pensamiento sobre Sarah!
Iba de camino a Woro Joint, el miércoles por la noche cuando la conocí, estaba de camino a la iglesia, por primera vez, busco la atención de una dama en la calle.
¡Hola! Soy Ajisafe, estoy en el departamento de Odontología. Me encantará tener tu número.
Ella sonrió, dijo: "No tengo teléfono. Agrégame en Facebook Dami LO"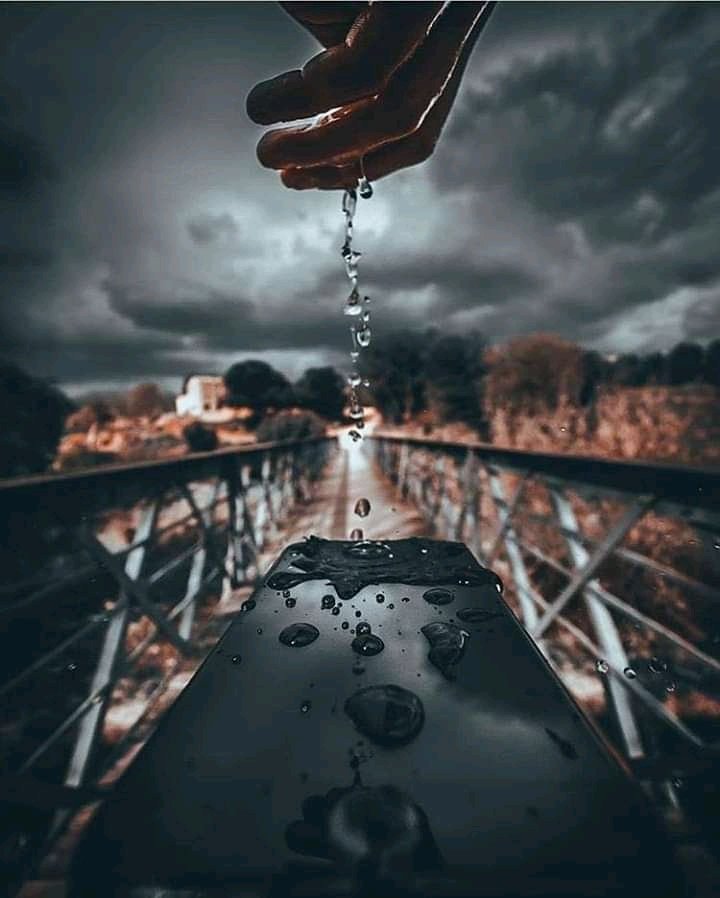 Thereafter, I was very happy that she gave me attention. I proceeded to the Woro Joint. I could not concentrate on my booze 🍻, her beauty made me lose concentration on my plate of meat 🍲.
Love has never done me that way before.
I quickly brought out my phone and added her on Facebook.
Around 11:35PM, I left my daily enjoyment centre for my house 🏠
When I got home, I tried charging my phone when I saw a pop-up notification of Facebook, that Dami Lo has accepted my request, I smiled, punted, then changed the course of the night to 'Chatting💬'.
I removed my trousers and left my top.
I started chatting with her.
We fixed a date to the weekend.
I wore my best cloth to an entry close to the campus on the appointed date.
❤️❣️❤️💓❣️
Love was in the air 💨
When I met Sarah that day, she look so beautiful, when I tried talking to her I knew something was wrong, she did not open 👐 to me.
So I told her my intention and assuring her that I want to marry her. ❣️❤️❤️💓❣️
She told me "I am tired 😩 of these stories and promises coz it is Lori Iro."
She said everyone she ever loves, used and abuse her. Then I told her, that I cross my heart 💘.
A partir de entonces, me alegré mucho de que me prestara atención. Me dirigí al Woro Joint. No podía concentrarme en mi bebida 🍻, su belleza me hizo perder la concentración en mi plato de carne 🍲.
El amor nunca me había hecho de esa manera antes.
Rápidamente saqué mi teléfono y la agregué a Facebook.
Alrededor de las 11:35 p.m., dejé mi centro de disfrute diario para ir a mi casa 🏠
Cuando llegué a casa, intenté cargar mi teléfono cuando vi una notificación emergente de Facebook, que Dami Lo había aceptado mi solicitud, sonreí, pateé y luego cambié el curso de la noche a 'Charlando'.
Me quité los pantalones y dejé mi camiseta.
Empecé a charlar con ella.
Fijamos una fecha para el fin de semana.
Llevé mi mejor ropa a una entrada cercana al campus en la fecha señalada.
❤️❣️❤️💓❣️
El amor estaba en el aire 💨
Cuando conocí a Sarah ese día, se veía tan hermosa, cuando traté de hablar con ella supe que algo andaba mal, ella no se abrió a mí.
Entonces le dije mi intención y le aseguré que quería casarme con ella. ❣️❤️❤️💓❣️
Ella me dijo "Estoy cansada 😩 de estas historias y promete porque es Lori Iro".
Ella dijo que todos los que ama, la usaban y la abusan. Entonces le dije, que me crucé el corazón 💘.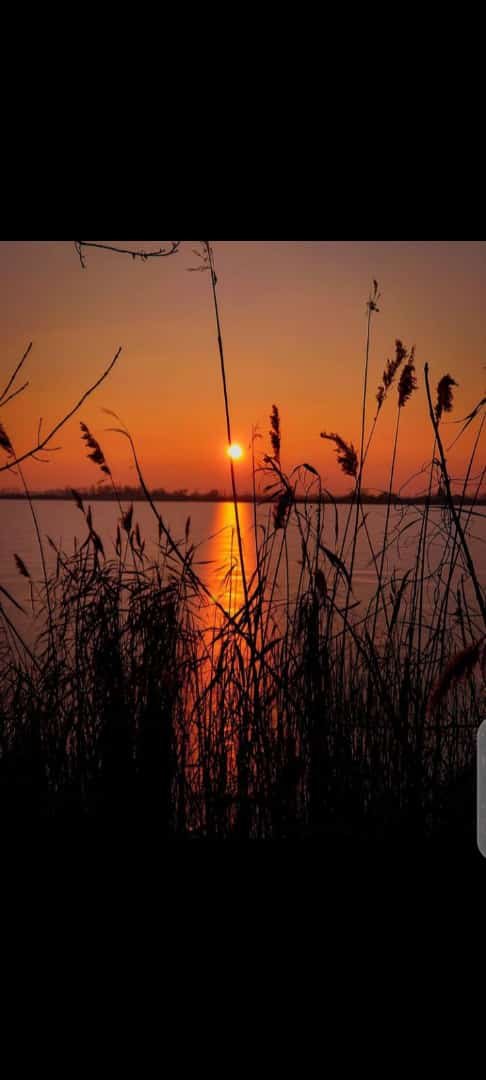 Reluctantly, she said Yes!
It was as though I won a ballot. And I could see she was elated.
We kissed 😘 as a sign of seal of the deal.
We started out! Then I made up my mind that she will be my all and end.
💓❤️❣️
We dated for three years, and was preparing for the wedding when a friend came visiting to my House in Ogun State in Yewa South local government area.
That my friend is from UK but came home for Christmas.
He took a flight 🛫 from Ilorin to Lagos and hired a car to my house in Ogun state.
At night, we gist and I was advising him that we need to get serious about life now as age is no longer on our side. We need to marry.
🥰
He told me that I should come off it. "When I was in Ilorin, I lodge in an hotel for two weeks, dia is this girl, called "Undy". She gave it to me and my friend back to back.
I interrupted the gist, I said, " Demola, stop ✋ carrying all these useless girls, plz get serious." 🤔🤔😔
He said, "Ajisafe, the level the girl give me and Qudri for hotel room, mad 😡. I even do a video of us giving it to her. Shey make I show you?
Reluctantly, I said Yes!
He opened the safe lock 🔑 on his phone and handed over the phone to me. 🔞
It was my Sarah that my friend and his friend caged or camp for two weeks in hotel.
My pressure raised.
I was feeling headache with fever.
I tried to stomach it but it was too obvious that something was wrong with me.
I inquired from my friend.
Shey this girl just started this kind of service or what 😦
He responded scornfully.
"Ajisafe are u whinning me? The girl deals with guys from abroad and Yahoo Yahoo. She is good and her pussy is tight but she be community pussy but trust me, you will like her if u see her.
💔💔💔💔💔💔💔💔💔💔💔💔💔💔💔
I pleaded with my friend if he can give me the video, he said yes. Then he sent it to me on WhatsApp.
Guys, Ajisafe has sent me the videos, I Dont know if I should leak the video or I should not.
♈♈♈♈♈♈
The End.
Hope you find it interesting
Thanks for viewing my post do have a wonderful day ahead
De mala gana, ella dijo ¡Sí!
Fue como si hubiera ganado una boleta. Y pude ver que estaba eufórica.
Nos besamos 😘 como señal del sello del trato.
¡Empezamos! Entonces decidí que ella sería mi todo y mi fin.
💓❤️❣️
Salimos durante tres años y nos estábamos preparando para la boda cuando un amigo vino de visita a mi casa en el estado de Ogun en el área del gobierno local de Yewa South.
Que mi amigo es del Reino Unido pero vino a casa por Navidad.
Tomó un vuelo 🛫 de Ilorin a Lagos y alquiló un automóvil hasta mi casa en el estado de Ogun.
Por la noche, pensamos y yo le advertí que debemos tomarnos en serio la vida ahora que la edad ya no está de nuestro lado. Necesitamos casarnos.
🥰
Me dijo que debería dejarlo. "Cuando estuve en Ilorin, me alojé en un hotel durante dos semanas, dia es esta chica, llamada" Undy ". Nos lo dio a mí ya mi amiga espalda con espalda.
Interrumpí la esencia y dije: "Demola, deja de cargar con todas estas chicas inútiles, ponte serio". 🤔🤔😔
Dijo: "Ajisafe, el nivel que la chica nos da a mí ya Qudri para la habitación del hotel, loco". Incluso hago un video de nosotros dándoselo a ella. ¿Quiere que te lo muestre?
De mala gana, dije que sí.
Abrió la cerradura de la caja fuerte 🔑 en su teléfono y me entregó el teléfono. 🔞
Fue mi Sarah a la que mi amigo y su amigo enjaularon o acamparon durante dos semanas en un hotel.
Mi presión aumentó.
Sentía dolor de cabeza con fiebre.
Traté de soportarlo, pero era demasiado obvio que algo andaba mal conmigo.
Le pregunté a mi amigo.
Shey, esta chica acaba de comenzar este tipo de servicio o qué 😦
Respondió con desdén.
"Ajisafe, ¿me estás quejando? La chica trata con chicos del extranjero y Yahoo Yahoo. Es buena y su coño es estrecho, pero es un coño de la comunidad, pero créeme, te gustará si la ves.
💔💔💔💔💔💔💔💔💔💔💔💔💔💔💔
Le supliqué a mi amigo si me podía dar el video, él dijo que sí. Luego me lo envió por WhatsApp.
Chicos, Ajisafe me ha enviado los videos, no sé si debería filtrar el video o no.
♈♈♈♈♈♈
El fin.
Espero que lo encuentres interesante
Gracias por ver mi publicación, tenga un día maravilloso por delante
---
---