[ENG//ESP] Short story that might spice up your day..... // Historia corta que podría darle vida a tu día .....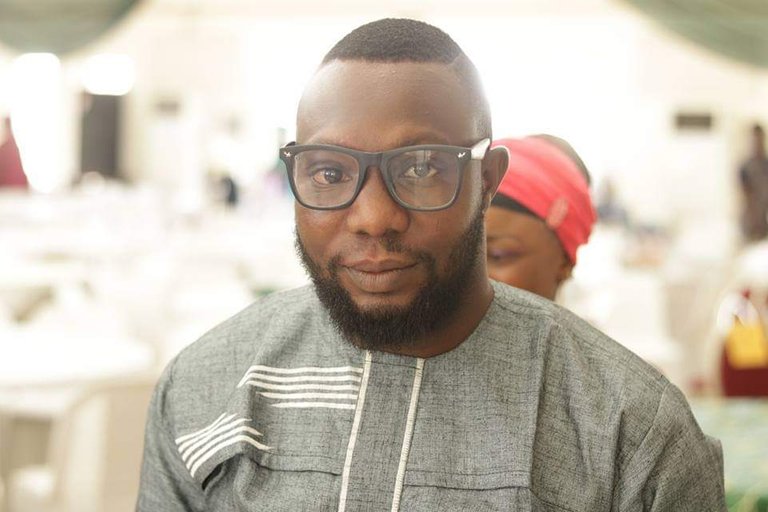 I resumed my HND programme with lots of vibes 🥰 and enthusiasm of cruise. Coz ND programme was a bit dull coloured with suffering and timidity.
Bold
Upon my resumption, I met with members of G7, they are Political cabal during dia ND days.
The G7 are; Yomi, Wale, Micheal (Hunter), Plan (Adebola) and Classic.
The other members of G7 did not come for HND. Which are Aare and Prince.
So, I won't tell you about my political duel.
I will only tell you about the cruise. 😀😂😀😀
Plan (Adebola) was my PA domestics affairs and driver.
Classic was our leader (Tinubu).
Yomi was in-charge of logistics.
Wale is spokesperson.
Michael(Hunter) was in-charge of emotional struggle 😀😂😂😂
Reanudé mi programa HND con muchas vibraciones 🥰 y entusiasmo de crucero. El programa de Coz ND estaba un poco aburrido y lleno de sufrimiento y timidez.
Tras mi reanudación, me reuní con miembros del G7, son la camarilla política durante los días de dia ND.
Los G7 son; Yomi, Wale, Micheal (Hunter), Plan (Adebola) y Classic.
Los otros miembros del G7 no vinieron por HND. Que son Aare y Prince.
Entonces, no les contaré sobre mi duelo político.
Solo te hablaré del crucero. 😀😂😀😀
Plan (Adebola) era mi conductor y mi asistente doméstico.
Classic fue nuestro líder (Tinubu).
Yomi estaba a cargo de la logística.
Wale es portavoz.
Michael (Hunter) estaba a cargo de la lucha emocional 😀😂😂😂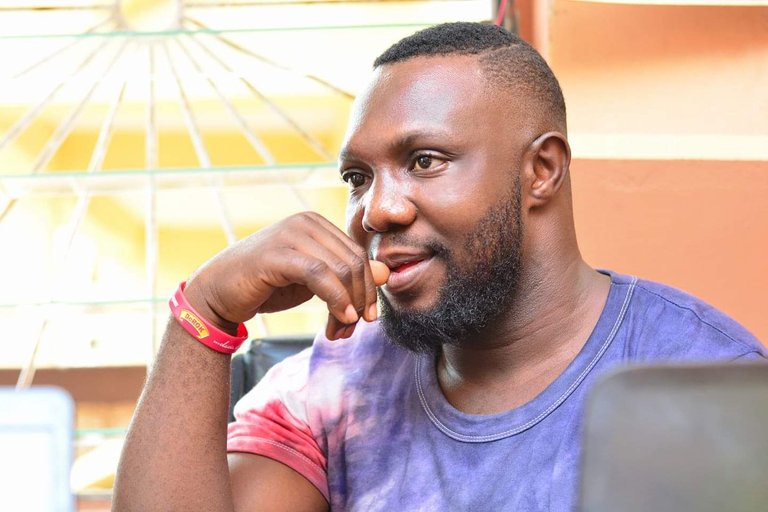 All of us always gather dey at Wale's house.
One day, we finish eating Fufu and okro soup all together on Friday evening.
Yomi stood up, shake himself and dressed up.
Plan (Adebola) asked, "Yomi! where are you going, you are now well-fed now, so the next thing for you is to look for ways to expend the energy gotten from Fufu?
Yomi replied scornfully, you are stupid and dull. Bastard! I want to go collect my assignment printout from the cafe man.
We all laughed at the insult hauled over Plan(Adebola). 🤣🤣🤣
Moment later, when Yomi had left, Micheal (Hunter) told us that he wanted to go collect money from ATM.
We hailed him. Coz we know that soup go change for night 😴
After the two left, we continue gist and memes.
After five hours that Yomi and Micheal (Hunter) left us, we started to think about what to eat and our friends that are out.
🤔🤔🤔
While on this, we saw Yomi and Michael arrived the house on same bike.
Yomi paid the bikeman and the two were frowning 🙁
We later got to know that two of them jam for the same girl house
🏠 😂😂😂😂😂😂😂
The funny thing was that Yomi was in the house first before Micheal entered.
They both pretend to the girl that dey do not know each other.
When Micheal entered, the girl introduced him to Yomi. 😂😂😂
She said, "Micheal meet Yomi, my friend, Yomi meet my boyfriend, Micheal."
They greeted themselves like; "Brother Mii welcome.
Micheal asked Yomi, Are you a student of FEDPOFFA?
Yomi answered " Yes!
😂😂😂
They both denied dia friendship. 😂😂😂
Two of them was now thinking of who to leave the girl house first.
The two parties went dia with the aim of at least having a romance 🔞 with the girl.
But one has to leave. 😂😂
Todos nos reunimos siempre en casa de Wale.
Un día, terminamos de comer Fufu y sopa okro todos juntos el viernes por la noche.
Yomi se puso de pie, se sacudió y se vistió.
Plan (Adebola) preguntó: "¡Yomi! ¿A dónde vas, ahora estás bien alimentado, así que lo siguiente que debes hacer es buscar formas de gastar la energía obtenida de Fufu?
Yomi respondió con desdén, eres estúpido y aburrido. Bastardo! Quiero ir a recoger la copia impresa de mi tarea del hombre del café.
Todos nos reímos del insulto a Plan (Adebola). 🤣🤣🤣
Momentos después, cuando Yomi se había ido, Micheal (Hunter) nos dijo que quería ir a recoger dinero del cajero automático.
Lo saludamos. Porque sabemos que la sopa se cambia por la noche 😴
Después de que los dos se fueron, continuamos la esencia y los memes.
Después de cinco horas que Yomi y Micheal (Hunter) nos dejaron, comenzamos a pensar en qué comer y en nuestros amigos que están fuera.
🤔🤔🤔
Mientras estábamos en esto, vimos a Yomi y Michael llegar a la casa en la misma bicicleta.
Yomi le pagó al ciclista y los dos fruncieron el ceño 🙁
Más tarde supimos que dos de ellos se atascan para la misma casa de chicas
🏠 😂😂😂😂😂😂😂
Lo curioso es que Yomi estaba en la casa antes de que entrara Micheal.
Ambos le fingen a la chica que no se conocen.
Cuando Micheal entró, la chica le presentó a Yomi. 😂😂😂
Ella dijo: "Micheal conoce a Yomi, mi amiga, Yomi conoce a mi novio, Micheal".
Se saludaron a sí mismos como; "Hermano Mii bienvenido.
Micheal le preguntó a Yomi: ¿Eres estudiante de FEDPOFFA?
Yomi respondió "¡Sí!
😂😂😂
Ambos negaron amistad dia. 😂😂😂
Dos de ellos ahora estaban pensando en quién dejar la casa de las niñas primero.
Las dos partes se volvieron dia con el objetivo de al menos tener un romance 🔞 con la chica.
Pero hay que irse. 😂😂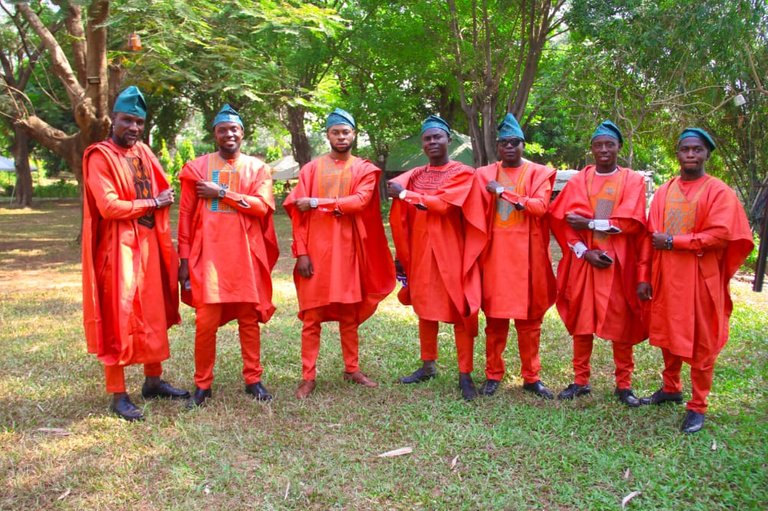 Two of them resorted in pressing phone.
Micheal was pressing his Android while Yomi was pressing his small Nokia (Ayeloyun).
Yomi press that Small Nokia (Ayeloyun) for over four hours before they both left the place.
That was part of many cruise.
I won't tell you about Micheal (Hunter) leaving exam 📝 hall to collect girl's number.
😂😂😂
Dos de ellos recurrieron a presionar teléfono.
Micheal presionaba su Android mientras Yomi presionaba su pequeño Nokia (Ayeloyun).
Yomi presiona ese Nokia Pequeño (Ayeloyun) durante más de cuatro horas antes de que ambos abandonen el lugar.
Eso fue parte de muchos cruceros.
No les contaré que Micheal (Hunter) dejó el salón de exámenes para recoger el número de la chica.
😂😂😂
Thanks for viewing my post............
---
---