Get the Full Spectrum of Topics On ProofofBrain - #POB-WOTW

ProofofBrain is a great source of information but you may be missing out on the full spectrum of topics on ProofOfBrain.
The Problem
Say you were interested in gardening and wanted to find posts about gardening on ProofofBrain.
Right now you can't search for gardening or find it in the tags in the leftside menu. You could stumble across it in someone's posts but you can't get to it directly through ProofofBrain's web interface.
It is kind of like limiting yourself to back and white when you have full video available.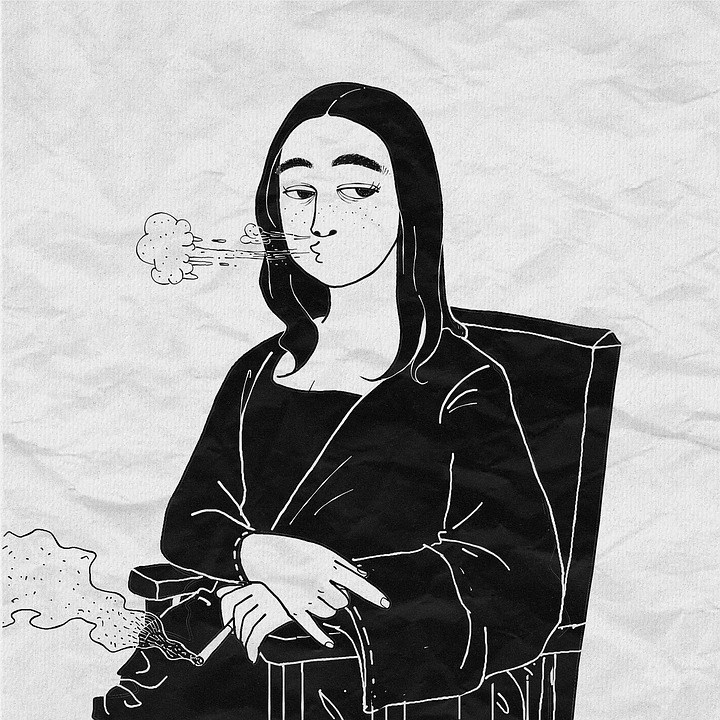 source
The Solution
There is a simple trick you can use to easily find posts on your favorite topics.
First, start with any tagged page you are on, say pob-wotw.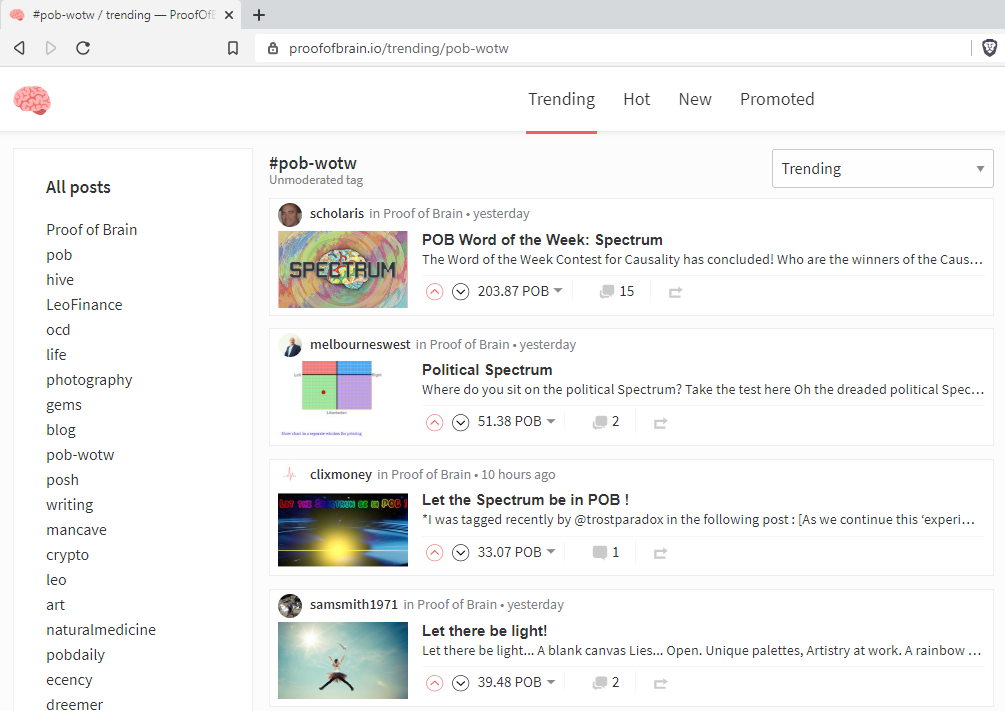 Look at the URL in your browser and you will see the end of the URL is the tag for the page you are viewing.

To get the page for any other tag all you need to do is edit the end of the url to the tag you want.
For example trending posts on gardening can be found by changing the ending to "gardening" and hitting enter.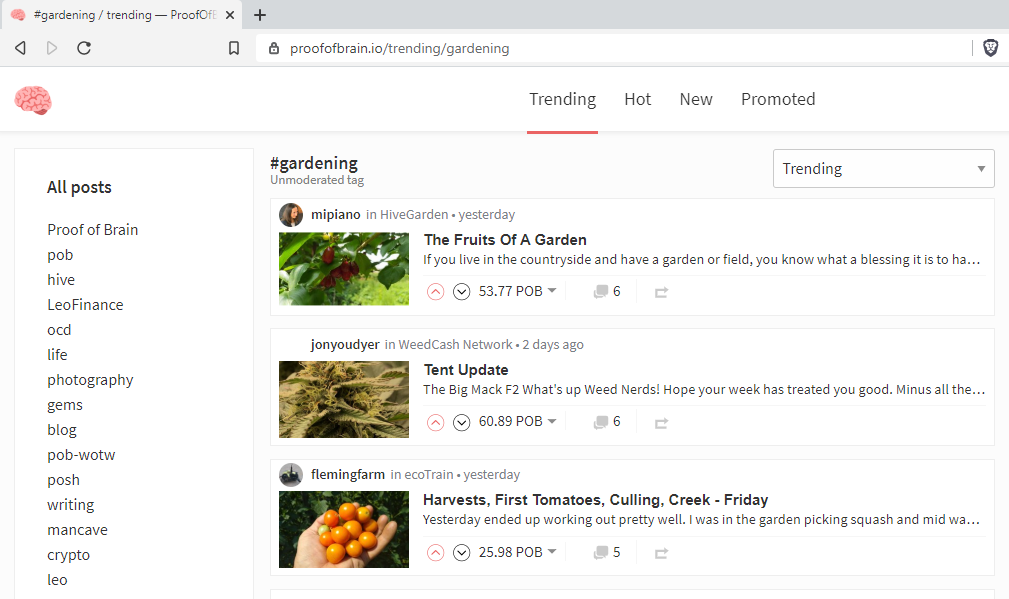 With this simple trick (which also works at Leofinance and most other tribes) you can find great posts covering the full spectrum of topics on the Hive blockchain.
Take It to the Next Level
So now that you have found your favorite topic you can Bookmark the page for easy access. You can even create a bookmarks folder with bookmarks for all your favorite topics.
You might have noticed that I also was sprinkling in links with tags for various topics in my post. As I discussed in my post about SEO and ProofofBrain, this is a good way to help ProofofBrain do better in the search engines.
Build an index to ProofOfBrain.io. I have been considering build a post with links to commonly used tags in a nicely categorized fashion (anyone know the dewey decimal system?) that can be updated periodically. It might be useful to the users but also help the search engines crawl ProofofBrain a bit deeper.
Thanks for Reading
I hope this tip will help you unlock the full spectrum of topics here on ProofofBrain. If you liked this post, please upvote and reblog!
---
Posted via proofofbrain.io
---
---