I am the Newest Member to the CTPswarm!
Hello fellow CTPSwarm members!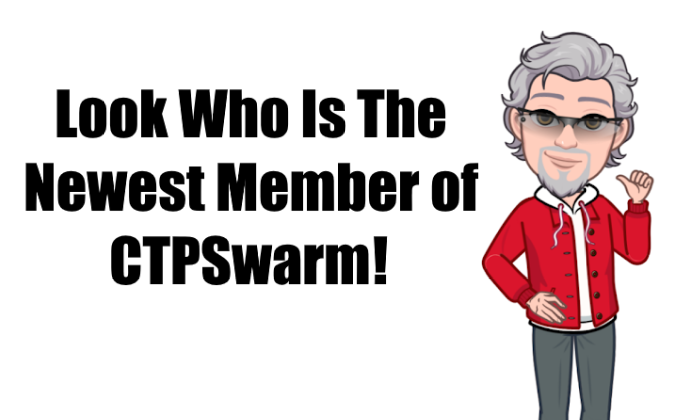 I was excited to see my name listed as a new member of the CTPSwarm! Thanks to @jongolson for adding me to the swarm.
My Affiliate Marketing History
While I don't post about it much, I actually have a long history with affiliate marketing, going back to the late 90s. I started my affiliate marketing journey with a company called Commission Junction.
I did pretty well with Search Engine Optimization and affiliate marketing for awhile till Google made it hard for little guys to keep up. At one point I was earning $4000 a month on commissions from AllPosters.com who unfortunately no longer have an affiliate program.
My job got too busy for me to keep up with the ever changing rules w/ Google and SEO. Techniques that would work one day could get you banned the next. I more or less stopped working at it about 15 years ago.
Recent History
Since joining HIVE I have been getting my interest back up but my skills are pretty rusty and out of date.
I started out posting affiliate links to various crypto sites like Publish0x and this sweet little faucet with a 4-tier affiliate program in my posts. But got out of the habit because I was starting to earn decent rewards on my posts and didn't want them to look "spammy." But I am coming back around on that and will likely start adding a few affiliate links.
I have posted a couple of SEO related posts, including this one just the other day talking about why Tribes may have a hard time ranking on Google and things that can be done to help improve those rankings. I think the tips I posted could help the CTPSwarm tribe too.
Thanks For Having Me
I appreciate being added to the CTPSwarm and hope to contribute to the growth and success of the tribe. Cheers!
---
---