Posing with San Juan Bautista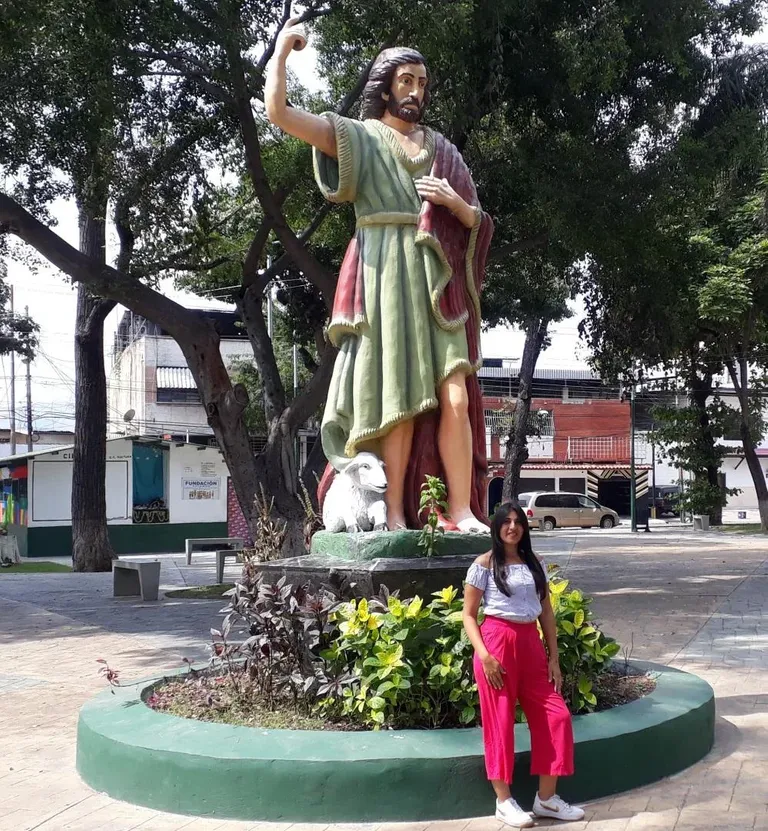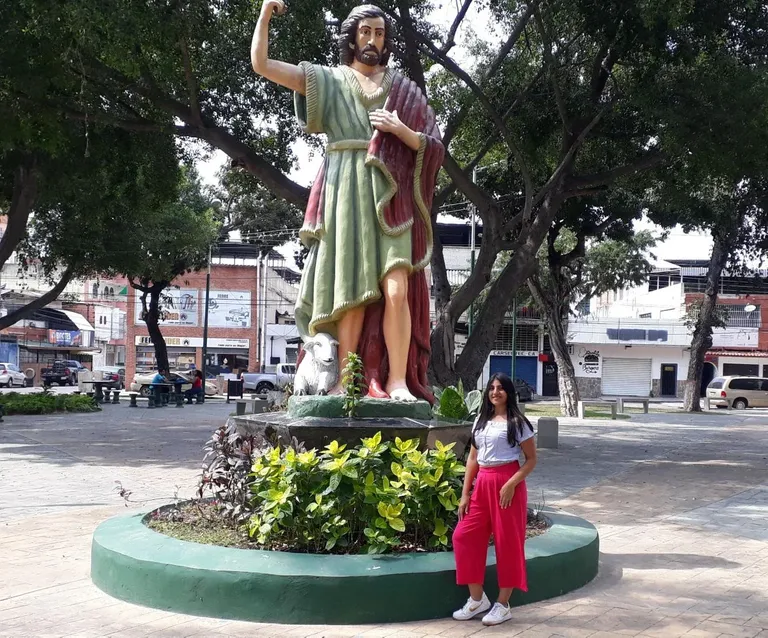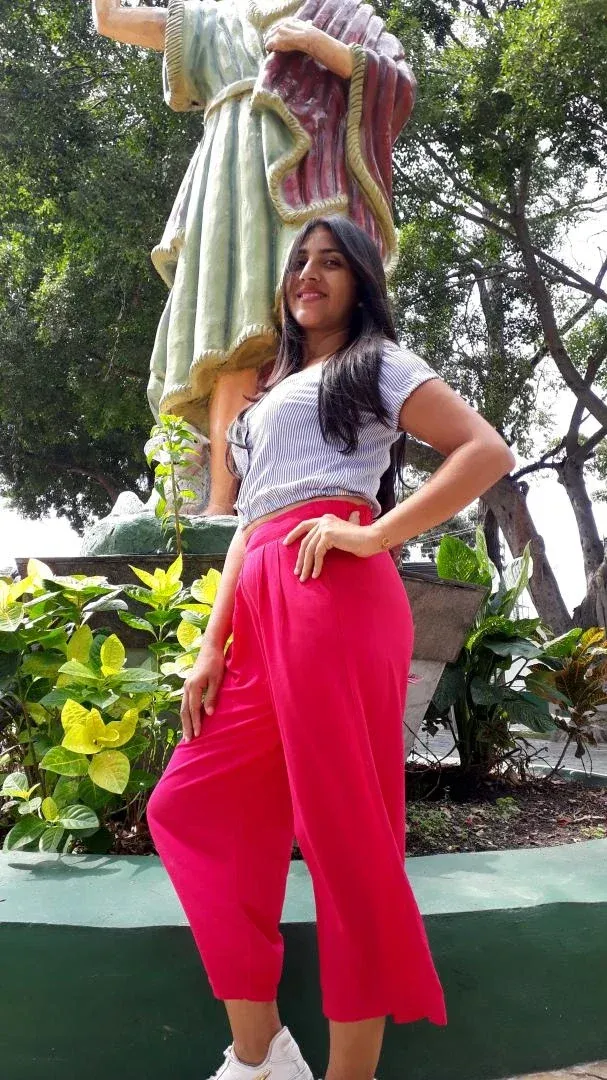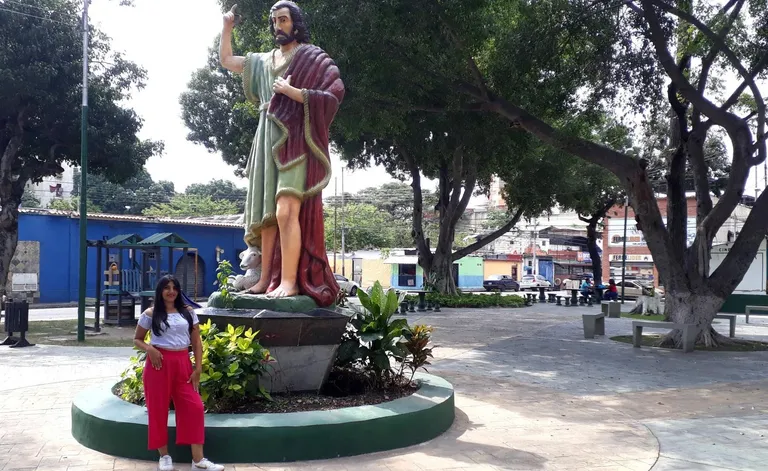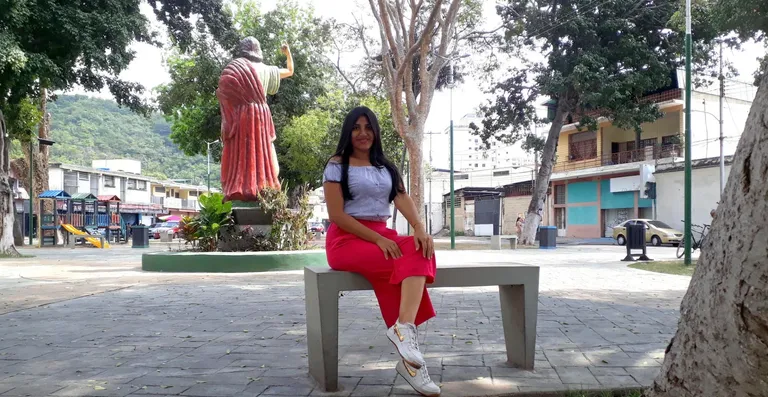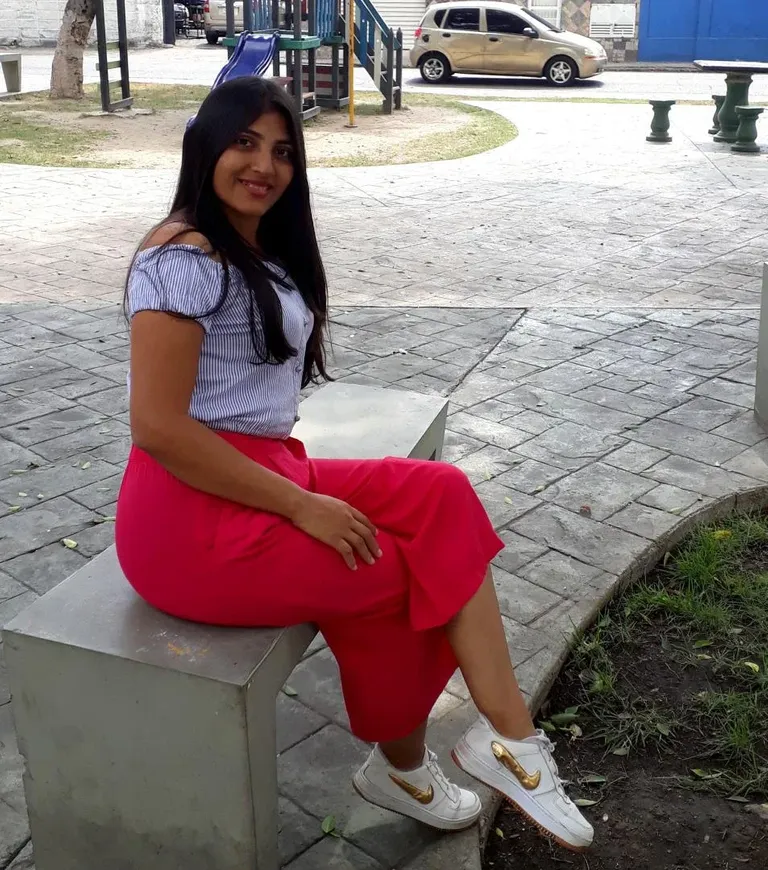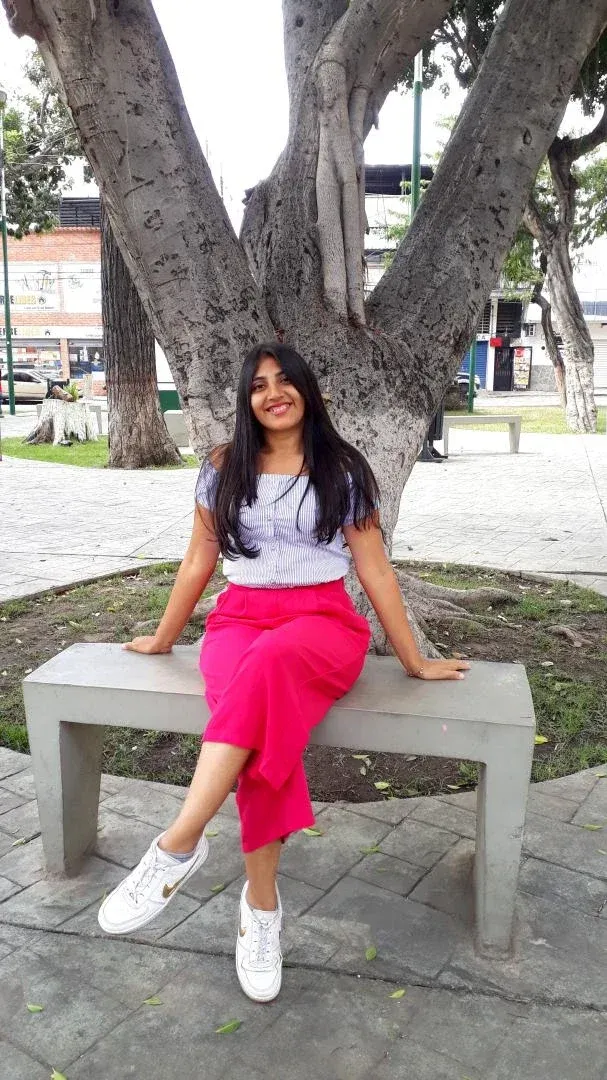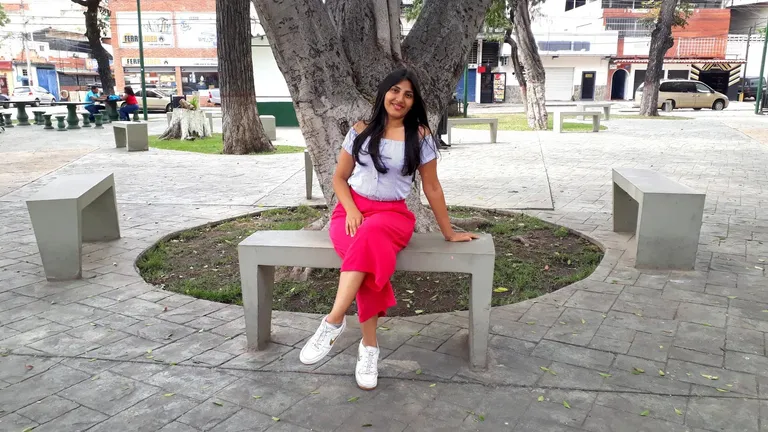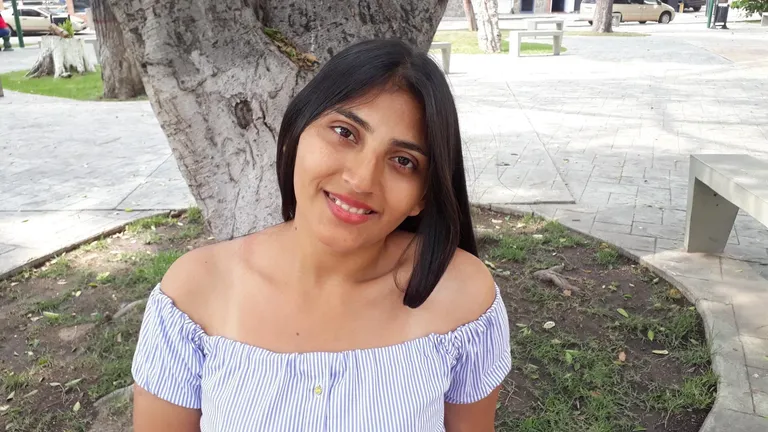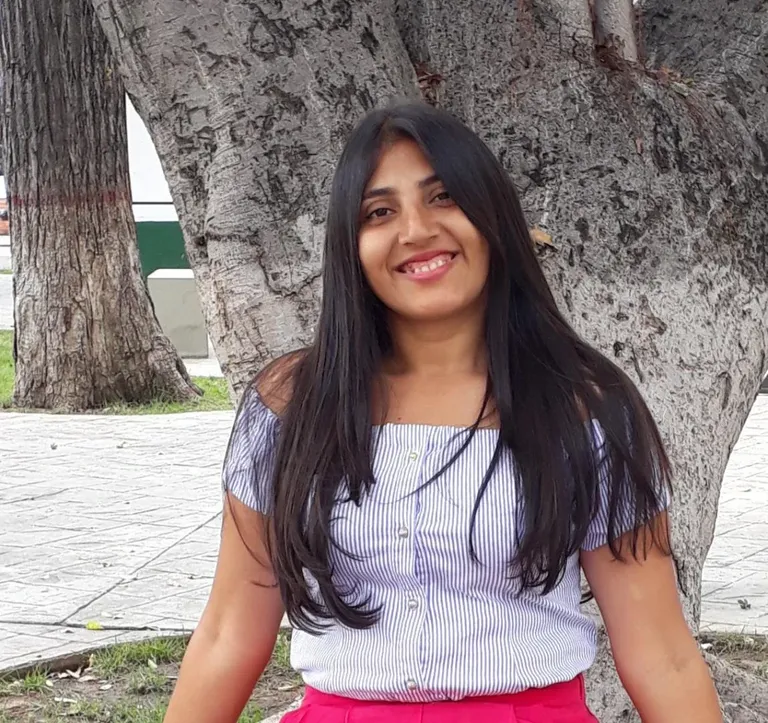 Last Wednesday my husband and I left for downtown Maracay, Aragua state, since he had to attend a work meeting and he invited me to go with him, so without thinking I said yes.
We arrived at the place where he had been summoned, we were there for a few hours and then we decided to go home, but not before passing by a small square where there was a statue called San Juan. The place was quite nice and cool, there we stopped for a while to contemplate the place and walk around a little.
My husband took some pictures of me with the statue and others sitting under a tree.
I enjoyed spending that little moment there, it was really nice and quiet. I hope one day to go back again and be able to spend more time there.
I am one of the people that when I have the opportunity to go out anywhere I like to enjoy all the view and what is around me and not only that, I also feel that it relaxes me and helps me to think things more calmly and positively.
This has been everyone I hope you like the pictures that I have published exclusively in @liketu.app
Greetings and hugs.
---
For the best experience view this post on Liketu
---
---