AskLeo - When and how did you become a monetized content creator 💰💵 [ESP | ENG]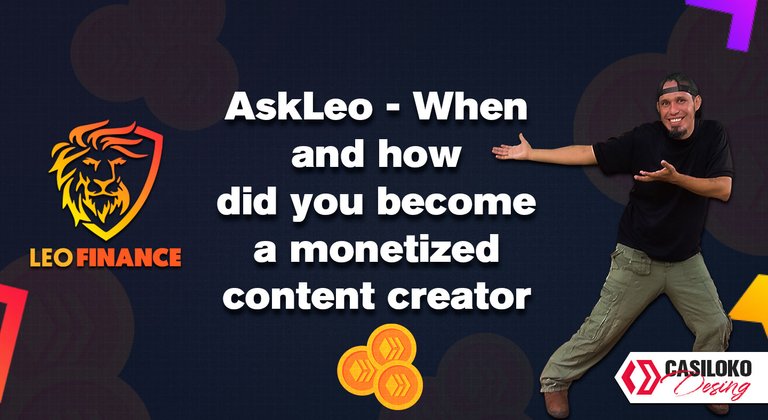 En esta oportunidad observando mi feed en Hive, leí un post del cual me pareció sumamente importante por eso decidí a responder las preguntas que realiza
@acesontop
son 2 pero muy interesantes,
¿cuál es tu historia al respecto?
¿Cómo comenzaste como creador de contenido, en qué plataforma o de qué manera, y cuándo tuviste tu primer blog, vlog o lo que sea que se monetice?
Espero en este poder responder las preguntas con el siguiente post.
This time watching my feed on Hive, I read a post which I found extremely important so I decided to answer the questions made by

@acesontop

are 2 but very interesting,

what is your story about it? How did you start as a content creator, on what platform or how, and when did you have your first blog, vlog or whatever is monetized?

I hope in this one to answer the questions with the next post.



---
¿ cuál es tu historia al respecto?

Para comenzar podemos decir que la creación de contenido es muy amplia =) (para mi punto de vista) ya que no se encierra solamente en escribir, también es crear videos y diseños, todo eso comprende crear contenido. Mi primera experiencia creando contenido gráfico, fue en 2009, cuando decidir hacerme una profesión, empecé a investigar y a realizar mis primeros diseños, recuerdo que lo hacía en paint, porque la pc no soportaba Photoshop jajajajajajaja pero las ganas estaban, fue hasta 2010 que tuve la oportunidad de realizar un curso, que si les soy sumamente sincero, fue la mejor opción que pude tener en mi vida por 2 cosas, conocí a fondo la profesión que tanto quiero y encontré el amor de mi vida
@yohadice
, bueno del curso vieron mi potencial y pase a ser del equipo nacional de una fundación para crear contenido gráfico, el pago desde que estuve ahí nunca fue bueno, ya que nos pagaban era una beca trabajo que era como el 30% del sueldo mínimo y un incentivo que no llegaba ni al 80% del sueldo mínimo, era sumamente desproporcional el trabajo que realizaba para lo que cobraba, pero bueno, gracias a eso aprendí muchas cosas, luego pasé a trabajar a una productora audiovisual, en donde creamos contenidos que para mi parecer eran sumamente buenos y me pagaban considerablemente bien, eran 4 sueldos mínimo, en ese momento era en el año 2018 y no estaba la situación tan difícil en Venezuela, además ganaba bonos por productos realizados, para esa fecha conocí a Steemit y me registré, pero por falta de tiempo no pude hacer mi presentación, así que no volví a entrar, sino hasta 2019 que fue cuando realicé mi primera publicación, bueno de ahí se reagudizo las cosas y tuve que mudarme a otro estado donde estaba mi esposita
@yohadice
y de ahí es donde me independice y empecé así una nueva aventura en mi vida hasta agosto del 2020 que conocí a Hive y logré poder cumplir un sueño que desde hace mucho tiempo quería hacer ya que me sentía utilizado en realizando los trabajos que muchas veces el resultado final por cambios de mis superiores no me teminava gustando y quería esa libertad de poder mostrar los contenidos gráficos como a mí me agradaran.
What is your story on this matter?




To begin with, we can say that content creation is very broad =) (for my point of view) since it is not only enclosed in writing, it is also creating videos and designs, all that includes creating content. My first experience creating graphic content, was in 2009, when I decided to become a profession, I began to investigate and make my first designs, I remember that I did it in paint, because the pc did not support Photoshop hahahahahahahahaha but the desire was there, it was until 2010 that I had the opportunity to take a course, that if I am extremely sincere, was the best option I could have in my life for 2 things, I knew in depth the profession that I love so much and I found the love of my life

@yohadice

, Well from the course they saw my potential and I became part of the national team of a foundation to create graphic content, the payment since I was there was never good, since they paid us was a scholarship work that was like 30% of the minimum wage and an incentive that did not reach 80% of the minimum wage, it was extremely disproportionate the work I did for what I was paid, but well, thanks to that I learned many things, then I went to work in an audiovisual production company, where we created content that for me was very important to me, where we created content that for my opinion were extremely good and paid me considerably well, were 4 minimum wages, at that time it was in 2018 and the situation was not so difficult in Venezuela, also earned bonuses for products made, by that time I met Steemit and I registered, but for lack of time I could not make my presentation, so I did not re-enter, but until 2019 which was when I made my first publication, Well from there things got worse and I had to move to another state where my wife

@yohadice

was and that's where I became independent and thus began a new adventure in my life until August 2020 that I met Hive and managed to fulfill a dream that I wanted to do for a long time since I felt used in doing the work that often the end result by changes of my superiors I did not like and I wanted that freedom to show the graphic content as I liked.



---
¿Cómo comenzaste como creador de contenido, en qué plataforma o de qué manera, y cuándo tuviste tu primer blog, vlog o lo que sea que se monetice?

Todavía recuerdo la primera vez que escuche Steemit en el 2018, el cual podía crear contenido y ser monetizado por medio de votos, me registré y traté de crear mi primer post, pero el escribir no era lo mío, se me hizo muy difícil escribir mi presentación, pero la realice en enero del 2019, al no tener conocimiento bien como era y de que no me dieron voto decidí no continuar, ya que mi trabajo me tenía muy ocupado, esa fue mi primera experiencia con respecto a crear contenidos que me monetice. A mediados de julio me consigo con un amigo
@kadoshmenorah
el cual me motivó a volver a escribir, ya que también diseño y puedo escribir el paso a paso de lo que hago para mostrarle a la gente mi proceso de creación, fue en agostos del 2020 y gracias a la ayuda de
@rutablockchain
conocí a Hive, pude cumplir un sueño que no se me había hecho fácil concretar y de ahí empecé a crear contenidos que fuera monetizado me siento sumamente agradecido a Hive por ayudarme a crecer cada días más y a leofinance porque me dio la oportunidad de ver y escribir de finanzas de una manera distinta son logros que solo con la web 3.0 se puede lograr y gracias a la tecnología blockchain podemos estar seguros de que nuestro contenido no va ser censurado y es descentralizado, en estos momentos no solo creo contenido para Hive, sino también tengo un portafolio el cual es monetizado de la misma forma en Creary y también creo contenido grafico para la galería nftshowroom, bueno este ha sido mi experiencia creando contenido esto me ayuda muchos en mis finanzas porque gracias a esto puedo ahorrar y tener un dinero extra para cualquier sincustancia.
How did you get started as a content creator, on what platform or in what way, and when did you have your first blog, vlog or whatever it is that monetizes?




I still remember the first time I heard Steemit in 2018, which could create content and be monetized through votes, I registered and tried to create my first post, but writing was not my thing, it was very difficult to write my presentation, but I made it in January 2019, not having knowledge well as it was and that I was not given vote I decided not to continue, since my work had me very busy, that was my first experience with respect to creating content that I monetize. In mid-July I meet with a friend

@kadoshmenorah

which motivated me to return to writing, since I also design and I can write step by step of what I do to show people my creation process, it was in August 2020 and thanks to the help of

@rutablockchain

I met Hive, I was able to fulfill a dream that had not been easy to realize and from there I started to create content that was monetized I feel extremely grateful to Hive for helping me grow every day more and leofinance because it gave me the opportunity to see and write about finance in a different way are achievements that only with the web 3. 0 can be achieved and thanks to blockchain technology we can be sure that our content will not be censored and is decentralized, right now I not only create content for Hive, but I also have a portfolio which is monetized in the same way in Creary and I also create graphic content for the gallery nftshowroom, well this has been my experience creating content this helps me a lot in my finances because thanks to this I can save and have extra money for any syncustance.



---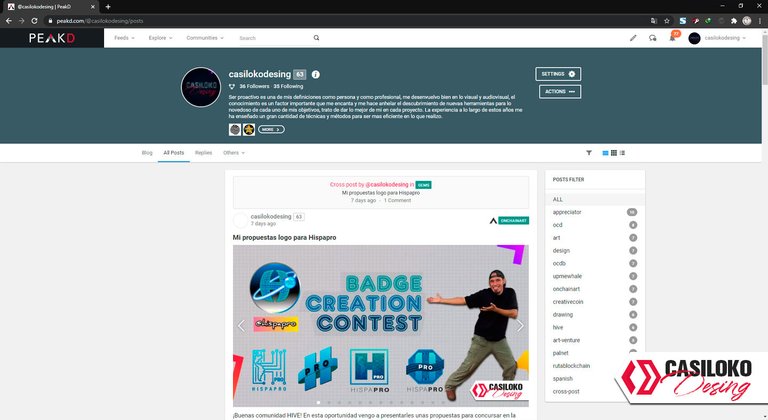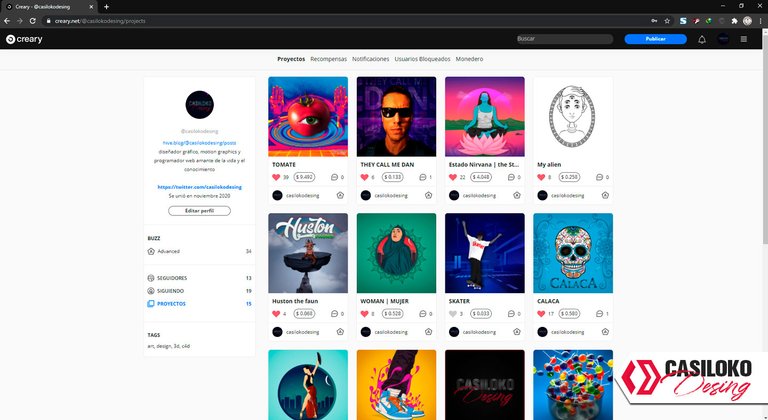 Gracias
@acesontop
por esta gran iniciativa poder contar la historia de cómo me convertí en un creador de contenido.
Thanks

@acesontop

for this great initiative to be able to tell the story of how I became a content creator.



---
Translated with www.DeepL.com/Translator (free version)

Bueno, ante los problemas y las adversidades solo les puedo aconsejar con todo mi corazón ❤️: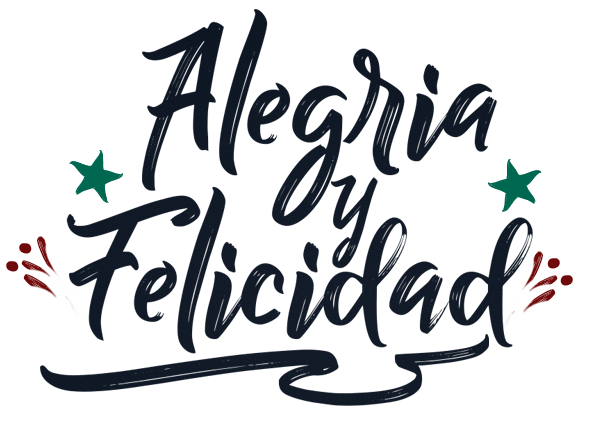 Posted Using LeoFinance Beta
---
---