On the brink of the law for fulfilling the Photochain Challenge 144th Edition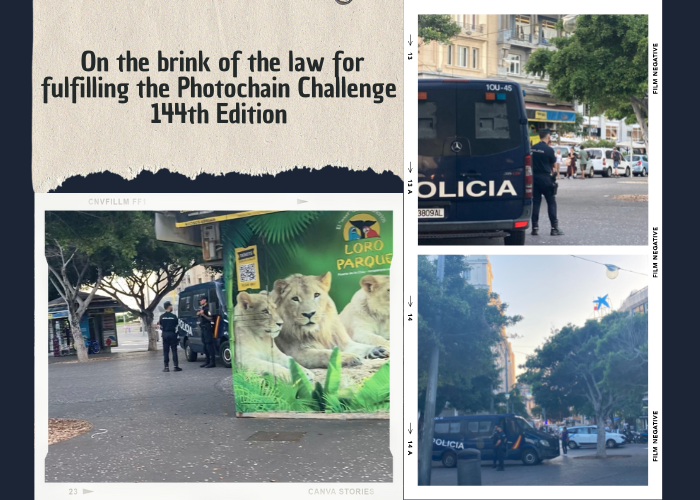 Hi hivers friends, once again I find myself writing one of the weekly posts that I like to write the most and it's my entry to the Photochain Challenge 144
This challenge is organized weekly by
@davidesimoncini
and consists of posting a photo that has the two keywords chosen by the two winners of last week and suggesting a keyword of an element that is in the photo that one presents since in the case of being the winner this element must be in the photo of the following week.
In the case of this week's contest, the photo to be submitted must contain uniform and trees.

This week I am on a work trip on the island of Tenerife (Canary Islands) and due to the intense working days I have not had much time to meet with the two elements requested to participate in the contest until today.
However, I have taken some risk having to photograph a couple of policemen who were in one of the most important squares of Santa Cruz de Tenerife, which is the Plaza de España just a few meters from the government building of the islands.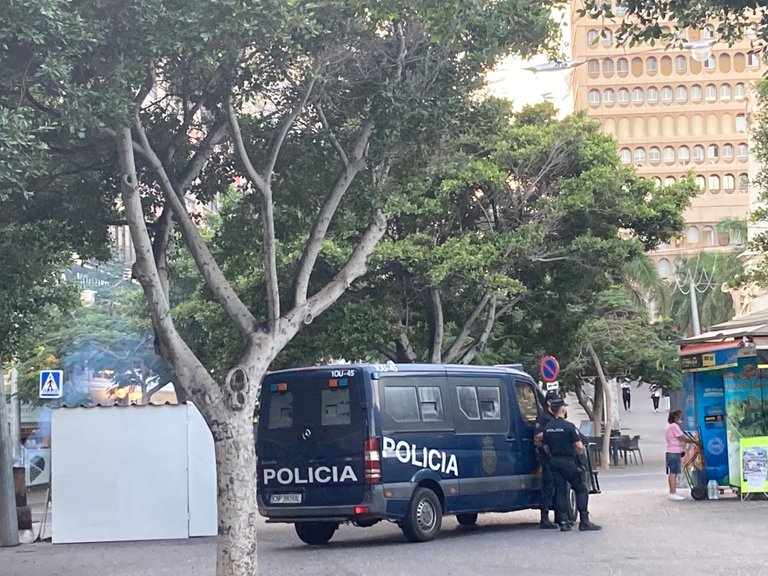 Mainly, I wanted to take pictures of them without taking their faces directly, since a few years ago photographing without consent to a police force could be considered a misdemeanor.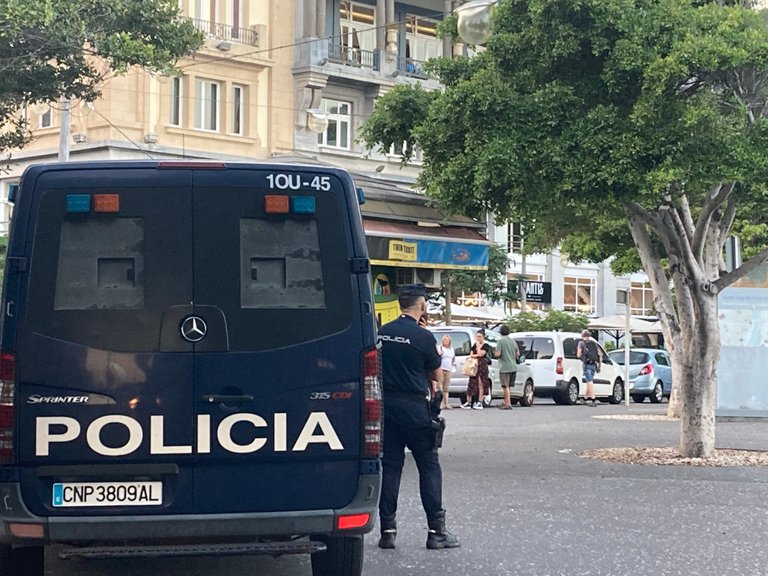 As you can see, I have circled around them, at a certain distance, with the intention of making it clear that they were uniformed policemen and at the same time they were also trees in the photograph.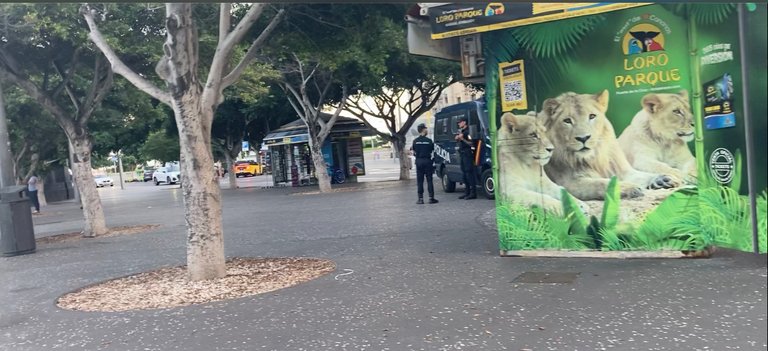 Photography submited in the contest
I hope you like my bravery in bringing two policemen as uniformed and I hope it doesn't get me into trouble.
Finally, in case I am one of the winners of the week, I propose a lion or lioness as the element to be included in the next photochain challange.
I hope you like my contribution this week.
A cordial greeting.
Photograph taken with my Iphone SE.
Cover and banners created with www.canva.com (free version).
Translated with www.DeepL.com/Translator (free version)

---
---