BETRAYED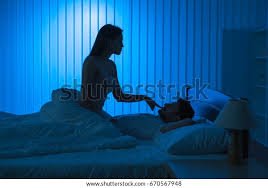 Hello peeps
Howdy??
Muna is married to Erica with lovely 3 kids and they lived happily. Their kids had break from school,so they went on vacation at their Grandparents place and they enjoyed it so much. So, Muna and Erica had a lot of time to enjoy theirselves and play a lot, make love anytime they want to, go to the movies, had dinner dates and did sports together and everything.
Muna coming back from work, his old time friend, Grammy called him telling him that he just got back from the united states and wanted to come over to his place to see him and spend some time and muna accepted but didn't inform his wife and when he got back and informed his wife and his wife got angry but still played cool when Grammy came and acted as if she was okay with it. While they were eating, Muna offered to help Grammy to get a Job and settle down instead of going back to United States, he also told him to stay with them also.
Grammy came to stay with them in the house,cleaned the house and did all the house chores that Erica wanted Muna to be doing for her and she fell in love with her husband's friend, Grammy. Grammy tried resisting her, but she kept going till she lured him into making love with her and this continued for a very long time, till Muna found out one night when he followed Erica. Erica went to Grammy's room to make love with him as usual.
Muna was betrayed and disappointed too. So he divorced his wife and sent his friend out of his house.
---
---