DISUNION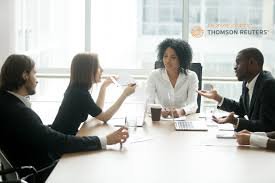 Hello everyone,
Mr. Thomas, a very popular, well-known and wealthy man, died and left behind his wife and 3 sons. His sons were at loggerheads with each other. The wife really loved the last son (Abel) and so she was really close to him while the first son(Chris) and the second son (Richardson) loves fighting over respect and inheritance.
Chris had a wife but no kids, Richardson had a "social media freak" as a girlfriend, while Abel was a medical doctor. The family went for Thanksgiving in the church after the burial of Mr. Thomas.
On their way home, Chris' wife(Blessing) is persuading him to take his rightful place as the 1st son and let the family accord him some respect. She persuaded Chris to go as far as asking his mom for the key to his father's room to go and check some important documents too. The mom told him to wait for the lawyer to bring the will of their father.
The lawyer, Mr. Thompson read out the will to the family, stating that the three sons must do a certain task.of clearing a large hectare of land for ten days before getting their inheritance. They wanted to disagree with it, but Mr.Thompson told them that their inheritance will be taken from them to the charity homes and they accepted to do the task. While they were on this task, they became together and loved each other so much. There was no fight between them anymore. They were so happy.
On the last day after they completed the task, Mr. Thompson read the last will of their father to them which said that the task was only a way to get their sons together again, to make them love themselves again and be a happy family which had happened and they all hugged themselves, they were happy and became a happy family too.
---
---