FORTUNATE PROSTITUTE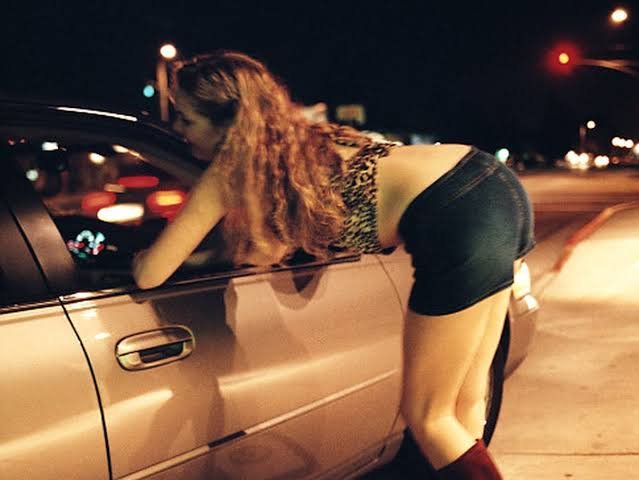 Hello peeps,
Maria was a well known and proud prostitute who smoked, took drugs and wore skimpy clothes and stood on the road every night to get picked my a "customer". She actually did this because she was the only one staying in the city to send money for her mom and junior siblings.
They were all looking forward to what she'll send to them. She had done this prostitution for years and she got used to it.
On this fateful day, this handsome looking man, who got into town because of business reasons, parked at Maria's front to ask her of his whereabouts to one popular hotel he wanted to lodge in and Maria insulted him and told him that she wasn't standing there to show people to their " lost destinations " but she was there to "sell her market".
But she later used that opportunity to follow the young man, Mr. Davis to show him the hotel on the contrary that she will stay with him all the night and she told him that he was going to pay 50 thousand naira for the whole night. Mr. Davis accepted to pay her, not because he wanted to have sex with her but because he felt she needed to be helped. So they arrived the hotel and Mr. Davis payed her but didn't touch her a bit.
In the morning, Mr. Davis offered her a deal of staying with him for a week till he was done with his business in town and she told him to pay three hundred and fifty thousand naira and Mr. Davis accepted to pay.
During this one week, Mr. Davis used it to keep he'd indoors, makes sure she doesn't go out to see her customers, made sure she doesn't smoke or take drugs either but he kept giving het money to send to her mom and siblings and still didn't take advantage of her.
After this one week, Mr. Davis told her how much he loved her and would want her to stay much longer. He even took her to his business meetings and introduced her as his fiancée. Maria was a changed person now, she realized she was wrong about her ways of getting money.
Mr. Davis opened a boutique for her and made sure she was okay. Then he proposed to her and got married to her.
---
---