MY HIVE STORY! EVERYONE HAS A STORY TO TELL
Wow, it's storytime. I was stalking on @deraaa then I stumbled upon a post she made talking about her hive story. I think everyone has a story to tell and so do i.
Also, I would like to thank @snook as the trendsetter of this "My Hive Story".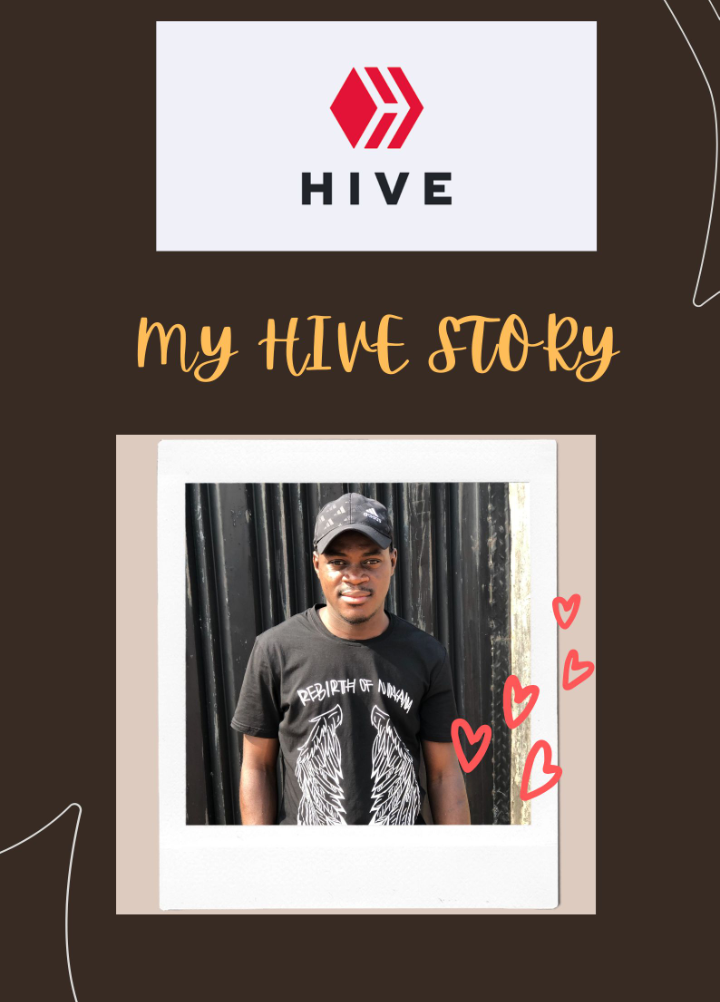 Here is my story!!!
How long have you been on the Blockchain?
Wow! Can't believe it's been 10 months and some days or weeks here 🕺💃. Truly time flies 😊 I joined in early February. Hehe!
What was your background in Cryptocurrency when you first came to the background?
Before joining the hive blockchain, I know little about Cryptocurrency, major coins I know back then are Bitcoin and ethereum and that was it. I learned how to buy coins using LUNO with no trading insight. And later I register for Binance, then Hive came in.
What was your background in writing when you first came to the Blockchain
Writing? 😄 Apart from writing school lecture notes and other school stuff ❌. I'm not the writing type. All thanks to Hive that unleash this hiding potential in me.
How many people did you know when you first came to the blockchain?
That is my brother, my boss as well @joshuabbey. He is a wonderful being and knowing him is a blessing to me. I call him my boss cos he tutored me how to play guitar 🎸 and I also got to know about hive through him.
How do you meet people when you first came to the Blockchain?
Meeting people here was quite easy for me. I made a lot of friends just by engaging and reading their content. Yeah, that's it.
Who did you look up to when you first came to the Blockchain?
@josediccus every day I checked his post they were amazing, I challenged myself daily when I read his post.
How would you describe your first three months on the Blockchain?
It was a wonderful experience though it was hard for me.
Hard in the sense that I navigate all-around by myself with the little knowledge I have. I could remember then, I was only briefed about this platform and shown the basics things before going back to school. On getting to school I checked YouTube if I could get videos about Hive and I was disappointed to see nothing much. It was not easy, all endeavors and sacrifices put together are worth it. 😊
Has been in the Blockchain changed you in any way for the good?
Being on the hive for these past months has had a great impact on my life for good. First, it helps me to be more disciplined, embedded in it is setting goals and consistency. I never thought I could be consistent in writing for weeks and being able to do it has been unbelievable and I'm proud of that.
What is your favorite memory from your time on the Blockchain?
Every day here on Hive means a lot to me.
If you could advise a new person signing up to the hive, what did you build it?
Lay aside that the community helps to share information around the globe and give rewards to every post. Focused on the possibility of expanding your influence, meeting new people, and learning from them as well.
Don't be discouraged if your posts get low votes, just keep writing quality, using the right tags, posting in the right communities, commenting, and looking at what people like @belemo @josediccus and others.
Discipline and consistency are the key.
What is your Hive Story?
---
---