DEC: To Sell or Hold?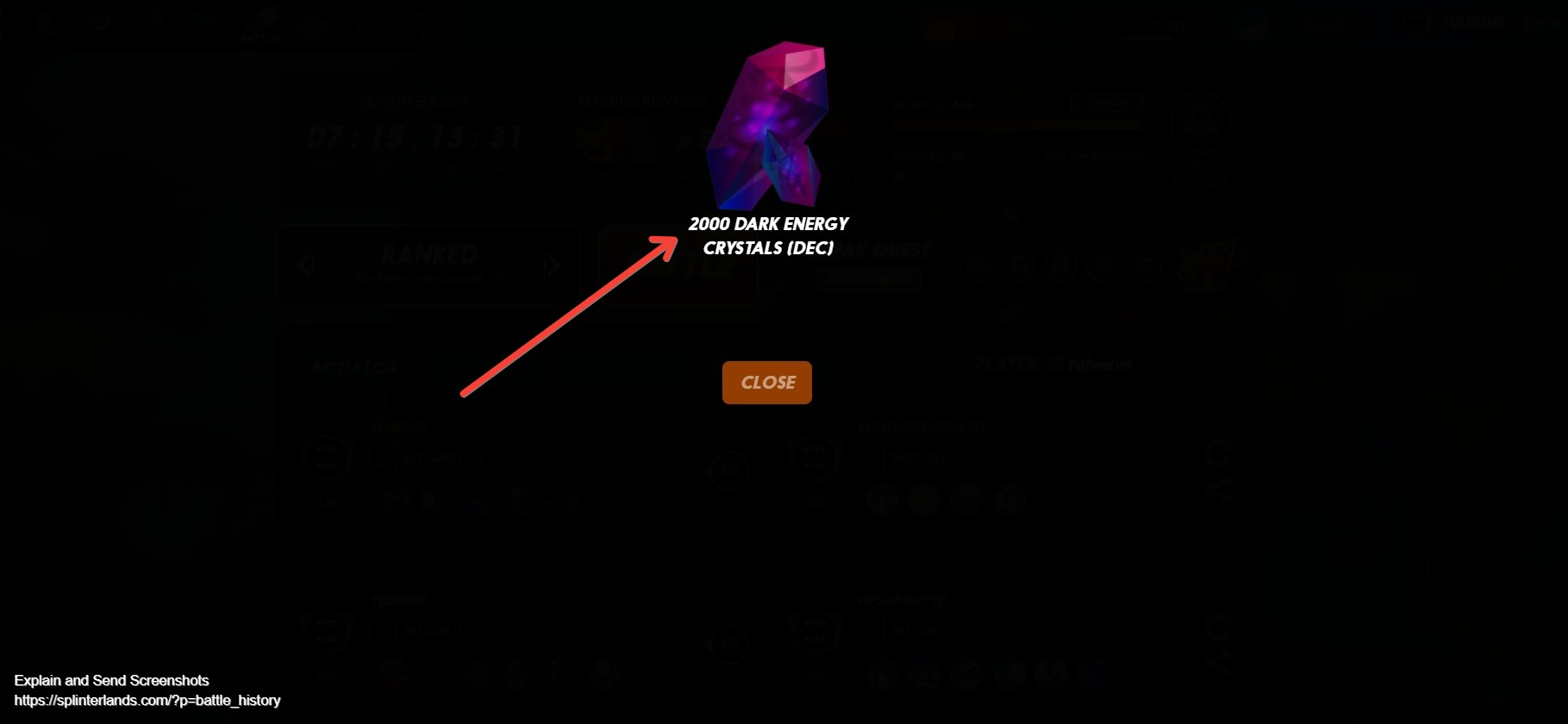 What to do with my dark energy crystals has been something that has been weighing on my mind for now close to 2 months.
If you read my posts then you know I owned some cards from the get-go but never played the game so I am a newbie with a very small collection but I have been able to accumulate about 30,000 DEC.
I have very few SPS airdrop points and probably won't be able to get more than two packs through the entire presale so my thought has been to keep playing the game like nothing ever happened and just so my assets so that I have received a few hundred dollars for my time and attention.
That plan feels pretty good for SPS but now I wonder how good is it for DEC.
This is my fifth season and I play in bronze not because it's fun but because silver is just smarter than me and I can never stay up there for more than two matches.
So likely I will play in bronze for the foreseeable future or until new game changes go in my favor and I move up.
Having said that I really want to know what people are doing with their dark energy crystals. I know they count towards the airdrop and we have about 260 days left after it actually begins.
So other than getting one point per DEC for the airdrop is there anything else I need DEC for?
I like to ask Leo these things because this is where the smart people hang out and I'm just wondering if I should just get rid of those too.
If I buy any packs at all and don't get me wrong I would love to have tons of packs but I don't think I'll get them at the presale and I will pay full price when the regular sale starts or maybe I can pick some off the market very cheap and build a set.
What I don't want to happen is for the price of DEC to go from almost 1.5 cents back down to whatever it was and I lose out my value there.
So what's the plan? Is it wise to sell or do we need to hold these for anything other than the airdrop to me it seems like everybody's pushing for SPS to be the token of growth.
I'd love to hear your comments because this is where I learn the most about the things we do on this here blockchain
Posted Using LeoFinance Beta
---
---