Hive Goal Reached: Now What?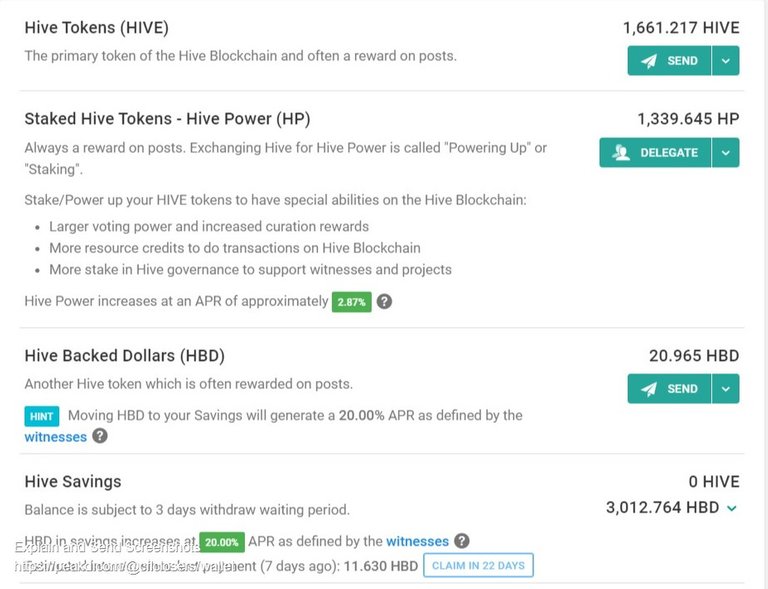 2022 was the year of setting some hive goals regarding Curation, HBD and Hive itself.
I've always felt that for being here over 5 years I should have more just from hanging around but some unwise moves here and there at up a lot of my hive. Granted I've never gone off chain but I used a bunch of hive to get Leo, Cub and Polycub and I need to wait for those to recoup their losses.
I've learned I'm not a trader and earning and saving is a lot easier for me than losing my bags in a trade. So last month I reached 3,000 HBD in savings and I'm nearly to the point where I'm going to earn 50 HBD per month. I'm pretty thrilled with that.
So today I topped off my hive because I was a smidge under 3,000 total hive. Now I've got it. I generally keep most of my hive liquid for some strange reason but if you add up both my liquid hive and hp it comes to exactly 3,000.
I can't imagine parting with any hive after the lessons I've learned so I might power up 3,000 as my base hive power and try to curate 10% out of it but still not sure.
But after reaching my 3,000 goal I'm less pleased than I thought I'd be because there was a point where I had 5,000 but it's a step in the right direction. I'll get there again.
What hive goals have you set for yourself and how are you reaching them? Hit me in the comments.
Posted Using LeoFinance Beta
---
---