Why Do I Need My Dark Energy Crystals?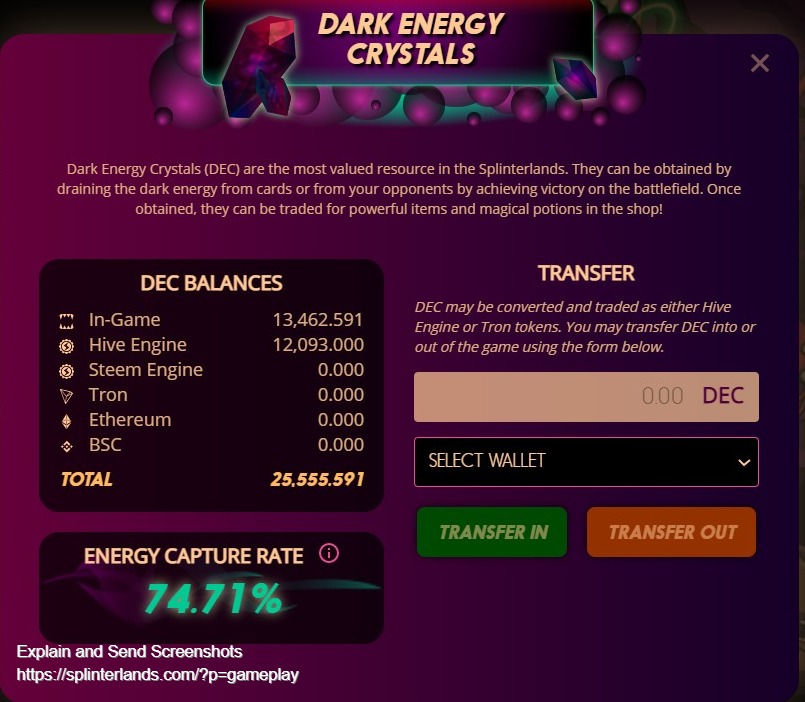 I don't have a lot of DEC but I question whether or not if I need them all.
When I first started the game I would win them in battle and in chests and shortly that will be taken away for Bronze Players. So unless I spend more time, attention and money on the game I won't be earning any.
As a Bronze Player I will get a low chance at a card, credits and potions. Not very exciting and it is the exciting things you can win that help convert new players into real players who have hopes and dreams to play on.
I understand there may be reasons that the changes will help the game long term but if we think of the throngs of new players having come onver the last 2 months, they have already had the rules changed on the twice and the even newer players will come to find they can't earn what they heard was waiting for them when the joined up.
I think Bronze leagues are where you turn your tire kickers and window shoppers into customers and even brand ambassadors. WE always need to a good customer experience for the new players. I think that was downgraded. There may be valid reasons for it, but it's a downgrade, It will slow growth and not compell new players to keep playing leading splinter to become a niche game. A good niche game but only a niche game. I'm one of the newer players who doing well in bronze but can't survive in Silver.
So what should I do with my current DEC? I won't be earning any more so what will I need for? Something other than airdrop points? If I can learn why I need them I'll save them, if not I should sell while they are high.
And it seems to me at my 400ish SPS from the drop won't get me packs but selling could get me a few hundred dollars. I'd love to get packs but I can wait until after the presale.
I'm just wondering out load is there no more place for bronze level players and is it better to sell the sps and DEC that we earned before.
Please leave thoughts in the comments. I want to learn as much as I can about it before I make a move.
Posted Using LeoFinance Beta
---
---