A Big Reason Stocks Are Dripping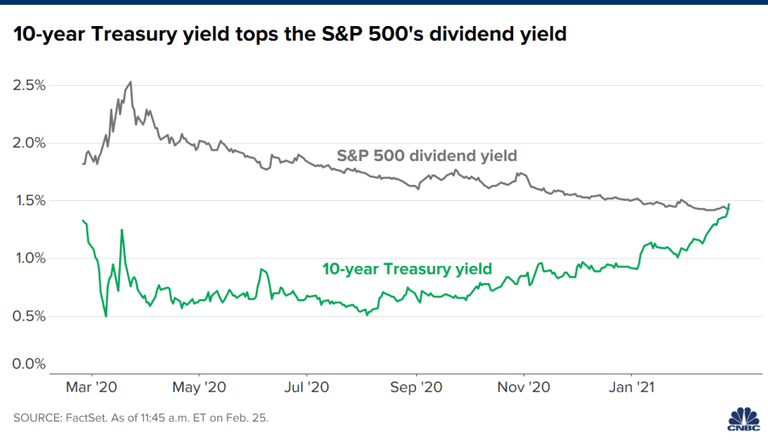 Why are stocks dropping all of a sudden? Probably be ause investors are rotating out of stocks and into treasuries since they offer the same yield.
This says as much about the demand for dollars as it does about the inflated price of stocks.
Rising Treasuries
So why are treasuries rising now? There are a few reasons but the most probable is that the US seems to have got its covid response right, finally. There 300,000 new cases a day but now cases are hovering at around 80,000 a day. Vaccinations are also under way.
This plus the stimulus measures and inflation is expected to rise, and quickly.
Trading Plan
Falling stocks means it is time to add to the portfolio. I'm mapping out my buy areas. Will dip in either with stop orders or selling puts.
---
---