Facebook Promotion Experiment Conclusion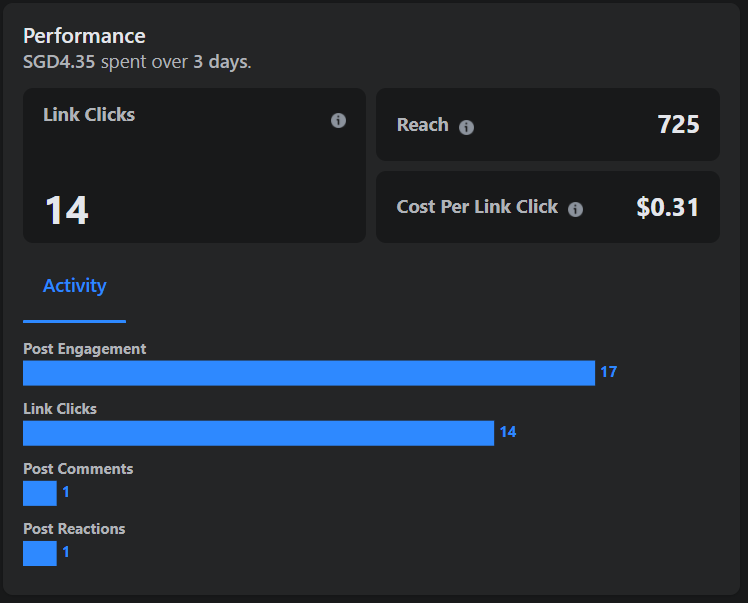 I got a $5 voucher in my Facebook ads account so i decided to run an experiment on how much traffic i could get from running some ads on a couple of my posts.
Not bad for something free
The ads ran for 3 days and cost $4.35. It reached 725 people with an average cost per click of $0.31.
Given that I earn around 10-20c on an ad click, this wouldn't be worth it for informational posts. But since affiliate commissions are around $1-$2 at minimum, it makes some sense to promote buyin-intention articles with FB ads.
Relying on ad arbitrage could work for maybe those with articles on insurance or brokering things like legal services. I heard those pay well.
---
---