Cazadores de sombras / Concurso SMASh - Ronda 195/ Sombras mañaneras
Inicia el día y me dispongo a cazar sombras. Esta es una actividad reciente, gracias a la blockchain y a estas dinámicas e incorporado esta forma de mirar.
Con un gato inquieto no es fácil capturar la sombra, pero la paciencia es buena consejera. He insistido un poco y obtuve esta imagen que espero sea de su agrado.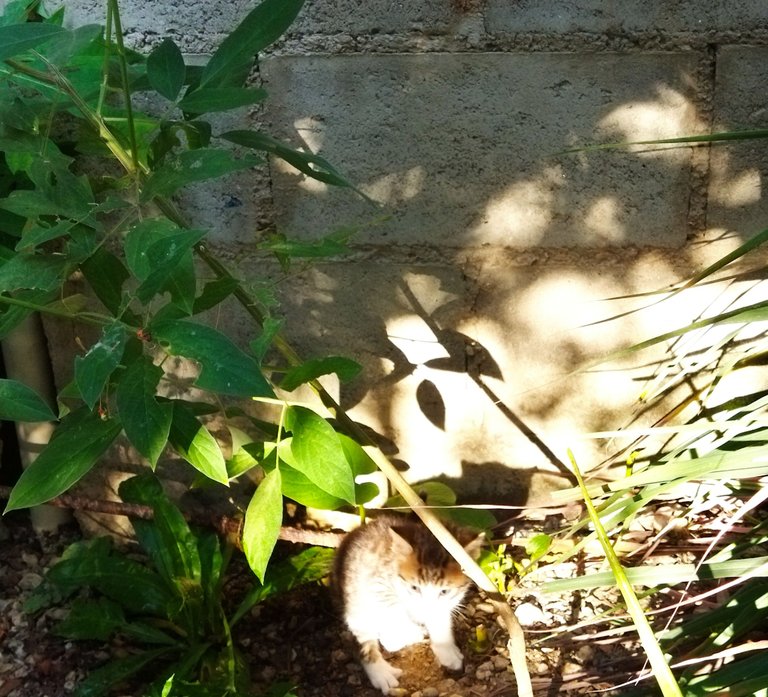 Hay vida fuera y dentro de las sombras las imágenes se duplican para dejarnos un aura misteriosa y efímera. Los minutos pasan y las imágenes cambian pero no nuestro afán por capturarlas.
The day begins and I am about to hunt shadows. This is a recent activity, thanks to the blockchain and these dynamics and incorporated this way of looking.
With a restless cat it is not easy to capture the shadow, but patience is a good adviser. I have insisted a little and I got this image that I hope you like.
There is life outside and within the shadows the images are duplicated to leave us a mysterious and ephemeral aura. The minutes pass and the images change but not our desire to capture them.
Esta es mi participación para la invitación que hace @melinda010100, te sugiero leer más aquí
Mi contenido es original
La imagen la tomé con mi teléfono Redmi T9 exclusivamente para hacer este concurso
---
---