Arizona Proposal For Bitcoin As Legal Tender
It seems as if the game theory of Bitcoin is starting to take hold in the US, politicians are already tripping over themselves Larping to get into bitcoiners good books in Texas and Miami, who have both become bitcoin friendly states. Wyoming has also made strides trying to integrate bitcoin into their local economy and banking system and now it looks like Arizona wants to upstage all of them with quite the announcement.
First state to adopt BTC?
It was made clear that Wendy Rogers Arizona State Senator has put forward a bill to make bitcoin legal tender in the state. The bill specifically states that it refers only to "Bitcoin" rather than cryptocurrency as it seems that bitcoin is the only currency actually recognized by state officials, as we saw with El Salvador.
You really only get one chance to pull this stunt and supporting shitcoins could get you seriously burned, whereas bitcoin which is not an unregistered security and is digital property is a much safer bet.
It is by no means foolproof but as far as laws go, it should allow bitcoin companies to come in and build out the infrastructure rather than let governments do it, as we saw with El Salvador and the Chivo wallet.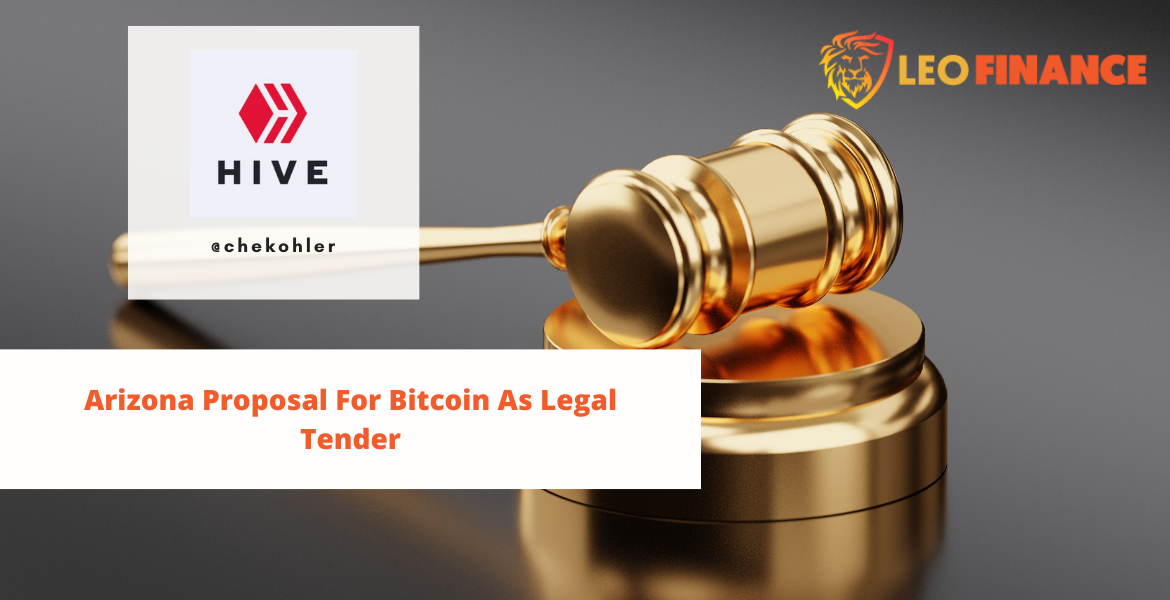 It appears that a bill has been put forward in Arizona to make #bitcoin legal tender within the state. https://t.co/tdYS7TVagP (h/t @crmykins) pic.twitter.com/v1CDZ3zI5M

— Pomp 🌪 (@APompliano) January 28, 2022
The lone coin state
As one domino falls, the rest tend to follow pretty quickly and we're starting to hear rumors of imilar intentions are coming out of Texas. Governor candidate Huffines said he will try and make bitcoin legal tender in his state if he wins the election.
"Texas must stop the federal government from shutting down the industry and discriminating against Bitcoin holders." - He has stated.
I think with rampant inflation hitting the US, it gives politicians a chance to run on a financial platform using Bitcoin as the tool to gain votes and support. Make no mistake this is not a bitcoin thing, this is a political game where they will use anything to get ahead of one another.
The thing they don't realize is they're advocating for something that makes them obsolete in a few years as it gets adopted, but that's how powerful the game theory of bitcoin really is and why it cannot be stopped.
Sources:
Have your say
What do you good people of HIVE think?
So have at it my Jessies! If you don't have something to comment, "I am a Jessie."
Let's connect
If you liked this post, sprinkle it with an upvote or esteem and if you don't already, consider following me @chekohler and subscribe to my fanbase
| Safely Store Your Crypto | Deposit $100 & Earn $10 | Earn Interest On Crypto |
| --- | --- | --- |
| | | |
---

Posted Using LeoFinance Beta
---
---