ARK Bitcoin ETF Rejected
Ark investment fund has been looking for a hail mary this year and placed their sites on Bitcoin as one of their possible outs, but that door looks to be slammed shut. The U.S. Securities and Exchange Commission (SEC) rejected their application for a spot bitcoin exchange-traded fund (ETF) from Ark 21Shares, as they did many others in the past.
The SEC continues to cite the same reasons, a lack of investor protections and I tend to agree with them. Earning fees for being a glorified custodian of Bitcoin doesn't make any sense to me, people can already acquire it and hold it on exchanges which I wouldn't recommend or ideally can hold themselves.
These products just add a layer of rent-seeking onto bitcoin and is clearly something these funds need to keep themselves relevant.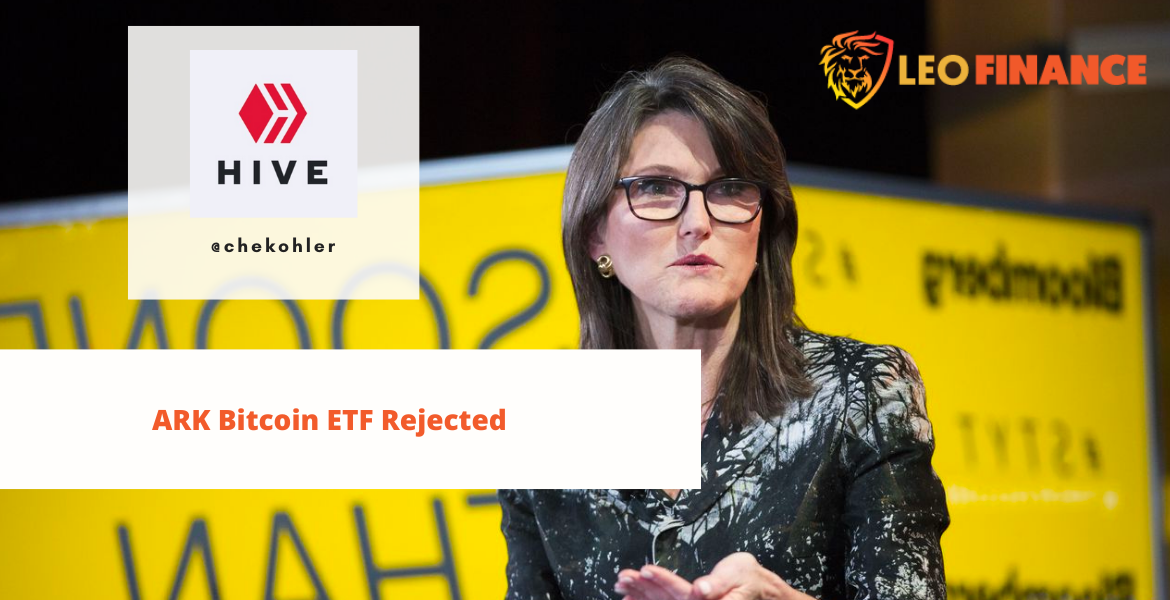 Ark taking on water
This week Morningstar has dropped Cathie Wood's flagship ETF to the lowest level on its analyst scale, stating that her approach to go long on disruptive tech fund has failed to protect its investors from brutal drawdowns.
ARK Innovation ETF (ARKK) has cut its exposure from 60 stocks last year to 35 currently, instead of hedging they went and doubled down on its strategy of investing in Wood's highest-conviction ideas despite several of those companies being unprofitable and having correlated stock prices.
"A firm managing more than $50 billion in client assets with just one portfolio manager in charge of all strategies, and is CEO, CIO and majority owner, that is a lot of responsibility for a single person closer to the end of their career than to the beginning," he said. "It signals poor stewardship."
Ark has taken a battering in 2021 and 2022 and I don't see it slowing down anytime soon, not with commodities doing what they're doing and a shift to the value trade.

ARKK is sitting on losses of nearly 30% year-to-date after a 23.6% loss throughout 2021. However, it has a 47.32% return over a two-year period thanks in part to a meteoric rise through all of 2020 and in the first quarter of 2021 when they jumped into the covid high flying stay at home stocks, which wasn't exactly a genius trade, we could all see that one.
We can see ARKK has been tumbling from its all-time high in 2021 and was looking to stem the bleeding by jumping onto bitcoin, which has held up remarkably well all things considered and has sort of broken away from tech stocks.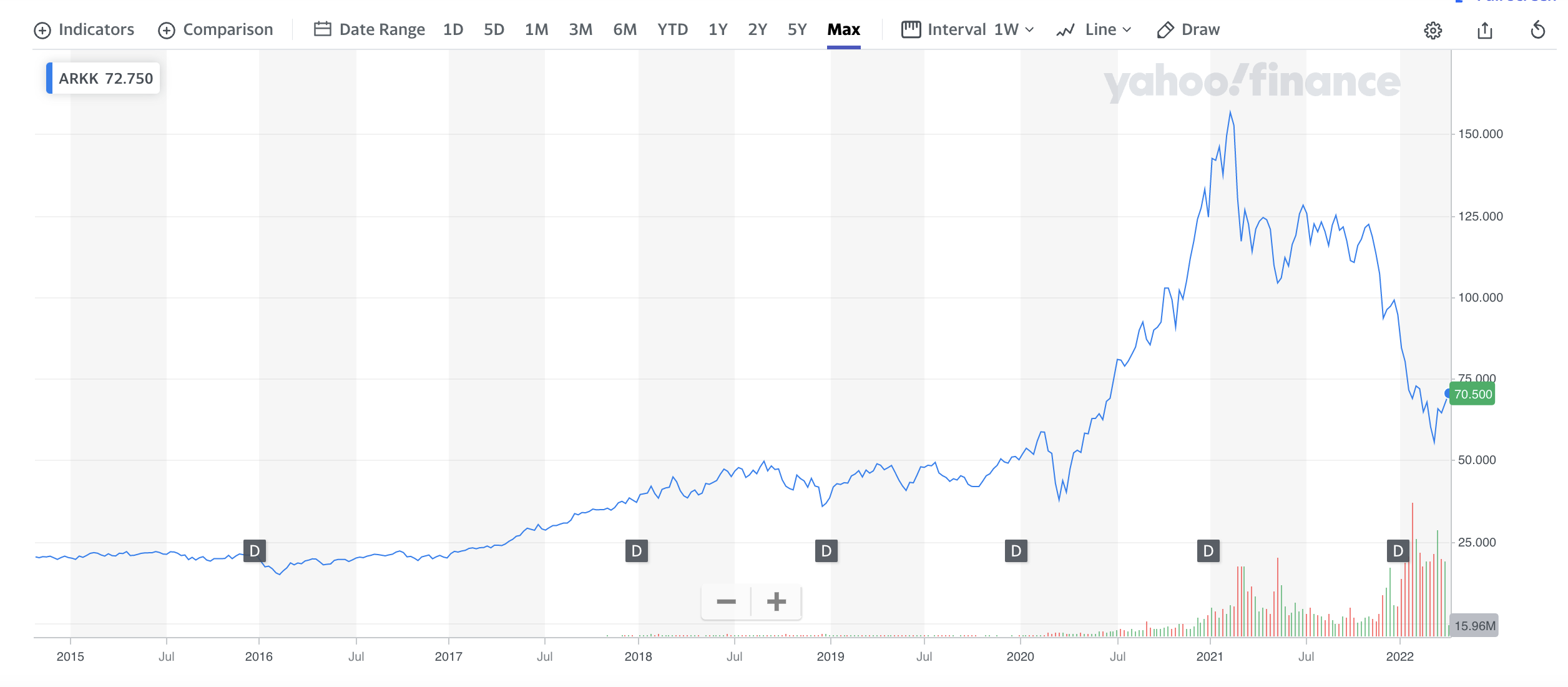 I am pretty chuffed at this news, I wouldn't want Cathie to be bailed out for her poor decisions nor do I want more regulatory capture of bitcoin. Her passive LPs are going to also have to learn from her poor-risk management and trusting someone with billions who seems to only have one game plan is a recipe for disaster.
Sources:
Have your say
What do you good people of HIVE think?
So have at it my Jessies! If you don't have something to comment, "I am a Jessie."
Let's connect
If you liked this post, sprinkle it with an upvote or esteem and if you don't already, consider following me @chekohler and subscribe to my fanbase
| Safely Store Your Crypto | Deposit $100 & Earn $10 | Earn Interest On Crypto |
| --- | --- | --- |
| | | |
Posted Using LeoFinance Beta
---
---