Canada Enacts Emergency Crypto Crack Down
The freedom convoy has really made waves not only in Canada but around the world, we've seen instances in France and New Zealand and the idea of going back to the way things were are becoming more prevelant. The Canadain truckers have not only had vocal support from citizens around the world but financial support through fund raising services like Gofundme and GiveSendGo which have both been captured through regulation and funds seized or stalled.
To bridge the gap, several bitcoin donation projects sprung up with the most popular being tallycoin, raising over 21 BTC in a week, that's a considerable amount if you think that 19 million USD had already been blocked through those centralised services.
As funds can now get to truckers without using traditional financial rails, we've seen the Canadian governement become even more hostile. In a response to the bitcoin work around, Canadian Prime Minister Justin Trudeau this afternoon invoked the Emergencies Act for the first time. A law that had remaind dormant since it was passed in 1988.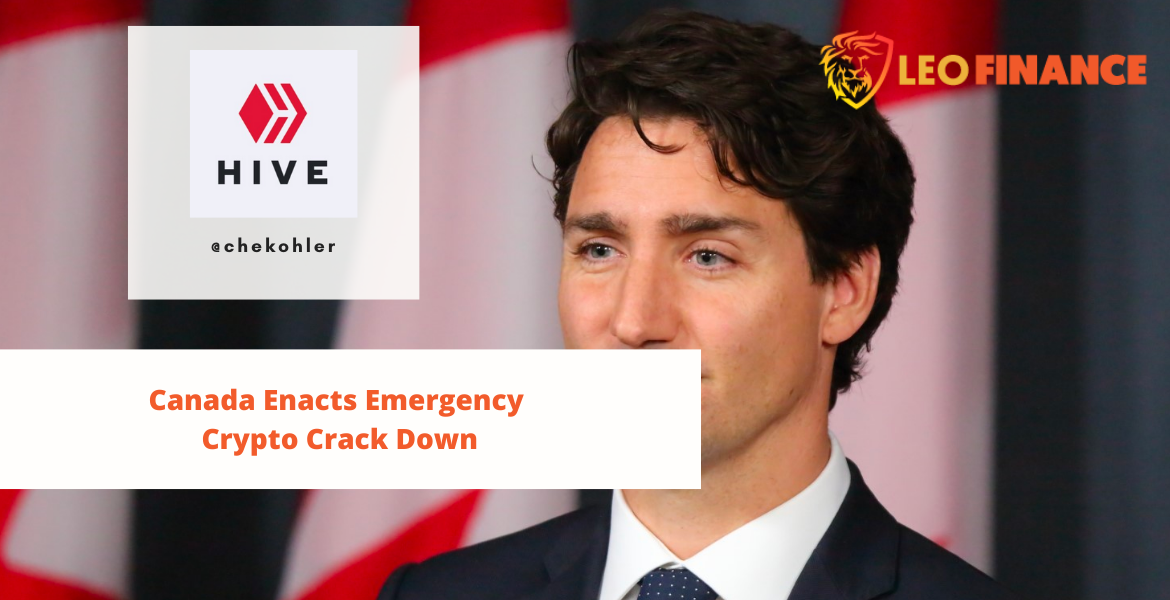 JT's BS is off the carts
"This is about keeping Canadians safe, protecting people's jobs, and restoring faith in our institutions," said the prime minister. Though the Emergencies Act allows for the military to be called in, Trudeau, for now, said he has no plans to do so.
This is literal madness.

Canada's Deputy Prime Minister says, under the Emergencies Act, banks can immediately freeze or suspend bank accounts without a court order and be protected from civil liability.

Is this still a free country? pic.twitter.com/IzAALIxzbB

— Greg Price (@greg_price11) February 14, 2022
The emergency act has a distinct focus on protester finances with the main takeaway being financial institutions can now freeze bank accounts without a court order or fear of civil liability. It just goes to show it was never your money in the first place.
The Canadian government is also broadening the scope of Canada's anti-money laundering and counter-terrorist financing rules to apply to crowdfunding platforms and the payment service providers they use. These changes will also cover all forms of transactions, including Bitcoin and crypto.
How has bitcoin reacted?
We can never point a bitcoin increase to one thing, but I wouldn't put it out of the frame of reality that people would want to acquire something that cannot be blocked and can be transferred anywhere. If this attack is not one of the best advertising for why you need bitcoin or why you need to store your wealth in bitcoin, then I don't know what would be.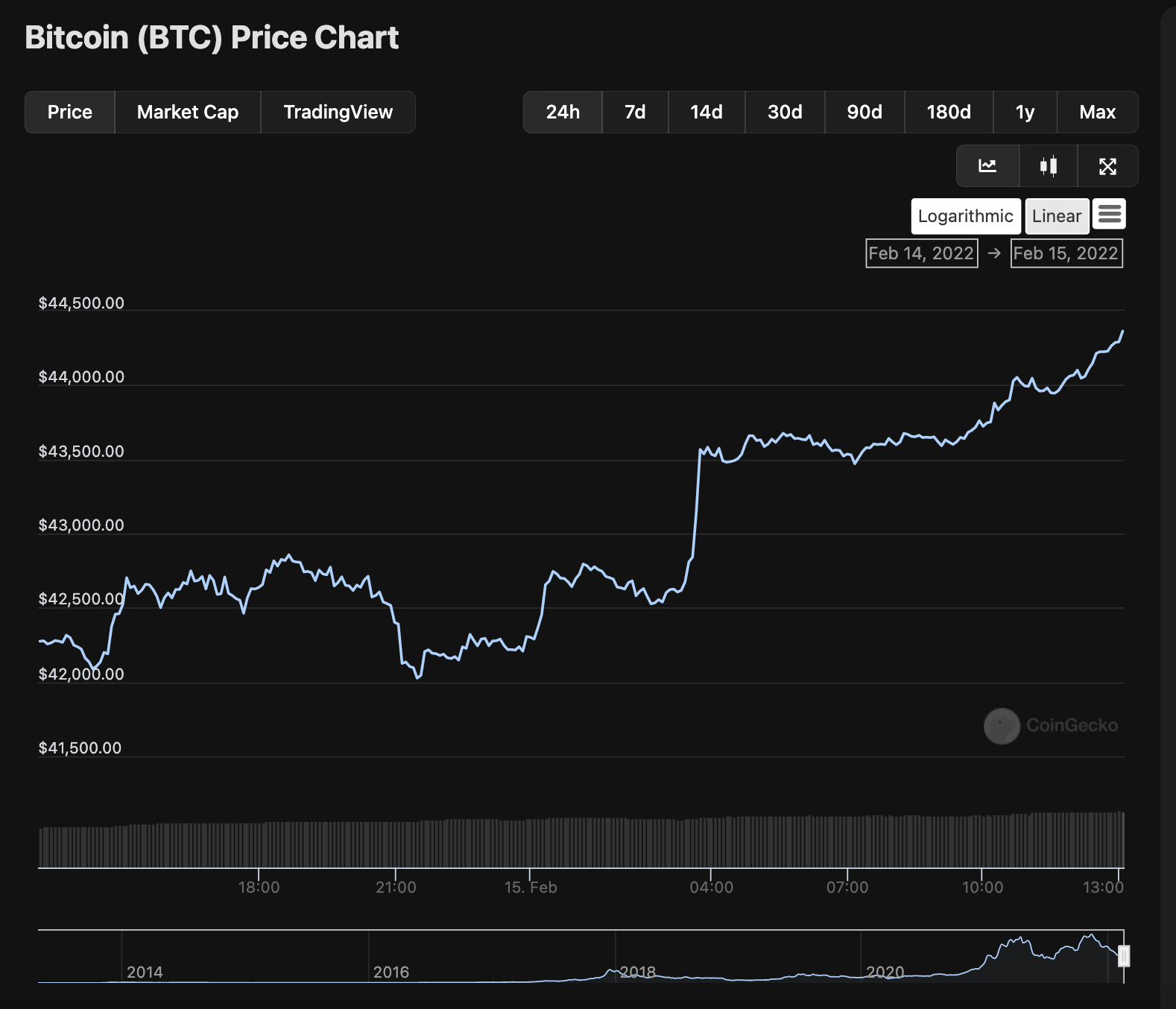 Bitcoin is everyone's money, there is no discrimination and no special rules as long as you abide by the laws run by the nodes, you're free to do as you please with your portion of the assets of the network. A function of bitcoin very few value, but its clearly becoming more important as tradFI and governments continue to alienate and not serve the interest of their customers and citizens.
Have your say
What do you good people of HIVE think?
So have at it my Jessies! If you don't have something to comment, "I am a Jessie."
Let's connect
If you liked this post, sprinkle it with an upvote or esteem and if you don't already, consider following me @chekohler and subscribe to my fanbase
| Safely Store Your Crypto | Deposit $100 & Earn $10 | Earn Interest On Crypto |
| --- | --- | --- |
| | | |
---

Posted Using LeoFinance Beta
---
---