Comparing Bitcoin Fiat Tops
The idea of measuring bitcoin in dollars or your preferred fiat currency is probably all most people talk about in the space, talk about the price, where is the price going, what will the price be in a certain range, why is the price going down, oh look I'm in profit. If you're still caught up in that frame of mind, measuring your bitcoin in dollars, you are introducing a lot of noise that you're not accounting for and may end up hurting yourself in your trades.
The purchasing power of every fiat currency is going down year over year, this is evident in the amount one currency unit can bring you in goods and services. I don't subscribe to the idea that hedonic adjustments offset the purchasing power depreciation, because that would happen under any money standard, a gold standard, or a bitcoin standard so that argument to me is a non-starter.
If we consider bitcoin topped out in 2017 at around $20 000 and this time around it topped out at $69 000, all of us would agree that it's an attractive profit margin. Shitcoiners of course would disagree because apparently, their coin moved up by higher percentage points of course, despite having no liquidity to back up those price points.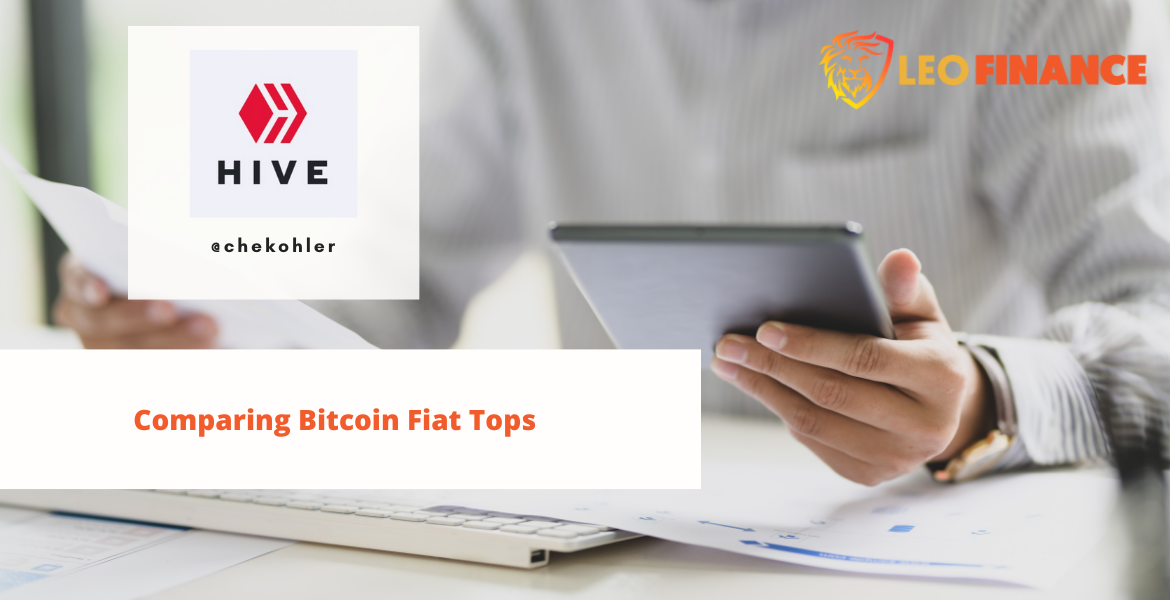 How does 2017 compare to 2022
Bitcoin is currently trading around $42 000, I am of the belief that $42 000 today is not equal to $42 000 5 years ago. So if we want to get a comparison of the purchasing power gain, let's compare the supply of the asset we measure purchasing power in, the US dollar.
The US dollar supply has increased by 48% during that time, expanding the denominator of how many claims there are in the form of USD to compete for goods and services.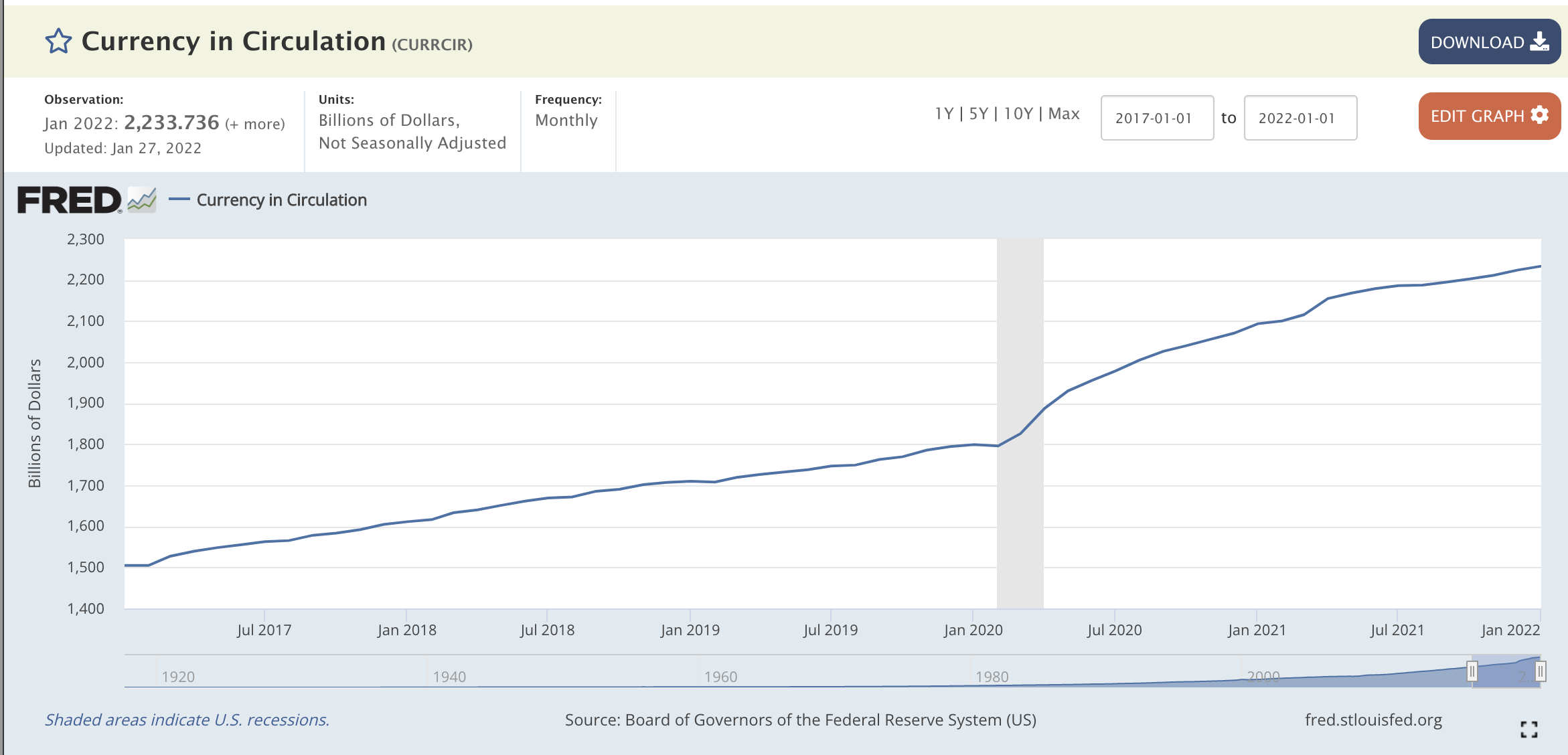 If we apply that increase in money supply to the $20 000 top, then today that would be worth $29 600 if you wanted to maintain that same level of purchasing power. That would mean bitcoin gave you a 41% purchasing power increase over that time if you bought at the top and held it until now.
A sort of worst-case scenario, it could have been made even better by averaging down on dips over the last 5 years, but that's beside the point.
Now if we consider that some people would naturally sell thinking they are in profit, it means their actual margin is 41% in this case, and they would have to then pay tax eroding that margin.
Bitcoin is the risk-free rate
Bitcoin makes outpacing debasement so much easier, you don't have to pick the right token, stock, or ETF. You don't have to swap in and out of assets to try and chase yield. You don't need to give your wealth to a third party or a smart contract taking on more risk.
If you put a ham sandwich in charge of your bitcoin portfolio, I think that sandwich would outperform a lot of money managers and other investment strategies shilled by so-called experts and influencers.
Have your say
What do you good people of HIVE think?
So have at it my Jessies! If you don't have something to comment, "I am a Jessie."
Let's connect
If you liked this post, sprinkle it with an upvote or esteem and if you don't already, consider following me @chekohler and subscribe to my fanbase
| Safely Store Your Crypto | Deposit $100 & Earn $10 | Earn Interest On Crypto |
| --- | --- | --- |
| | | |
---

Posted Using LeoFinance Beta
---
---