Politicians Flip Flopping On Bitcoin Is Hilarious
I've noticed a lot of ass-kissing around politicians getting into bitcoin and sure it was to happen eventually. Politicians only work to enrich themselves by maintaining a job in government and if they can keep their support base happy, they get to take a portion of the taxes stolen from citizens and put it into their pocket.
As Bitcoin becomes a more popular medium to store wealth and people increase their stake in the new system, it would naturally become a voter issue. Some politicians want to be seen as pro-bitcoin. They think it would make them seem more progressive and forward-thinking even if they have not learned a single thing about bitcoin, the fact that they say it should be enough.
Personally, I believe bitcoin works best when it's under attack so when I see new laws and regulations I don't get too excited. I think it makes bitcoiners complacent and they forget the mission, which is to make these lawmakers irrelevant and limit their power.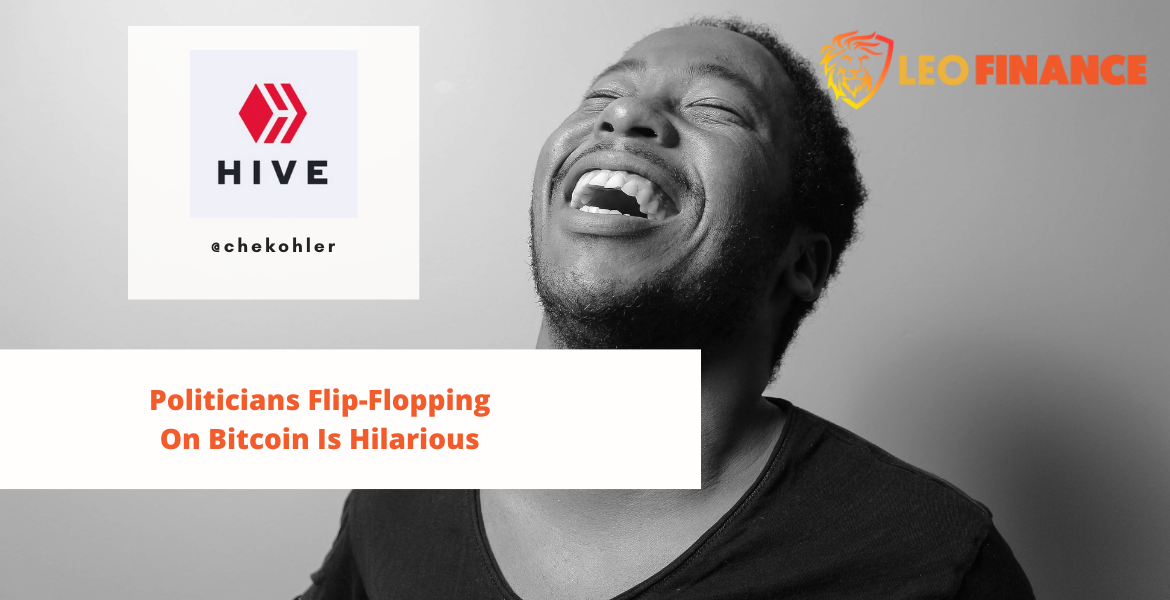 Taking salaries in bitcoin
Eric Adams, mayor of New York recently came out with his big swing and pledged to accept his next three paycheques in bitcoin and Ethereum. Some people cheered, I wasn't impressed, why should I applaud someone who benefits from the theft of others through tax and inflation and doing work that's pretty meaningless and over rewarded.
Even if he's putting his returns into bitcoin, what does that matter?
Trying to keep as many voters on your side
Anyway I left the issue and I knew these paper-handed fiat maxis would flip flop eventually and it didn't take long. Now Adams has come out against bitcoin mining. I guess when you have to choose between getting climate crazies on your side or bitcoiners, at the moment you would choose the ESG'ers because they're getting a pretty sizable chunk of funding from the money printers these days.
Again, it's all about short-term thinking and it's going to burn him but hey, it sure is fun to watch. Fiat maxi's may have short memories, but bitcoiners don't and they calling him out on his bullshit and it's great to see people getting exposed.
Taking the piss
How can you be against mining but be pro-bitcoin? It's like saying I support food but I don't support farming, this is a typical response from someone who doesn't have a cooking clue about money or bitcoin and probably has an ear with shitcoiners trying to push proof of stake on him.
I won't be surprised if his the first of many politicians to see their arse trying to get in on the bitcoin ticket and getting their hands burned.
Have your say
What do you good people of HIVE think?
So have at it my Jessies! If you don't have something to comment, "I am a Jessie."
Let's connect
If you liked this post, sprinkle it with an upvote or esteem and if you don't already, consider following me @chekohler and subscribe to my fanbase
| Safely Store Your Crypto | Deposit $100 & Earn $10 | Earn Interest On Crypto |
| --- | --- | --- |
| | | |
---

Posted Using LeoFinance Beta
---
---