Chance Is Messing With Me - Introduction Post

I woke up to a text from an unknown contact, wondering what it was about I opened the text to realise someone wanted me to be her dance TUTOR. Yes you heard right. In my bio I stated that I am a talented fellow (dancing is actually one of the many talents I am blessed with). I am an amazing dancer, yes , you can compare me with the likes of the famous Poco Lee, Lil smart and the rest.
So I smiled and obviously because I was in need of money at that moment, I obliged. Told her the fee for the private dance class and waited to see if she'll still be interested to learn after hearing the fee. But to my greatest surprise she agreed and opted to even start the next week.
With Jesus joy in my heart I made plans to ensure the whole class was going to be something she'll never forget. We agreed to meet three times a week (Monday, Wednesday, Saturday) by 4pm.
Few days to the first week she texted me and told me she wasn't going to be able to start, saying something about being occupied with a project and she'll have to finish first before she'll have time for the class. Honestly, I felt really bad, especially bacause I had already budgeted what I'll use the money for immediately it entered my hands. In my mind I kept saying SAPA WELLDONE.
I was disappointed but then as a business person I didn't let it get the best of me, so I texted her and told her if she was really interested in learning this dance she would have to make time for it no matter what. Surprisingly she saw reason and decided to push forward to finish her project early enough and start the class immediately after.
The said day came and that morning I woke up feeling a little tired and weak because I slept really late the previous night. I reluctantly went ahead to brush my teeth and bathe. I threw myself out of where I stay and went to the little primary school I teach dance to put them through the new steps I choreographed. After much struggle, the time for the class ended and I headed back, by this time it was 2pm. I went straight into school to wait for her( I am in the university and I use it's premises for my dance class). Next thing I saw was the weather immediately change and it started to drizzle,clearly Sapa was at work. I lost hope by 4pm and decided to sleep when my phone rang .I picked up on to hear "hey tutor, I'm on my way". I was like can't you see it's raining?. She still insisted that she was going to come anyways. I waited till she called again to tell me she was at the gate.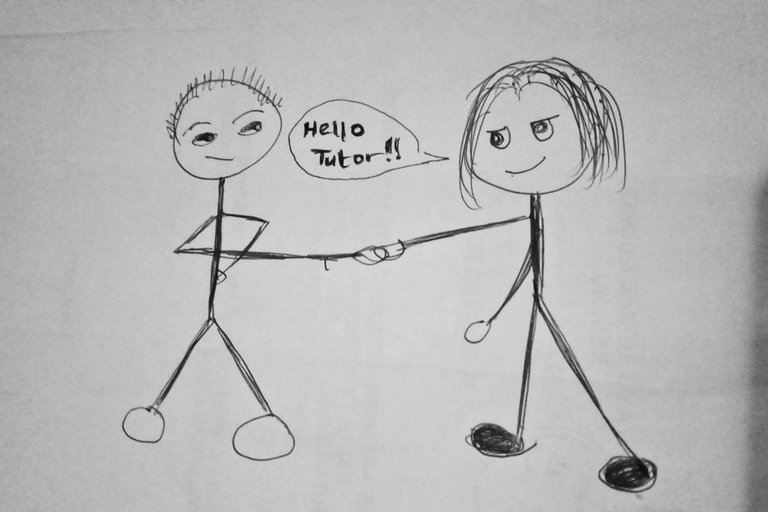 Meeting day
I went out under the rain to go meet her and then I saw her. She was wearing a black top with a black trouser and black snickers on an ebony looking skin. When I approached her she smiled warmly and stretched out her hand "Hello Tutor" she said. I stretched out mine and our hands met and it felt like something, something I couldn't explain. It was warm and soft at the same time.I smiled slightly thinking in my mind, ok here we go. We talked for a while then I led her inside to get the class started. For a first time class it actually went well. She was willing to learn and I could tell she was smart with the way she could hold a conversation with me.
The class went on for a while. Started off really well and ended well. I could see though that she kept avoiding eye contact with me. Anytime I looked at her she immediately looked away. After the class I decided to send her some videos she was going to learn with and in the process I found out she could sing really well and was actually a good writer!. One of her famous post talked about her being a sex addict and how confident she was and so on.The last girl I had a crush on could sing really well and she was a good writer too but she broke my heart literally. We exchanged facebook usernames and then she left to go.
After reading her write up, I was impressed. I thought to myself, what would make a girl like her be so bold enough to state things about herself so confidently because she was clearly timid around me, atleast so I thought. Later that night we started chatting, she was always fond of calling me tutor. I cringed at that name because no one has actually called me that before so I asked her to change it. She clearly refused and gave me a list of other people she called worse. Then we went on to talk for a while about a lot of other things and then she sent me an old picture of me she said she liked. I didn't state this earlier but black girls turn me on easily especially if they have a nice kind of ass and skin so soft that when you touch it you'll want to eat it. I laughed and asked her why she liked the picture. She just said she liked it and then said goodnight.
Next time we met she was putting on a darker black top, a track and snickers and I immediately noticed she wasn't wearing any bra and her nipples shown like buttons on a t shirt. It was a really cold day because it was raining through out that day. We started the dance class and I opted for us to stretch. We stretched for a while and then there was this waist exercise I asked her to do, she wasn't able to so I opted to help her move her waist. That was a really bad idea because immediately I touched her waist I could feel the softness of her skin marry my palms. It drove me crazy but I kept my cool and went on. We went on to continue dancing and anytime I watched her dance my mind just couldn't resist the way her breasts danced gracefully with her. I was loosing control, and I knew it but I just couldn't help myself. I kept finding myself touching her arms or her legs or trying to get any form of closure. Pls don't judge me yet I'm human. This went on for a while till it was time for her to go. I walked her to the gate and went my way. All sort of thoughts ran through my mind but I just couldn't give in to them.
That same night we chatted again. This time she came openly and told me I was distracting her and driving her nuts with my touch. I felt bad because I was really unprofessional. So I told her it was going to stop touching her. We both agreed i should and then deeper into the conversation she told me she had a thing for fair and slim guys and as chance would have it, I was both. She said something about CHANCE MESSING WITH HER and she never for once thought she'll have a fair tutor. We talked for a while and I could see I was immediately fond of her.
Then Saturday came, I wasn't hyped about this day because it was packed with a lot of activity. I decided I was going to call her when I was free. I was reluctant but then I called her and she came over. We entered school only to find too many people loitering around. We both had a thing for crowds and instantly lost the vibe to dance. So I opted for us to watch a movie. We did, it was titled "First Date" and it was actually a weird and funny movie. She sat with me and we both watched. Next thing I knew we were holding hands safely. My hands having a mind of its own didn't just want that so I pulled her closer and held her like she was my Eve. Went on for a while and then I told her about a dance battle I was attending later that day. Asked her to come but she said she wasn't sure. After the movie, she left.
I got prepared and went for the battle.Next thing I saw was a call from her telling me she was there too. We had fun, I battled even though I didn't win she was there to support me and even opted to take me pictures after the whole thing. It was clearly dark when the whole thing was over and we went on our way home. I stopped at the school gate telling her I had something to pick up. She said thank you after opting to pay my transport fare and left.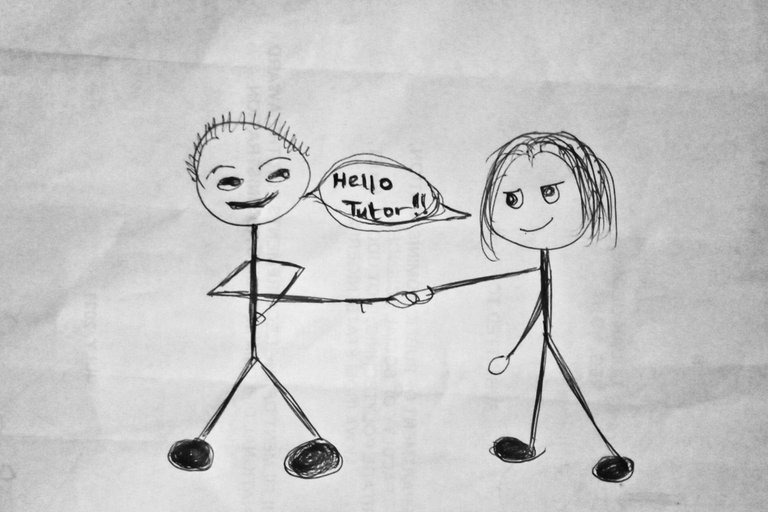 The Hive
Hours after she left, I saw a text and decided to check it out. She asked me clearly "do you live in school?". I denied and told her no that I just come there more often than normal. She asked me where I stay both I couldn't give her any concrete answer. I immediately knew I was caught red handed. Yes she was right, I was homeless and the only place I could lay my head was in the school premises. It was embarrassing but I had to open up and tell her how my roomie duped me and ran away with the rest leaving me homeless and helpless. I didn't enjoy talking about it because I cried secretly and I don't enjoy crying. After we talked for a while,she asked me if I could write,I said yes but with a lot of inspiration.Then she said "being homeless is enough to inspire you".She went on to tell me about her POB community and how I could make money off of it enough to cater for myself and any other thing I wanted. So she brought me to the Hive, and I'm here to stay. You'll be seeing a lot of this fellow not because of the chance to make money alone but because I'll get the chance to share a lot of what I've been holding to myself with a big community of amazing people. Thank you Tutor ❤️.
---
Posted via proofofbrain.io
---
---