RE: Let Our Picture Tell Your Story - Edition 12

You are viewing a single comment's thread:
So as @wrestlingdesires @kemmyb amd @sunnyag were enjoying their short but sweet trip to the perfect Paradise Koh Yao Boutique Resort here https://peakd.com/hive-150329/@wrestlingdesires/a-dreemy-weekend#@pizzabot/re-a-dreemy-weekend-20211106t122441z at the same time in an alternate universe, their feathered selves were also enjoying a splash in the pool after a meal of Fresh fish, fruit and bread served by a local Thai fisherman on the pier at the beachside cafe before KemmyB snuck away for a complimentary massage on her tired wings and Sunnyag set up his macbook pro for some blogging on Hive as @wrestlingdesires stayed in the pool, trying to get the most out of it as she regretted that they only had the 2 days at the resort instead of the 2weeks that her other brightly coloured feathered friend chocolatescorpi previously had there, but she was so glad that she had taken chocolatescorpi's advice and booked her holiday and flew there with her friends to enjoy the paradise too.
And thanks to Zac @papilloncharity that is a sensational shot! Love it!
The 2 chocolatescorpi's having a chat together one day when their 2 parallel universes came to a stop side by side for a moment in perfect synchronicity.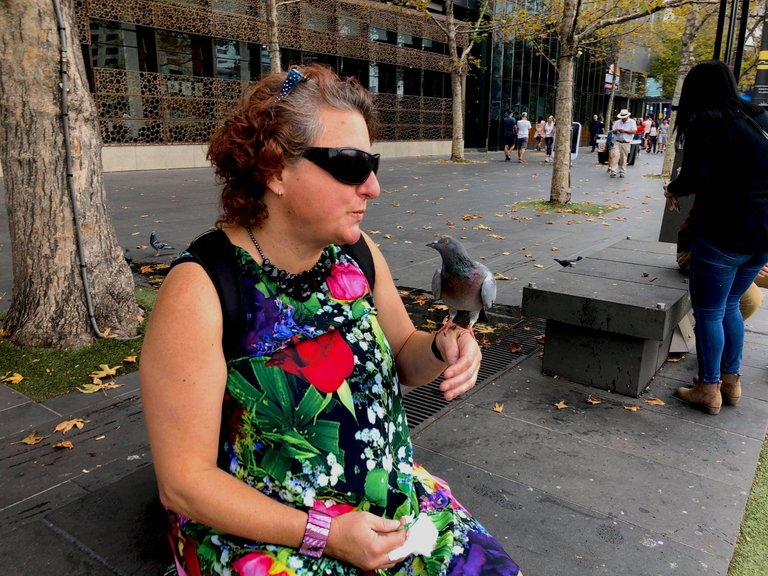 ---
---