Bitcoin Price Broke Down 100-day Moving Average
Bitcoin Price broke down 100-Day moving average where is the great support and resistance level. It worked as resistance and support for Bitcoin price past. You can see daily chart of Bitcoin for last year.
Bitcoin price touched 100-day moving average 5 times in last year. 3 of them worked as resistance, 2 of them worked as support. The last one worked as support but Bitcoin price broke down this support line..
Bitcoin should break up again 100-day moving average in short time to continue mini bullish season. But It is hard to break up..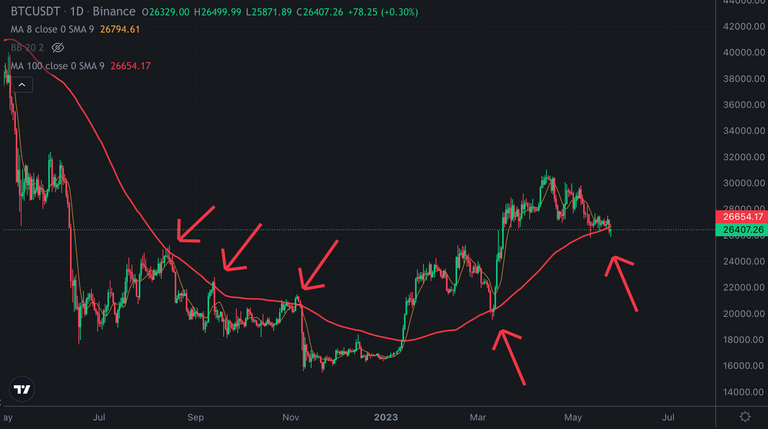 Here you can see also price support line coming from end of March. Bitcoin price touched this support line 3 times. It may be 4th times in a few days. So, Bitcoin should go down to touch this support line which is at 25500 USD level to get reaction..
If Bitcoin breaks down this support...
We may see Bitcoin price 22K USD level in a day...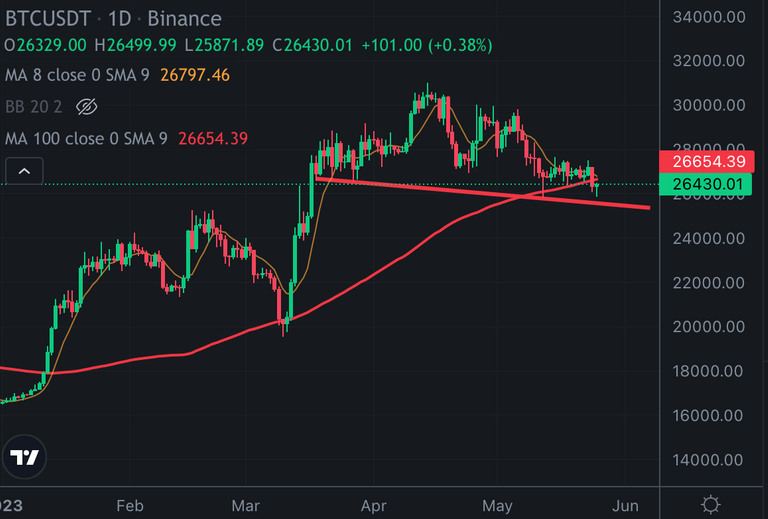 Bitcoin still is not showing us the reaction what if it touched support line...
We will see what will be when Bitcoin touched 25500 USD...
---
---