LEO Price Broke Up Great Resistance
LEO Price broke up great resistance coming from August 2022. It was great resistance tested 7 times past.. After touching 0.03 USD, Leo price went up 70% and broke up this great resistance..
Here you can see daily chart of LEO. This great resistance made pressure on price. After releasing good news on LEO tokenomics, LEO price could break up this resistance...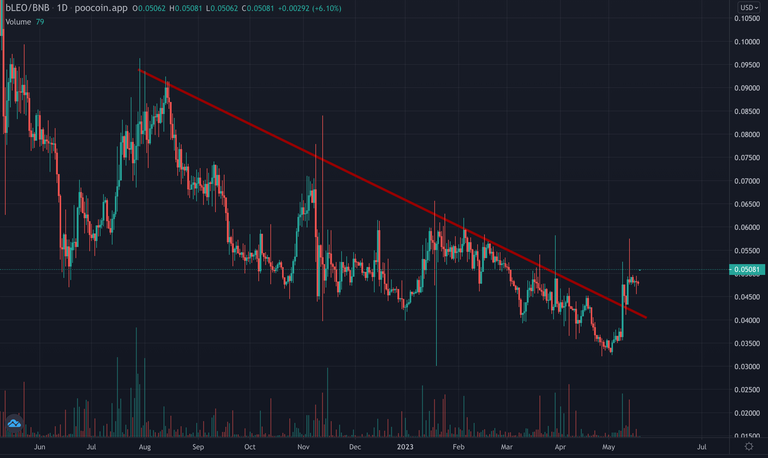 It is not included only Hive price. Here you can see LEO/Hive pair chart. While Hive price going down from 0.60 USD to 0.35 USD, LEO price went up 70& and pumped more than 2x against Hive pair..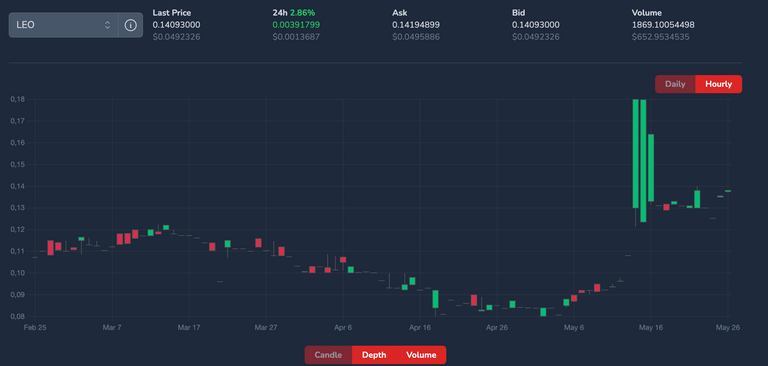 So, We can say that LEO price entered bullish trend. While all crypto market were in loss during May, LEO price made a proof for solid price...
1 Hive for 7 LEO may be good ratio..
We will see..
---
---